I tried using the spreadsheet application 'Tinysheet' that can do simple calculations for free.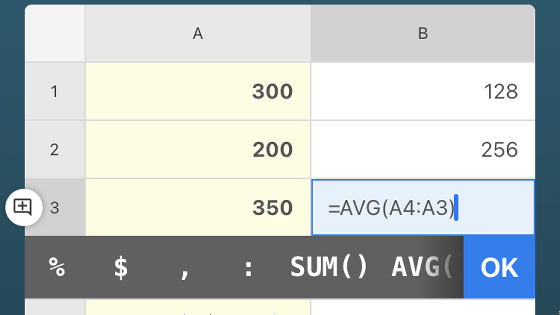 There are many situations such as 'I want to use spreadsheet software, but I don't need multifunctional software like Excel' when deciding a shopping budget or finding the average score of a game. ' Tinysheet ' is a web application that allows you to perform spreadsheets on your smartphone, and it seemed to be useful for quick calculations, so I actually used it to check its functions.

Tinysheet

https://tinysheet.com/
When you visit Tinysheet, you'll see a spreadsheet with 2 columns and 10 rows.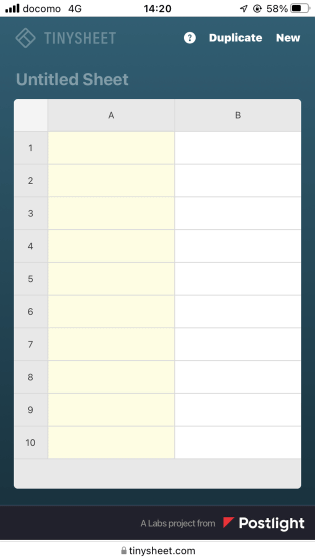 You can enter the name of the spreadsheet in the upper left field of the spreadsheet.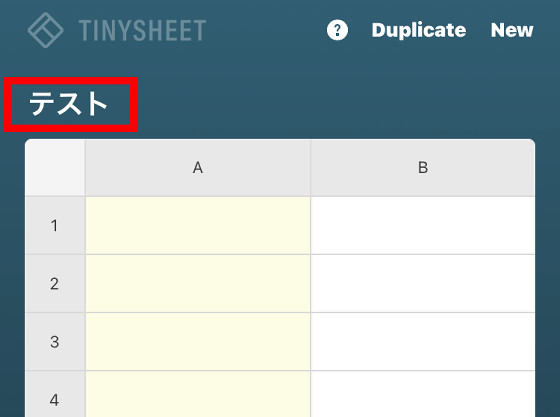 When you tap any one cell, the menu bar will be displayed as shown below.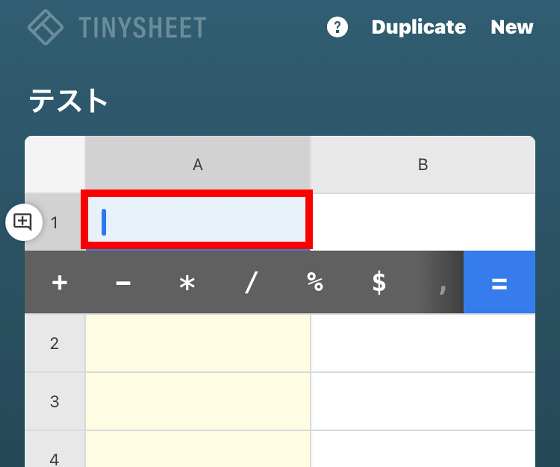 When you enter an arbitrary number in the cell, '=' on the menu bar changes to 'OK', so tap it ...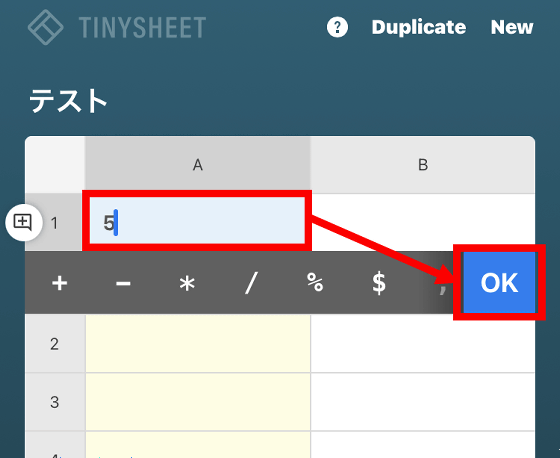 The focus has moved to the next cell. With Tinysheet, you can enter numbers in a spreadsheet in order like this.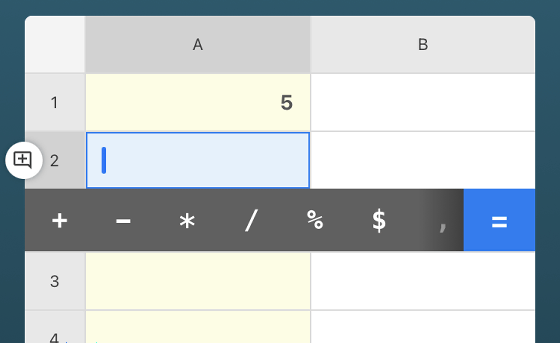 In addition to '=' and 'OK', enter the four arithmetic symbols ('+', '-', '*', '/'),% symbols, dollar symbols, commas, colons, SUM functions, and AVERAGE functions in the menu bar. Buttons are provided. With Tinysheet, you can use these buttons to perform spreadsheets.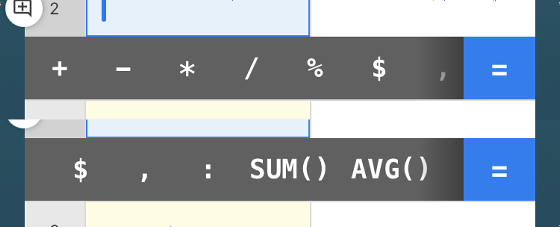 For example, if you enter '3 + 2' after '=' and tap 'OK' ...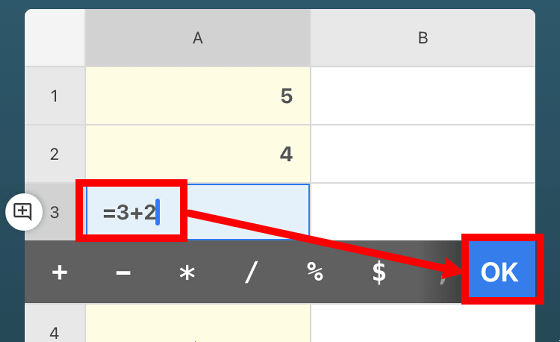 The calculation result (5) of '3 + 2' is displayed.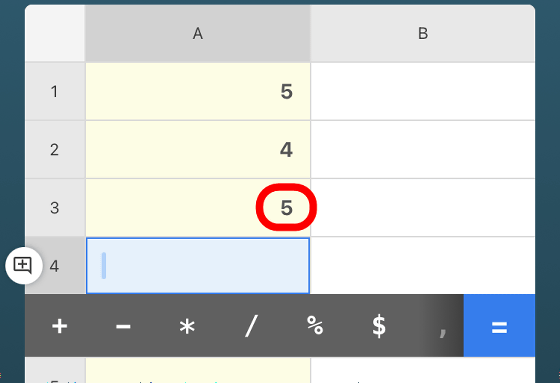 If you want to find the total value from A1 to A3, enter '= SUM (A1: A3)'.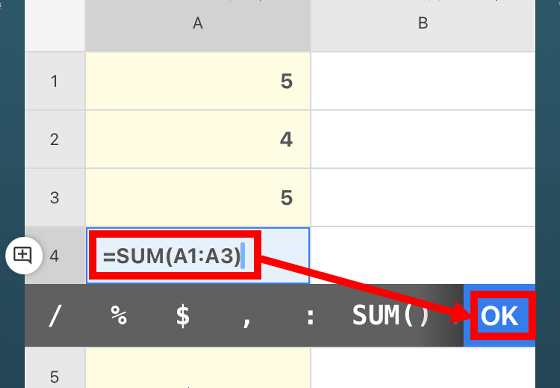 Then, the total value of the specified range was calculated.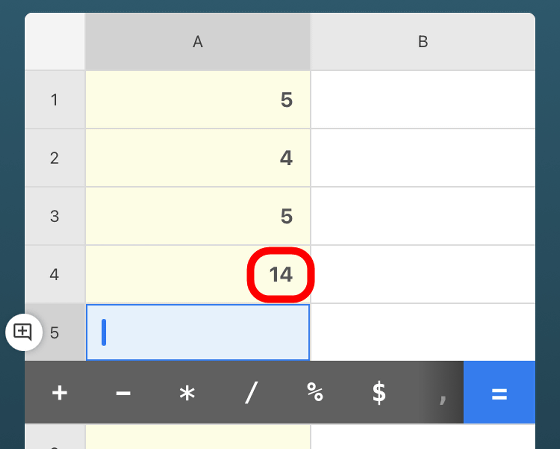 Similarly, if you use the AVERAGE function ...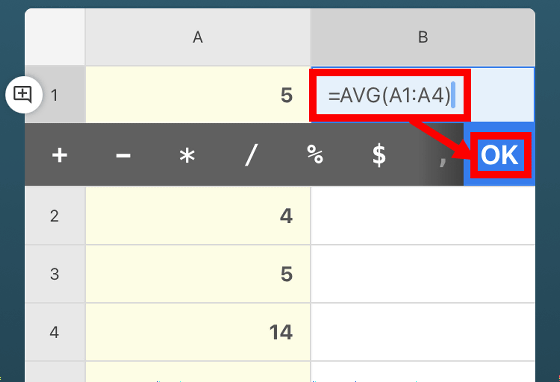 You can calculate the average value of the specified range.



◆ Register 'Tinysheet' on the iPhone home screen
When performing spreadsheets with Tinysheet, it is troublesome to access Tinysheet after starting the browser every time, so try registering Tinysheet on the home screen of your smartphone. This time we will check the procedure in Safari on iOS 15.

To register Tinysheet on the home screen, first tap the part where the URL is written at the bottom of the screen.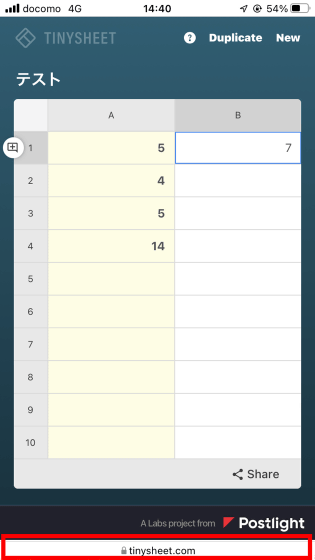 Then, the menu will pop out from the bottom of the screen, so tap the share button in the red frame.



Next, tap 'Add to home screen' ...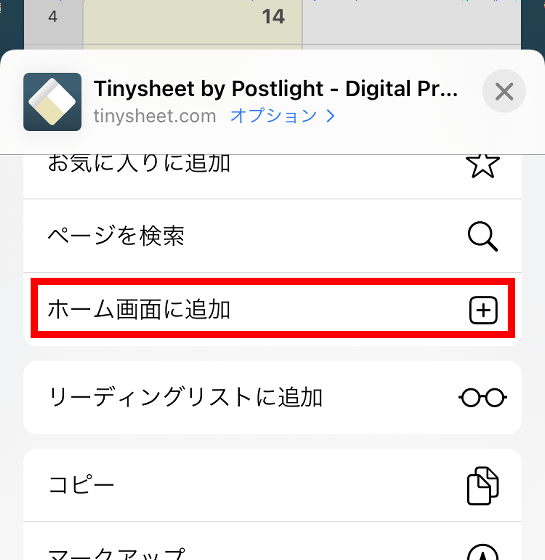 Enter your favorite name and tap 'Add' to complete the registration.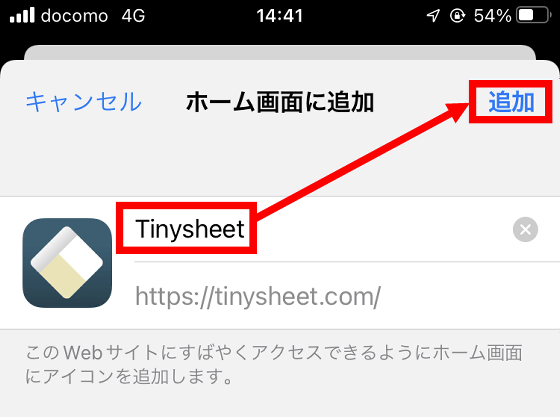 Now you can access Tinysheet directly from the home screen and perform spreadsheets quickly.