PlayStation 5 may be planning support for Apple Music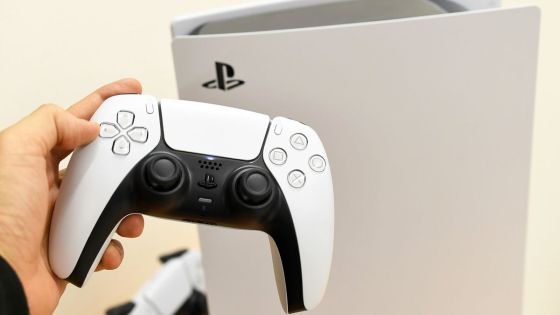 A report that 'Apple Music icon was displayed on the setting screen of PlayStation 5 (PS5)
' was posted on Reddit, the largest online bulletin board in the English-speaking world. Evidence photos are also attached to the post, and it is expected that you will be able to enjoy Apple Music on PS5 in the near future.
Since when was this a thing ???? I made a new account on my PS5 and was gonna connect my Spotify but then I see this
https://www.reddit.com/r/AppleMusic/comments/q68jxg/since_when_was_this_a_thing_i_made_a_new_account/
It looks like Apple Music may be coming to PlayStation 5 • Eurogamer.net
https://www.eurogamer.net/articles/2021-10-14-it-looks-like-apple-music-may-be-coming-to-playstation-5
On Tuesday, October 12, 2021, Reddit user
sebastian54281
said, 'When I tried to create a new account on
PS5 and use Spotify
, this screen was displayed' and selected the music service of PS5. I posted a photo with the Apple Music icon and name on the screen.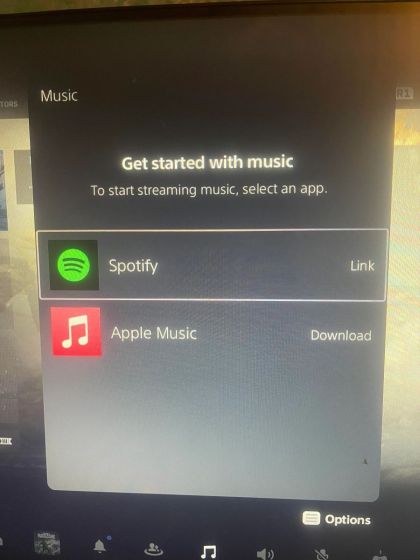 However, when sebastian54281 actually tried to download, it seems that 'This app is only on PS4. (This app is for PS4 only)' is displayed and it could not be downloaded as follows. Looking at this display, it seems that Apple Music can be used on PS4, but according to the game-related media
Eurogamer
, 'This app is for PS4 only' is a standard error displayed on apps that can not be used on PS5. It's a message.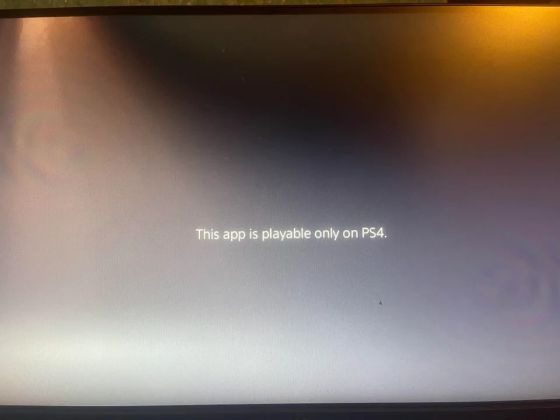 According to Eurogamer, the same error message is not displayed when the country of residence is set to the United Kingdom, and the same error message can be confirmed by setting the country of residence to the United States. However, since the error message disappeared after that, Eurogamer speculates that 'I think Sony is currently testing the functionality of Apple Music.'

Eurogamer also said, 'It makes sense for Sony and Apple to work together,' based on Sony's 'campaign to offer free Apple TV + trials to users who have purchased PS5' in some regions. I will. ' In addition, we speculate that Apple may announce support for Apple Music in the PlayStation series at an event scheduled for October 19, 2021 Japan time.

in Game, Posted by log1o_hf