Twitter is testing to place ads in replies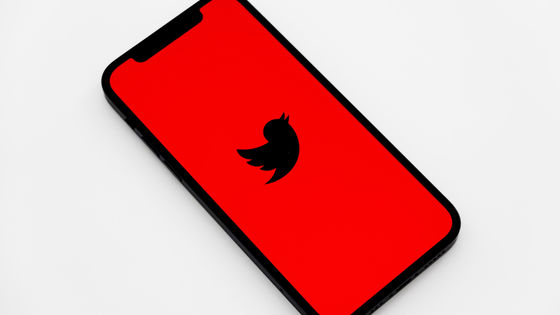 Twitter displays promo ads
mixed in tweets displayed on the timeline and search result page, but we are conducting a test to display ads in new replies to tweets. Has been clarified.
Twitter is trying out ads in the perfect new place: right in the replies --The Verge
https://www.theverge.com/2021/10/13/22725272/twitter-ads-test-conversations-replies
Bruce Falck
, Twitter's Revenue Products Leader, said: 'From today we're trying another new thing, testing a new ad format that will appear in tweet conversations. Participate in this test. If so, the ad will appear after the first, third, and eighth replies of the tweet. ' I revealed it.
Starting today, we're trying something different and testing a new ad format in Tweet conversations. If you're a part of this test (which is global; on iOS & Android only), you'll see ads after the first, third or eighth reply under a Tweet. ????️ pic.twitter.com/kvIGeYt2vp

— Bruce.falck () ???? (@boo) October 13, 2021


This is how the ad is inserted. In addition, it seems that 'tweet-style advertisement' is not displayed like a promotion advertisement, so there is no worry that it will be confused with a normal tweet.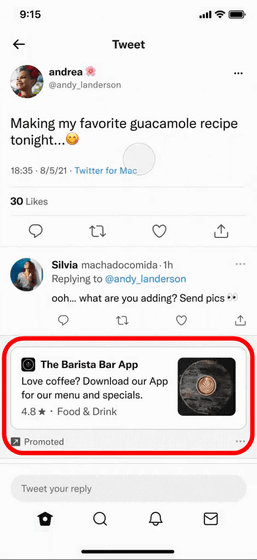 Regarding the ability to display ads in replies, overseas technology media The Verge wrote, 'I'm not a fan of this feature.'