A bug that unintentionally shared user data and displayed customized advertisements on Twitter was discovered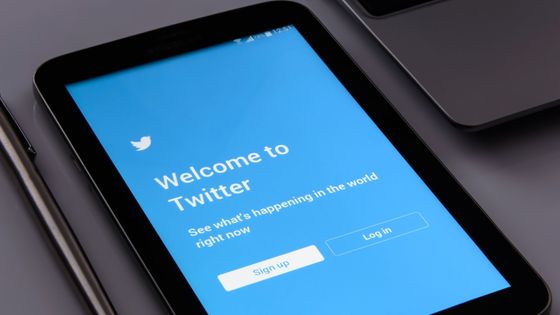 by
PhotoMIX-Company
Twitter allows users to set up to what extent their account data can be used by Twitter. However, we found that in some cases there was a bug where user data was unintentionally shared or
customized ads
based on the data were displayed. This bug was fixed on August 5, 2019.
We recently discovered and fixed issues related to your settings choices for the way we deliver personalized ads, and when we share certain data with trusted measurement and advertising partners.We want to share more context around this with you: https://t.co / jDn5zeWVwU

— Twitter Support (@TwitterSupport) August 6, 2019


An issue with your settings choices related to ads on Twitter
https://help.twitter.com/en/ads-settings

To set user data sharing and customized advertisement settings on Twitter, click 'Privacy & Security' on the settings screen ...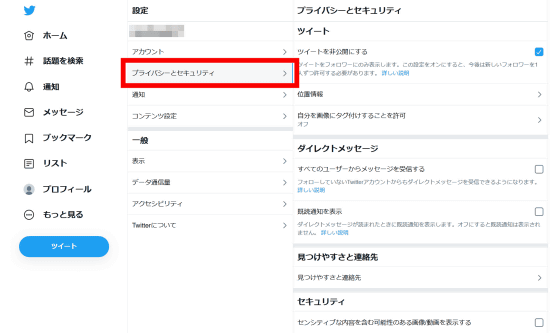 Select "Customization & Data" item.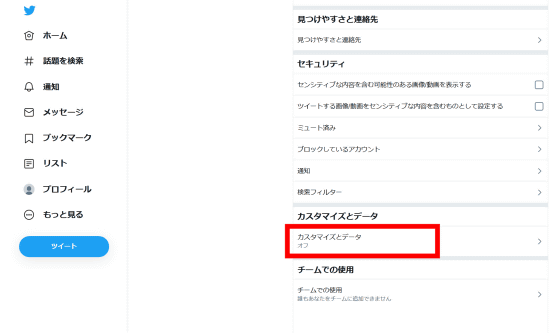 From within "Customization and Data", whether to allow users to display customized ads using their own data, or whether to allow user data sharing with Twitter 's trusted business partners, including the scope of sharing Can be set.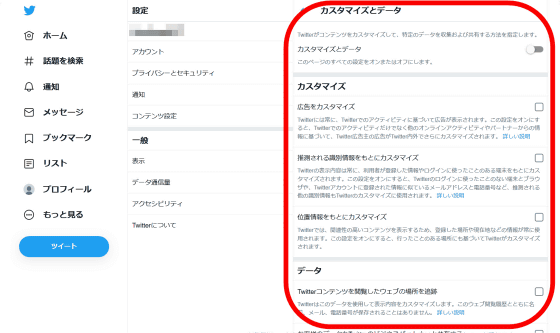 However, Twitter has discovered that this setting did not work as intended by the user. The first is that after May 2018, if you opened or viewed an ad for a mobile app and interacted with the mobile app, you may have shared information about country codes and ads. The data seems to have been shared with Twitter's trusted advertising partners, and even users who do not want to share data may have unintentionally shared some data.

The other is `` After September 2018, in an attempt to improve the accuracy of displaying customized advertisements on services such as Twitter, advertisements based on device usage information even for users who do not want to display customized advertisements '' 'There is a case where has been displayed'. The data used for the advertisement was only related to Twitter, and information such as passwords and email addresses were not used.

Twitter has already reported that these issues have been fixed as of August 5, 2019, and at the time of writing the article is in the process of investigating the number and scope of affected users. "You should have believed that Twitter would follow your choices, but we failed. We are sorry for this and have taken steps to avoid the same mistakes. 'Twitter said.'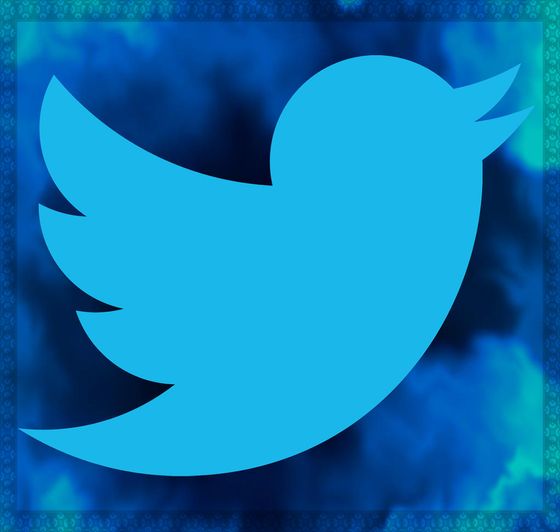 by Marie Slim