Apple announces acquisition of classical music streaming service 'Primephonic', commentary on refunds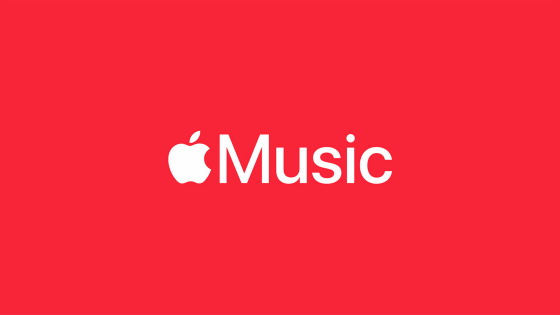 Apple announced on Monday, August 30, 2021 that it has acquired Primephonic, a streaming service specializing in classical music. Along with this, it has also been revealed that Primephonic's service is scheduled to end on September 7, 2021 (Tuesday).

Apple Acquires Primephonic, a Classical Music Streaming Service-Apple (Japan)

https://www.apple.com/jp/newsroom/2021/08/apple-acquires-classical-music-streaming-service-primephonic/
Primephonic Classical Streaming
https://www.primephonic.com/
Primephonic is a streaming service that handles more than 3.5 million classical music, providing a search service specializing in classical music, playlists carefully selected by experts, radio functions, music commentary functions, and more. Apple says the acquisition will give Apple Music users access to 'Primephonic exclusive content,' 'playlists,' 'search capabilities,' 'detailed information display capabilities,' and more.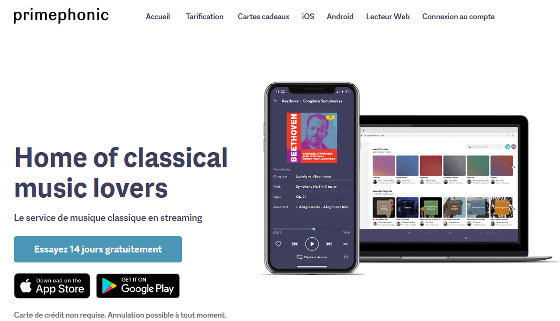 The announcement also revealed that a dedicated classical music application that combines the Primephonic UI with additional features will be released in 2021. Oliver Schusser, Vice President of Apple Music and Beats, said, 'Being able to offer the strengths of Primephonic to Apple Music subscription registrants is a huge development for the classical music industry. Primephonic's services and we are in the classical industry. What we've done is loved by artists, and now we're joining Apple to bring the ultimate experience to millions of listeners. We're spreading classical music and a new generation of musicians. Connect with a new generation of listeners, 'he said, highlighting the benefits users will benefit from the acquisition of Primephonic.

Primephonic has updated its official website, 'Primephonic was launched three years ago to create a better future for classical music.' 'To fully fulfill our mission, a streaming service specializing in classical music. Needs to reach millions of listeners around the world. "" To achieve our mission, we partner with a prestigious streaming service that shares a love for classical music while covering all music genres. We conclude that we need to. We are excited to share the great progress of our mission, 'he reports that he participated in Apple Music.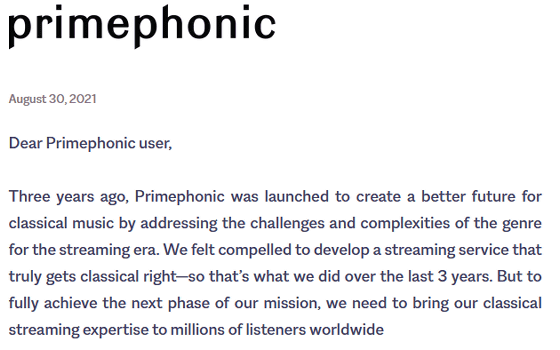 Also, according to Apple and Primephonic, Primephonic's service will be suspended on September 7, 2021. Primephonic has granted users free access to Apple Music for six months as a remedy, and will accept refunds until Saturday, November 30, 2021.


'Apple Music's spatial audio
is very well suited for playing classical music, so we look forward to Apple Music evolving into a platform suitable for classical music,'
said
technology-related media The Verge. Welcomes Apple's acquisition of Primephonic.
You can enjoy the spatial audio of Apple Music with headphones and earphones that support
H1 chips
or
W1 chips
such as
'AirPods
', '
AirPods Pro
', '
AirPods Max
', '
BeatsX
', and '
Beats Solo3 Wireless'.
Amazon.co.jp: Latest Apple AirPods Max --Silver: Home Appliances & Cameras