Apple returns production base of 'AirPods' from Vietnam to China, Google 'Pixel 6' is in the same situation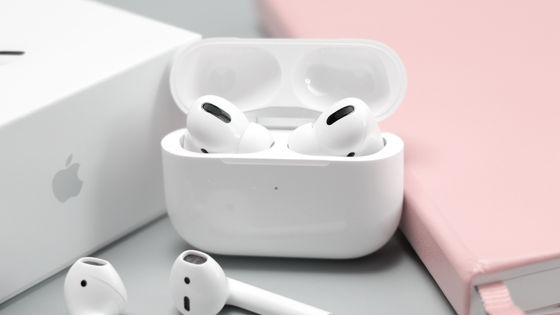 Regarding Apple's 'AirPods ' series that has been produced in Vietnam so far, it was reported that 'AirPods (3rd generation) ', which is expected to be announced within 2021, will be produced in China. .. According to media reports, Google's 'Pixel 6' will also be produced in China.

COVID slows Apple and Google production shift away from China --Nikkei Asia
https://asia.nikkei.com/Business/China-tech/COVID-slows-Apple-and-Google-production-shift-away-from-China

Rumored AirPods 3 Will Be Built In China Instead Of Vietnam Because Of COVID-19
https://www.redmondpie.com/rumored-airpods-3-will-be-built-in-china-instead-of-vietnam-because-of-covid-19/

AirPods 3 Production to Take Place in China Instead of Vietnam Due to COVID-19
https://wccftech.com/airpods-3-production-to-take-place-in-china-instead-of-vietnam-due-to-covid-19/

COVID-19 Raging through Vietnam is creating a Suppressed Supply Chain for producing Apple and Google's Next-Gen Products --Patently Apple
https://www.patentlyapple.com/patently-apple/2021/08/covid-19-raging-through-vietnam-is-creating-a-suppressed-supply-chain-for-producing-apple-and-googles- next-gen-products.html

The English medium 'Nikkei Asia' of Nihon Keizai Shimbun Inc. reported that AirPods (3rd generation) will switch to production in China. According to information obtained by the company from two sources, Apple plans to produce AirPods (3rd generation) in China instead of Vietnam under the influence of the new coronavirus infection (COVID-19). ..

Apple assembles many products in China, but has taken measures to 'move its production base outside China' due to the US-China trade war that began around 2016. The 'AirPods Pro' that appeared in 2019 was only made in China when it was first released, but from around May 2020, some have been switched to made in Vietnam.

Apple reveals that some of its AirPods Pro production bases have been relocated from China to Vietnam-GIGAZINE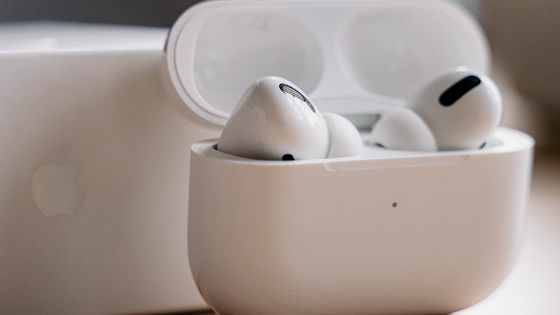 This flow continues even after 2020, in November 2020, 'the MacBook of production bases from China moved to Vietnam' and communicated and, in January 2021 'to Vietnam from China production base of the iPad' reported It has been , but, by the coverage of the current Nikkei Asia, we found that reversal has occurred for at least AirPods.

The reason why Apple returned to production in China is that it is difficult for engineers to visit Vietnam due to travel restrictions due to the re-expansion of COVID-19. Two sources say Apple wants to 'later move 20% of Airpods (3rd generation) production to Vietnam,' but Vietnam is the fourth COVID-19 as of August 2021. and hit the waves, that community-acquired infection is most past situation . Along with this, health authorities in some areas have taken measures to suspend operations at factories, so there is no prospect of production in Vietnam.

Airpods (3rd generation) are expected to be unveiled at a new product launch within 2021 if all goes well, as this new product launch should take place in September or October. It is reported that Apple's desire to 'make it in time for the recital' prompted the relocation of the production base this time.

An analyst at IDC, an IT marketing company, said, 'It is true that the re-emergence of COVID-19 and government measures have delayed the impact on production lines and the shift in production capacity, but the Vietnamese government has taken such strict measures. I don't think it will continue for a long time. If we continue to take such strict measures, it will affect the development of our own economy and manufacturing industry. ' It shows the view that it is.

In addition, not only Apple but also Google is suffering from the same situation, Nikkei Asia reports that four sources said that 'Pixel 6 will be produced in China'.