Foxconn, which manufactures iPhone, announces that it will start manufacturing iPhone in India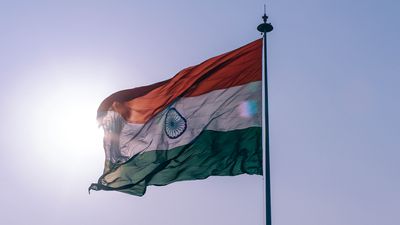 by
Fancycrave.com
Headquartered in Taiwan,
Foxconn
, an electronics manufacturing company, is known to have been commissioned to produce iPhones from Apple. Foxconn has its main production base in China, but has announced that it will start producing iPhone in India.
Foxconn confirms that mass production of the iPhone will begin in India soon
https://appleinsider.com/articles/19/04/15/foxconn-confirms-that-mass-production-of-the-iphone-will-begin-in-india-soon
Foxconn shifts iPhone production to India – The New Economy
https://www.theneweconomy.com/technology/foxconn-shifts-iphone-production-to-india
Foxconn to Begin Production on iPhone X in India This July-MacRumors
https://www.macrumors.com/2019/04/12/foxconn-iphone-x-india/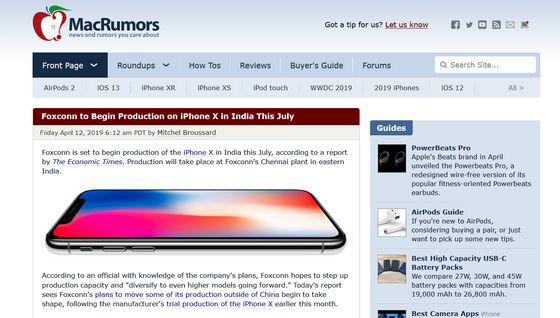 The news that 'Apple is working with Foxconn to expand its production base outside China' was
reported at
the end of 2018, and it was considered popular to enter India where Foxconn has a factory. According to the report, Foxconn is expected to invest $ 356 million (about 40 billion yen) to expand the plant and make iPhone X possible, and to create 25,000 jobs.
Mr.
Terry Gow
, chairman of Foxconn, who attended an event held in Taiwan on April 15, 2019, said that India's
Prime
Minister
Narendra Modi
said, 'Foxconn is preparing to move iPhone production to India.' Said he had invited to India. Gou's comment supports the news that Foxconn will start producing iPhone in India.
Foxconn already owns an assembly plant in India, one is the assembly plant of
Xiaomi
devices in the south of
Chennai
and the other is the assembly plant of Nokia devices in
Coimbatore
. Foxconn is planning to prototype the iPhone X at its Chennai plant before launching full-scale iPhone production in India.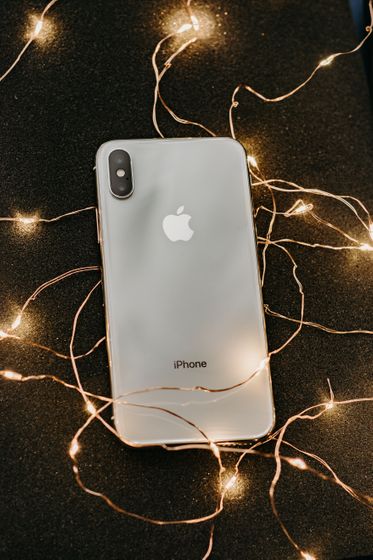 by Irina Iriser

The decision to start iPhone production in India also means that Apple, which has concentrated iPhone production on China, has changed its policy. Harsh competition with Chinese company Huawei and trade tensions between China and the US are believed to have forced Apple to choose to produce outside China.

'The iPhone market in China is saturated and China's labor costs are nearly three times higher than in India,' said Karn Chauhan, an analyst at research firm Counterpoint Research . India, on the other hand, is still a compelling smartphone market, with a combination of Prime Minister Modi's desire to grow the Indian economy and Apple's and Foxconn's.

Until now, Apple has been reluctant to produce iPhone in India, as import duties from India to the US are high. On the other hand, in China, China's smart phone manufacturers have increased their presence in India, and Samsung is also opening the world's largest smart phone factory, making East Asian countries more influential in the Indian smart phone market.

The most promising 'India' in the next smartphone market has already been controlled by Chinese players, and Chinese players are expected to continue to hold smartphone supremacy-GIGAZINE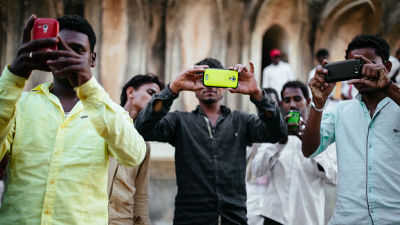 Samsung opens world's largest mobile phone plant in India-GIGAZINE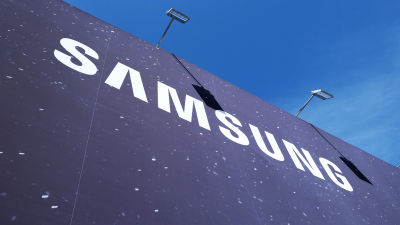 It is unclear at present whether the local production of iPhone will contribute to the expansion of Apple's share in the Indian market, but Gou said at the event 'We hope Foxconn will play an important role in the smart phone industry in India in the future It will be. ' At the time of writing, there were plans to increase the number of software professionals in India to about 12 to 600.

India uses high tariffs on imported products to encourage domestic industry. This point is that cheap smartphones are preferred, and 75% or more of smartphones available in the market is less than $ 250 (approx. 28,000 yen), which is a factor blocking Apple's entry into the Indian market. Production is expected to have the potential to increase Apple's presence in the Indian market.