A pet cat saves an 83-year-old lady who has slipped 20 meters down a valley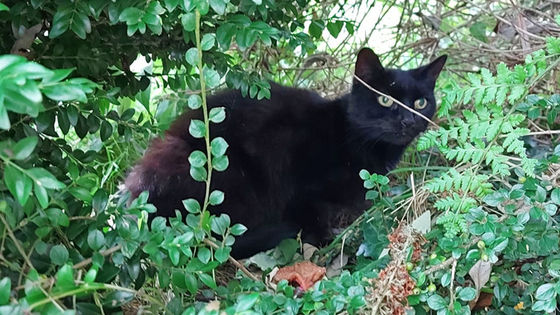 by Tamara Longmuir

On August 15, 2021, an 83-year-old lady living
in Cornwall, England, went missing.
While a rescue team was dispatched and a search was conducted, it was reported that one cat was successfully rescued by informing him of the whereabouts of the old lady.
Cornwall: First pictures of hero cat whose meowing helped save owner, 83, who fell 70ft through barbed wire | UK News | Sky News
https://news.sky.com/story/cornwall-first-pictures-of-hero-cat-whose-meowing-helped-save-owner-83-who-fell-70ft-through-barbed-wire-12383132
38-year-old Tamara Longmuir, who lives in the neighborhood who was involved in the search activity, noticed the existence of a cat calling for help. Longmuir was searching for an old lady around his farm and found a cat sitting in front of the gate leading to the cornfield and constantly crying.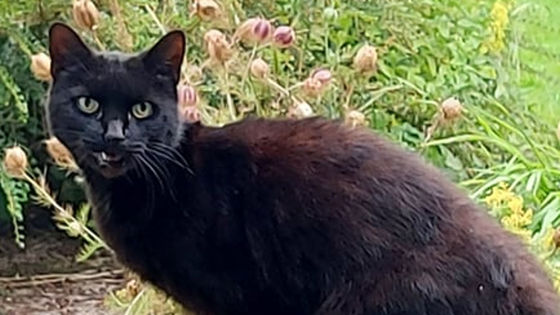 by Tamara Longmuir

The cat snuggled up to Longmuir and kept screaming in and out of the gate leading to the cornfield, so Longmuir thought there was something in the cornfield and decided to look beyond the gate. Since the corn in the field had a stem height of 2 meters, it was difficult to find out what was inside, and Longmuir continued to call the old lady's name while following the surrounding farm roads. After walking for a while, there was a faint reaction to Mr. Longmuir's call.

Longmuir found an old lady lying outside the cornfield, on the other side of the barbed wire-blocked border, on the banks of a stream beyond a 20-meter-long valley. .. Longmuir managed to go down the slope to reach the old lady and see if she was seriously injured.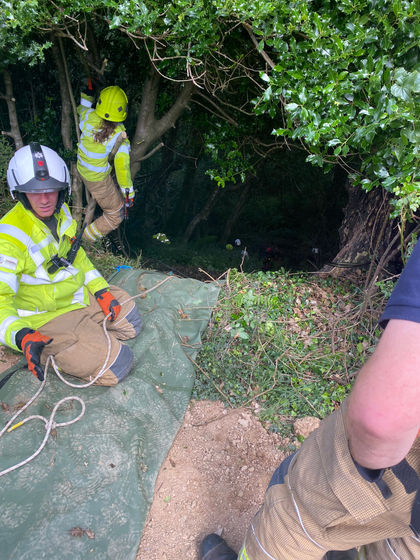 After that, Longmuir contacted the rescue team with his mobile phone. Although it took a long time to rescue due to the complicated terrain, the rescue was successful about two hours after Mr. Longmuir found the old lady, and the old lady was taken to the hospital by ambulance.

There is nothing special about the life of the old woman, and she is said to be in a stable condition after receiving medical treatment. 'If the cat hadn't waited at the cornfield gate, rescue would have been delayed for several hours,' Longmuir said. According to the British broadcaster Sky News, the cat is an old lady's cat, Piran. Local police called Piran a 'hero' and reported on SNS.

This afternoon Officers from Bodmin were tasked to conduct a search for a missing 83 year old female.
The female was located by a member of the public who had spotted the female's cat, meowing in the corner of a large maize field near to her home address. 1/3 #onefamily pic.twitter.com/VYrwaAAAz8

— Bodmin Police (@BodminPolice) August 14, 2021