A man who called the police for the reason "It was bitten by a kitten"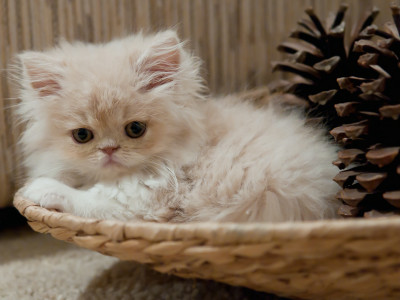 Although I call the police when I get caught up in something or feel danger of my life, a man who reported it because "I got caught by a kitten" appeared.

It seems that there are many things to do before calling the police, but why was he trying to inform the police first?

Details about the case brought by the kitten are from the following.Man calls police after kitten bites him | The Indianapolis Star | indystar.com

Craig Wyatt (24) who lives in the Speedway in Indiana, USA, informed the police on grounds that he was bitten by a kitten.

Wyatt testified that he was bitten when trying to tie a strap on the neck of a kitten. When the police arrived, the kitten was tied to the tree.

Chris Helmer The criminal stated in the report that "Kittens are very quiet and they will not bite unless they try to give harm", so rather than the kitten being biting spontaneously, Mr. Wyatt It seems that he felt his danger and forged himself to forcibly attach it to a tree.

The Helmer detective also told that Wyatt's thumb's root was confirming a small hole thought to have been made when it was caught by a kitten, and it seems that the bite itself is certain.

After all, it is said that the kitten was released after being unraveled and Wyatt submitted a report on what he was bitten by a kitten, but after all it revealed the reason why he reported to the police after all There was nothing to be done.