Qualcomm to release the first original smartphone in Japan, with Snapdragon 888 and the latest technology, the price is 164,880 yen including tax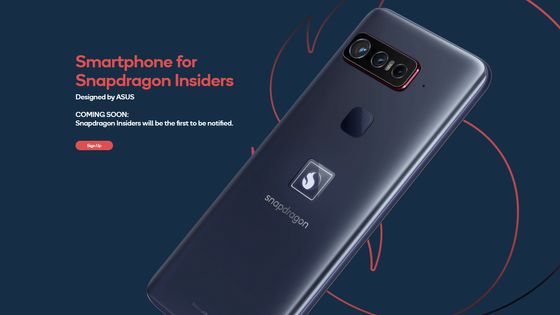 Qualcomm
, an American semiconductor manufacturer that develops the
Snapdragon
series of mobile
SoCs
, announced that it will release the first original smartphone for users of the Snapdragon fan community '
Snapdragon Insiders' on July 8, 2021 local time
Announced on the day. The new smartphone called
'Smartphone for Snapdragon Insiders
' is designed by ASUS
, equipped with SoC 'Snapdragon 888
' with a built-in 5G modem, and it is said that it is a model that can experience various Qualcomm technologies. ..
Smartphone for Snapdragon Insiders | Qualcomm
https://www.qualcomm.com/snapdragoninsiders/news-forums/get-ready-smartphone-snapdragon-insiders-designed-you-mind
Qualcomm's $ 1,500 smartphone is for its biggest fans with more money than sense --The Verge
https://www.theverge.com/2021/7/8/22568641/qualcomm-asus-smartphone-snapdragon-insiders-technology
Qualcomm Launches $ 1,499'Insiders' Flagship Smartphone | PCMag
https://www.pcmag.com/news/qualcomm-launches-1499-insiders-flagship-smartphone
Below is a movie produced by Qualcomm to promote 'Smartphone for Snapdragon Insiders'.
Smartphone for Snapdragon Insiders: A 5G Phone designed by ASUS --YouTube
This is 'Smartphone for Snapdragon Insiders'. There is a Snapdragon logo on the back.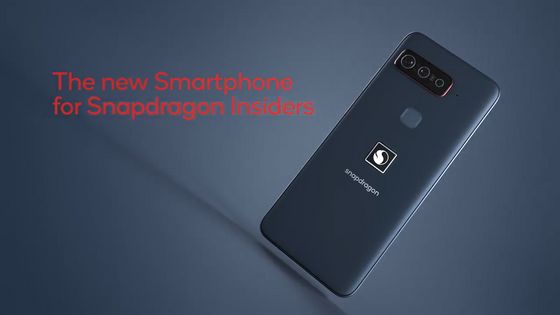 The device itself is designed by ASUS and the OS is Android 11.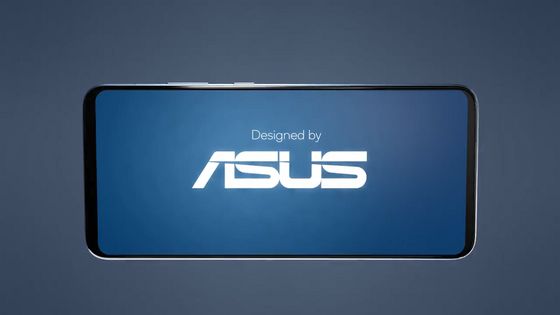 The mobile SoC is equipped with Snapdragon 888, RAM is 16GB, storage is 512GB.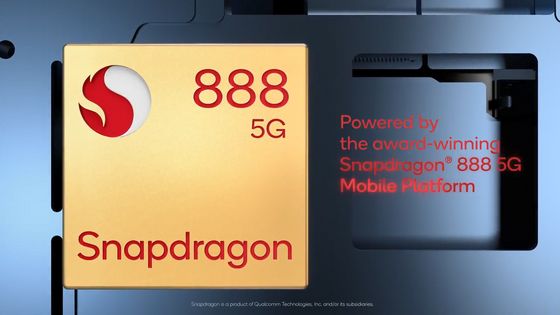 High-speed communication by 5G is possible.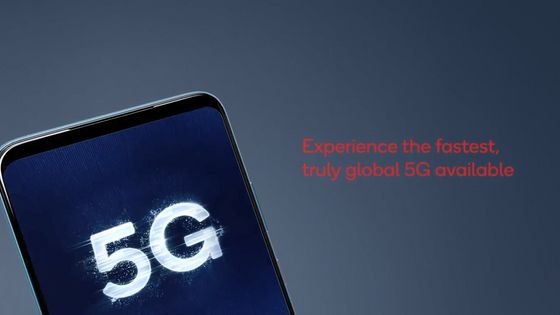 In addition, it is said that it is equipped with a mobile communication chip ' FastConnect 6900 ', and it is compatible with 'Wi-Fi 6' and its extended version, the new standard ' Wi-Fi 6E ', as well as the latest It also supports 'Bluetooth 5.2'.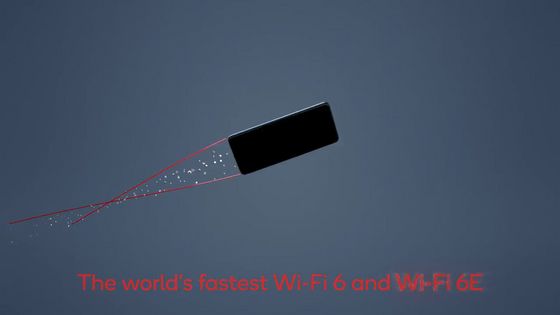 'Smartphone for Snapdragon Insiders' is compatible with the brand 'Qualcomm Snapdragon Elite Gaming' advocated by Qualcomm, which provides functions similar to desktop PCs even on mobile terminals. The display is a 144Hz organic EL display made by Samsung, and the cover glass is
Gorilla Glass Victus
made by Corning.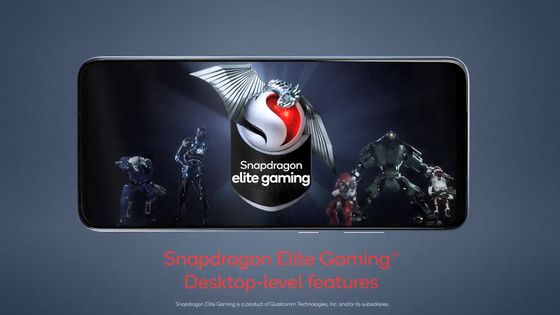 There are three cameras on the back, a main camera using Sony IMX686, which boasts 64 million pixels for the image sensor, an ultra-wide-angle camera using 12.2 million pixels Sony IMX363, and 8 million pixels with 3x optical zoom. A telephoto camera configuration. In addition, a 24-megapixel front camera is mounted on the front.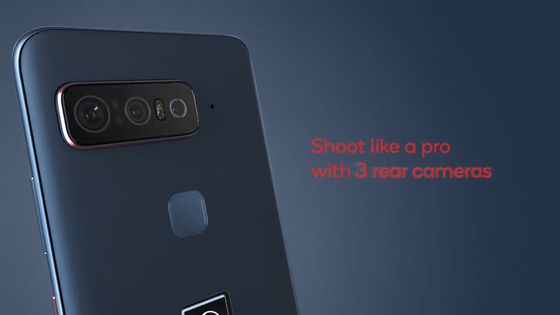 It is equipped with an auto-zoom function that uses AI, and it seems that you can take professional-quality photos and videos.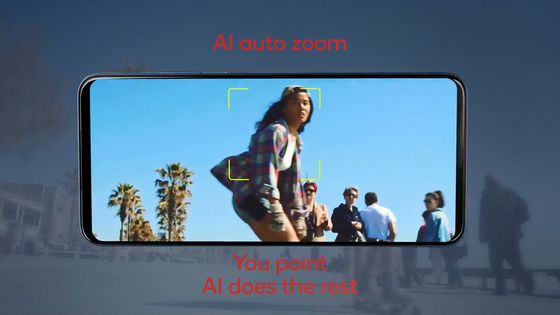 The audio for smartphones uses Snapdragon Sound,
a high-quality, low-latency, next-generation wireless audio technology developed by Qualcomm.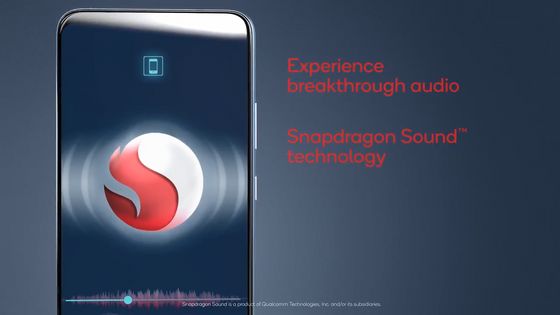 Hi-Fi sound quality of up to 24bit / 96kHz can be provided wirelessly, and in order to bring out the performance of Snapdragon Sound with
the latency
during playback on Bluetooth devices suppressed to 89ms, Master & Dynamic
wireless earphones are also included. thing. Foreign media The Verge points out that the
earphones look like a 'MW08' with the Snapdragon logo.
There is no headphone jack.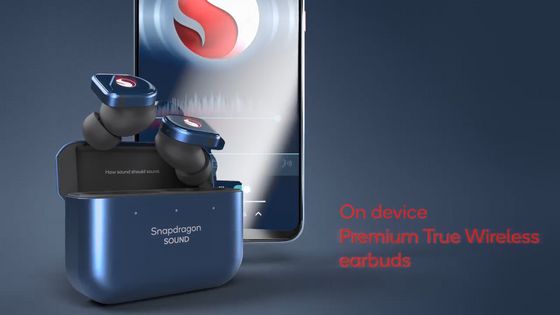 The capacity of the battery is 4000mAh, and it is said that it corresponds to
the quick charge standard 'Quick Charge 5' developed by Qualcomm.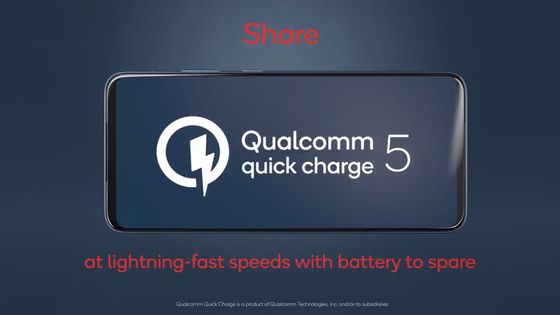 'Smartphone for Snapdragon Insiders' is a main unit and wireless earphone, 65W Quick Charge 5 compatible charger, rubber main body cover, 1.2m USB Type-C to Type-C cable, 0.5m USB Type-C to Type- It is sold for Snapdragon Insiders as a set with an A cable, and the price in the United States is 1499 dollars (about 165,000 yen).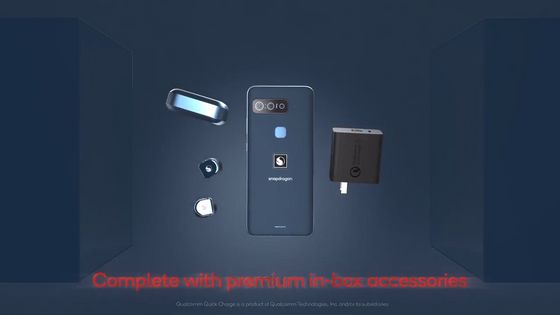 In addition, 'Smartphone for Snapdragon Insiders' is also equipped with 'Qualcomm 3D Sonic Sensor Gen 2 ', a fingerprint sensor developed by Qualcomm, making it a smartphone that can use various functions developed by Qualcomm. The dimensions are 173 mm in length, 77.2 mm in width, 9.5 mm in thickness, and weighs 210 g.

The spec table is as follows.

CPU
Snapdragon 888
RAM
16GB
Storage
512GB
Display
6.78 inch OLED display, up to 144Hz
battery
4000mAh
camera

Front camera: 64MP main f / 1.8, 12MP super wide angle f / 2.2, 8MP telephoto 3x optical zoom
Rear camera: 24MP

Size
173.15 x 77.25 x 9.5 mm
weight
210 g
OS
Android 11
earphone jack
None
Biosensor
Qualcomm 3D Sonic Sensor Gen 2
price
$ 1499 (about 165,000 yen)
The Verge admits that the 'Smartphone for Snapdragon Insiders,' which incorporates Qualcomm's latest technology, is an interesting idea, but points out that the price is high at about $ 1,500. Even though the new SoC '
Snapdragon 888 Plus
' has already been announced, the fact that the on-board SoC is 'Snapdragon 888' is also a 'strange mistake'.
The 'Smartphone for Snapdragon Insiders' will be sold in the United States, China, the United Kingdom, and Germany in August 2021, and will be available in other parts of the world thereafter. The official page of the Japanese version is also open to the public at the ASUS Store, and the price is announced to be 164,880 yen including tax.
Smartphone for Snapdragon Insiders | Smartphone | ASUS Japan
https://www.asus.com/jp/Mobile/Phones/Snapdragon-Insiders/Smartphone-for-Snapdragon-Insiders/
ASUS Store-Smartphone for Snapdragon Insiders (ZS675KW-BL512R12)
https://jp.store.asus.com/store?SiteID=asusjp&Locale=ja_JP&Action=DisplayProductDetailsPage&productID=5521371400