Windows 10 Mobile-equipped smartphone "HP Elite x 3" that can cooperate with a notebook type dock also appears in Japan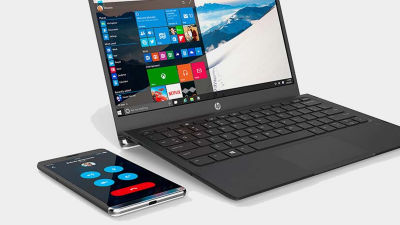 Using a dedicated dock to use smartphones like desktop PCs and laptops Windows 10 Mobile smartphone "HP Elite x 3"Will also appear in Japan. Elite x3 is an undisputed high-spec model, and is planned to be sold for corporations on au line in Japan.

Start handling "HP Elite x 3" mobile device with Windows 10 Mobile compatible with domestic first VoLTE for corporate users | 2016 | KDDI CORPORATION
http://news.kddi.com/kddi/corporate/newsrelease/2016/02/22/1622.html

HP Elite x3 | Japan HP
http://h50146.www5.hp.com/product/business/pc/phablet/elitex3_sp/

HP's Elite x3 is equipped with a 6-inch (2560 × 1440) organic EL display. SoC is Snapdragon 820, memory is 4 GB, storage is 64 GB, OS is Windows 10 Mobile.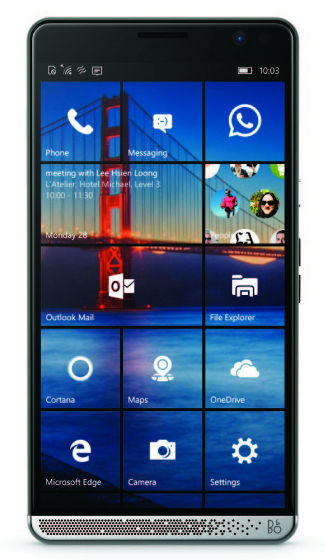 The front camera is 8 million pixels, the rear camera is 16 million pixels. The size is 161.18 in height × 83.13 in width × 7.87 mm in thickness, waterproof / dustproof IP67, and shock resistance according to MIL-STD 810G standard. With dual SIM slot, it fully covers Band 1/26/28/41 which is LTE band of au, also supports carrier aggregation and WiMAX 2 +. The call is VoLTE compliant.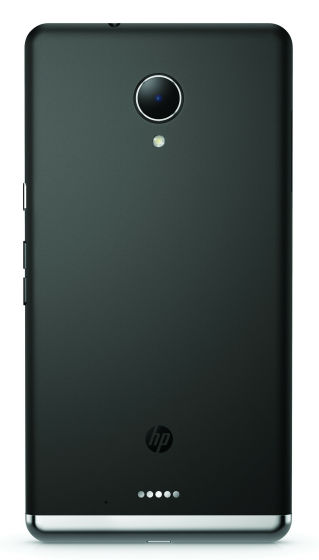 Detailed design can be confirmed in the following movie.

Power of PC to "pocket" HP Elite x3 - YouTube


By the dedicated "HP desk dock" ......



You can use Windows 10 Mobile smartphone like a desktop PC "ContinuumAlso correspond to.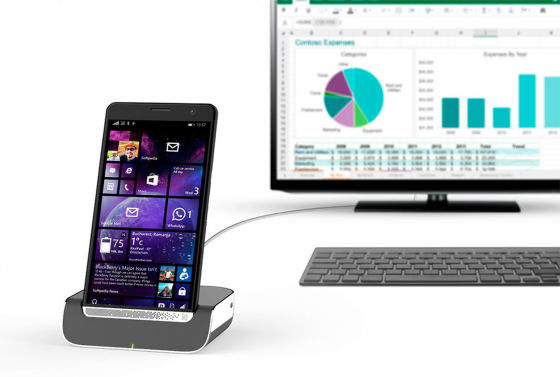 In addition, "HP notebook dock", liquid crystal display + keyboard optional items are available.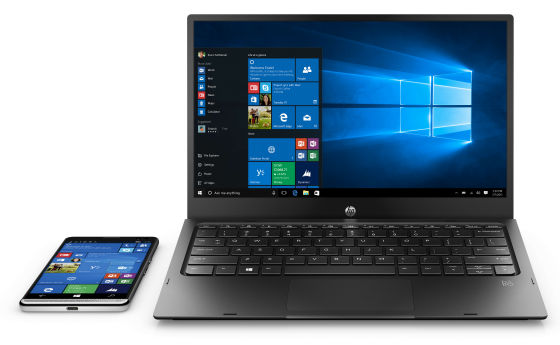 By linking Elite x3 and HP notebook, you can transform Elite x3 into a notebook.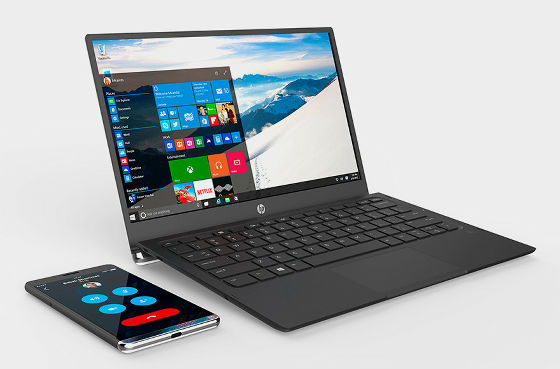 Mobile World CongressA movie about the actual machine of Elite x 3 is also released at the pre event of MWC 2016.

HP's Elite x 3: a powerful Windows phone designed for Continuum - YouTube


"HP Elite x3" is scheduled to be released for business users for business use after the summer of 2016 as it can seamlessly use the applications required for business.