Not only PS5 and Xbox Series X but also PS4 & Xbox One are out of stock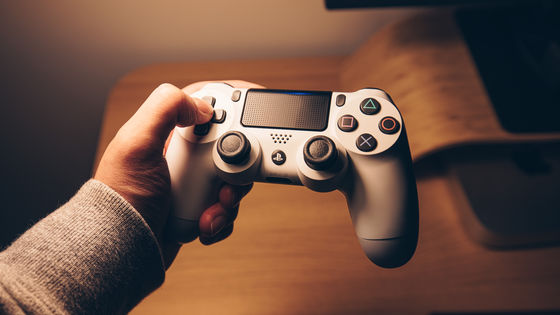 The PlayStation 5 (PS5)
released in November 2020
is more difficult to obtain than ever
, as Sony officially stated that the
supply shortage may continue into 2022.
It has become. Not only next-generation consoles such as the PS5 and Xbox Series X, but also previous-generation consoles such as the PlayStation 4 (PS4) and Xbox One are difficult to obtain, Kotaku, the game media, reported.
PS4, Xbox One Now As Hard To Buy As PS5s, Series X Consoles
https://kotaku.com/ps4s-and-xbox-ones-are-now-just-as-hard-to-find-as-next-1847252612
Due to the shortage of supply and the shortage of parts supply due to the pandemic of the new coronavirus, next-generation game consoles such as PS5 and Xbox Series X are more difficult to obtain than ever before. But it's not just the PS5 and Xbox Series X that are hard to come by. Other than expensive refurbished and second-hand products, the PS4 and Xbox One are just as scarce and difficult to obtain.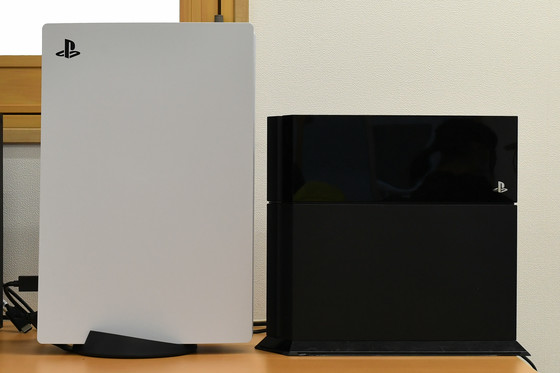 New PS4
and
Xbox One
are out of stock on Amazon.com and are not available on the official store at the time of writing. Also,
Target
is not selling PS4 out of stock, GameStop
is selling expensive refurbished products
, Walmart is selling PS4 Slim with a suggested retail price of $ 299.99 for $ 452. It is the current situation.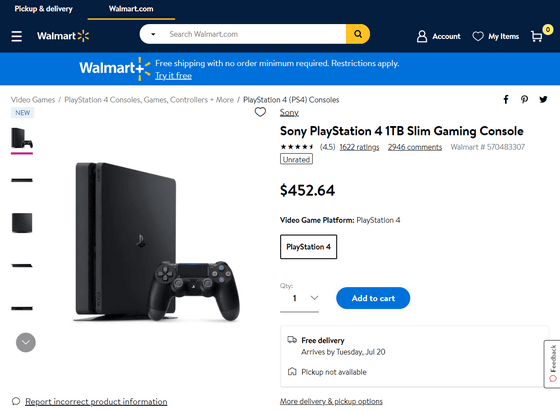 Also,
according to TechRadar
, PS4 Pro was sold at the suggested retail price at Best Buy in early July 2021, but it is
out
of stock at the time of writing the article.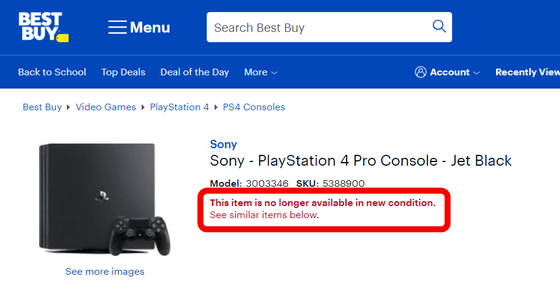 There are few PS4s sold at the suggested retail price in Japan,
Amazon.co.jp is 38,100 yen
,
it is out of stock at Yodobashi Camera
,
Yamada
Webcom,
Joshin web shop,
etc., so buy a new one at a fixed price Is a difficult situation.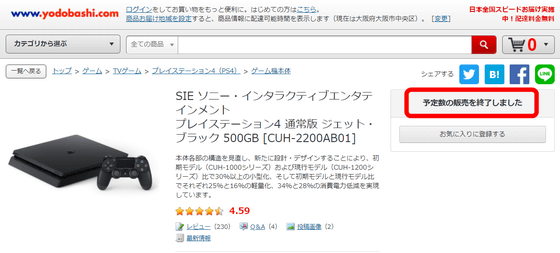 The shortage of game consoles started with the lack of stock of the controller, not the game console itself. According to Kotaku, GameStop sources are complaining about the lack of stock of the PS4's dedicated controller, the DUALSHOCK 4, and at the time of writing, barely two DUALSHOCK 4s were on sale . Second-hand goods are also on sale, but the price is $ 53. On Amazon.com, the refurbished DUALSHOCK 4 is priced at $ 70, which is more than the manufacturer's suggested retail price.

DUALSHOCK 4 is also sold at Amazon.co.jp in Japan at a price above the suggested retail price (6480 yen excluding tax).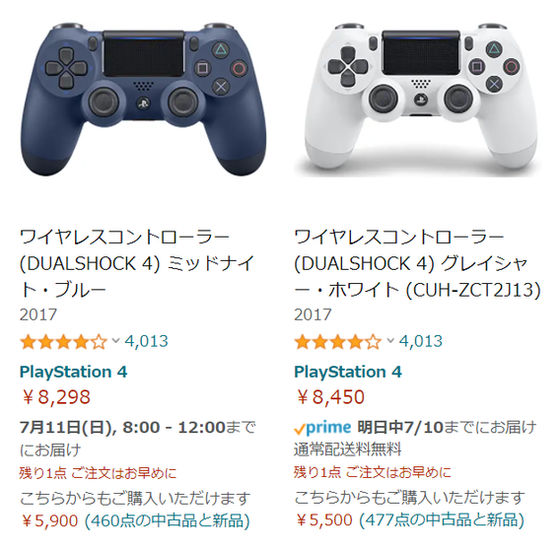 When Kotaku called GameStop stores scattered around the east coast of the United States and investigated, there are few stores that have new PS4, Xbox One, DUALSHOCK 4 in stock, and even if they are in stock, the number is 1 dozen. It seems that it is less than. Some stores haven't received new inventory for weeks, and some have complained that they only have used consoles and controllers in stock.

When Kotaku's editor-in-chief Patricia Hernandez asked her followers 'Can I buy the DUALSHOCK 4?' On Twitter, many users said they couldn't.

Any of y'all try buying DualShock 4's recently? How'd it go?

— Patricia Hernandez (@xpatriciah) July 6, 2021


The DUALSHOCK 4 sales page sold at overseas PlayStation stores is also out of stock and you cannot purchase the DUALSHOCK 4.



On the other hand, DualSense, a dedicated controller for PS5, has been confirmed to be in stock at most retail stores. However, be aware that DualSense will not work on PS4. However, if you want to play PS4 remotely via a PC, you can play PS4 games with DualSense.

For Xbox, the Xbox Series X / S controller can also be used on Xbox One. However, Kotaku wrote that the Xbox Series X / S and Xbox One controllers are 'rarely' out of stock. On the other hand, it is difficult to find a new Xbox One main unit, and GameStop says that the new one is out of stock.

Kotaku has contacted Sony and Microsoft about the PS4 and Xbox One out of stock, but hasn't received a response at the time of writing the article. In addition, Kotaku pointed out that the Xbox One's inventory shortage 'is likely simply due to the reduction in production of the previous generation.'

On the other hand, the Nintendo Switch, which was widely criticized for lack of stock at the beginning of the release, can be confirmed in stock at many stores at the time of article creation, and in October 2021, a new model Nintendo Switch (organic EL model) appeared. More Nintendo Switches should be available in stores.


in Game, Posted by logu_ii