Again, the new model of PS3 is coming soon or unique movement to the number of arrivals in the game shop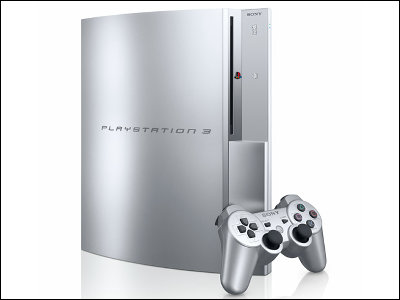 Previously at GIGAZINENew PS 3 will be released overseasAnd as if to support itThe current model is fallingAlthough I told you that it is starting to show a unique movement also in the arrival at the game shop.

Also, Sony said that he had done the same thing before announcing new hardware in the past.

Details are as follows.
Since the number of shipments of the main body is decreasing, I wonder if there is movement soon | It is more than a game shop's shop Prinny dropped edition

According to the blog written by the shop clerk of this game shop, the number of shipments of PS 3 is decreasing drastically now. And considering the examples so far, Sony said that it gradually decreased the number of shipments before the new model was announced, and later introduced a new model.

Also, when price cuts are to be made, it is likely that it will be selling until the sell out, only the inventory of the currently sold 40 GB model will be cut down like the case of the 60 GB model or the 20 GB model when the 40 GB model was announced is.

Sony already already on September 2We announced to release "PSP-3000" equipped with the highest class liquid crystal for the holiday shopping seasonBut if some announcement on PS 3 will be held in the near future, will it still be done at "Tokyo Game Show 2008"?