PS3's 40 GB model is drastically lowering, whether the new model is coming up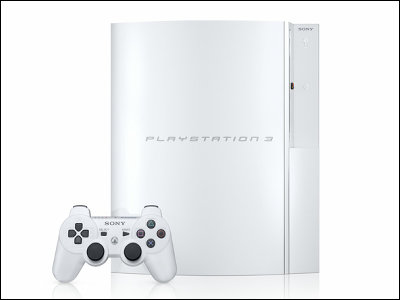 Previously at GIGAZINEIt is highly probable that PS3 of 80GB model will be on sale in Japan shortlyWe reported that, as if to support it, the price reduction sale of the 40 GB model started on the mail order site.

Since the selling price has declined in recent days, it may be that we are adjusting the inventory of the 40 GB model towards the appearance of the new model.

Details are as follows.
Price .com - SONY Playstation 3 HDD 40GB Ceramic · White (CECHH00 CW) Price comparison

Major price comparison site "Price .com, The ceramic white model of PS3 which is usually sold at 39,800 yen has fallen by about 5000 yen, as of 23:40 on 29th August, to 30,755 yen.

The price fluctuation graph looks something like this. I have fallen at a stretch in the last few days, is that the official announcement is close?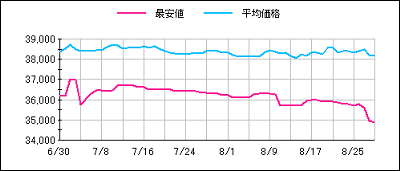 Also,Clear BlackYaSatin · silverAlso show similar price movements.

Although it is an 80 GB model that is supposed to appear at the same price as the 40 GB model, since the main specification is almost the same as the 40 GB model, purchase a 40 GB model sold with a price cut and replace it with a large capacity HDD It might be good.