Is not it Takamine's flower anymore? 32 GB SDHC memory card dropped down at a stroke to half price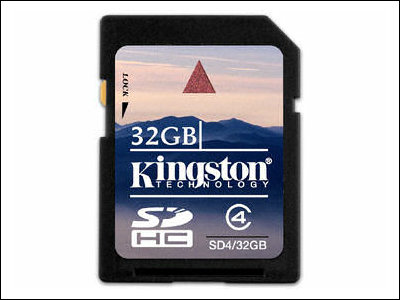 Last week at GIGAZINE16 GB SDHC memory card finally divided 3000 yenI told you that 32 GB SDHC memory card has also begun to drop sharply.

It is half price compared with one month ago and there is a feeling that it finally approached the price where hand reaches.

Details are as follows.
Price .com - Kingston SD 4 / 32GB (32GB) Compare Prices

Major price comparison site "Price .com"As of November 8, 1:30, 32 GB SDHC memory cards are sold at 16,800 yen.

The price fluctuation graph looks something like this. Initially it was 30,000 yen stronger, it was half price in one month.



Although it can not deny the feeling that it is too expensive compared with the 16 GB model, if it falls with this condition it may not be a long day to cut off 10,000 yen.