Finally start stock disposal of the PS3 40GB model, at a bargain price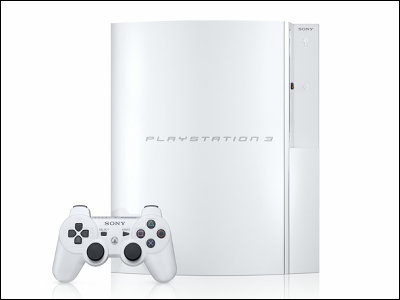 The other day at GIGAZINEA new PS3 with 80 GB of HDD will appear on 30th OctoberWe have informed you that the 40 GB model has been open price from October 10 (Friday).

And in response to this, it seems that some stores selling at disposal prices finally came out. Depending on the price it may be aim.

Details are as follows.
Price .com - SONY Playstation 3 HDD 40GB Ceramic · White (CECHH00 CW) Price comparison

Major price comparison site "Price .com"It seems that the ceramic white model of PS3 which is usually sold at 39,800 yen was sold at 33,600 yen from 20:08 on October 9, according to.

The price fluctuation graph looks something like this. It fell at a stretch.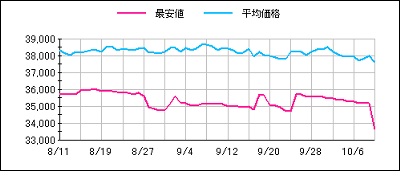 Not yetClear BlackYaSatin · silverThere seems to be no change in the price, but it may be that prices are falling by October 30 when new models are released.

In addition, although the 40GB model is the new 80GB model which appears at the same price as the original sales price of 39,800 yen, the vibration controller "DUALSHOCK 3" and "Gran Turismo 5 Prologue Spec III" sold separately are enclosed and low power consumption As it is said to be, it may not be as hesitant whether to give priority to price.