The price competition of the Wii body which went down has intensified, and it is more affordable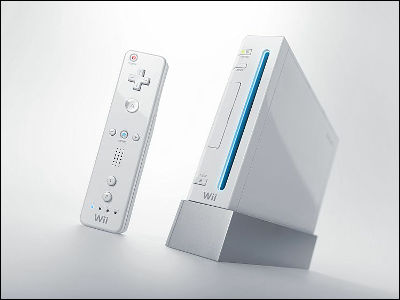 Nintendo lowered the stationary game machine "Wii" from 25,000 yen to 20,000 yen from 1st October (Thursday), but it became clear that the price reduction competition of the Wii price reduction has intensified .

It has fallen by more than 3000 yen in 2 weeks after being released,New PS 3 showed big price movementsAlthough it is not so, it is likely to be able to purchase at a low price if it goes well.

Details are as below.
Price .com - Nintendo Wii [WEE] (Wii remote control jacket included) Price comparison

Major price comparison site "Price .com"As of 0 4:00 on October 4, Nintendo's stationary game console" Wii "is sold at 17,880 yen.

The price fluctuation graph looks something like this. You can see that Nintendo's price declined from 25,000 yen to 20000 yen at a stretch on September 24 when officially announced.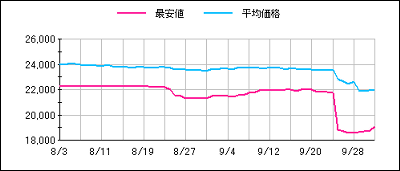 IncidentallyPrice change historyAccording to the fact that it was sold at 19,774 yen which is the lowest price only for 57 minutes from 22: 33 on September 28, it seems that we can keep an eye on the trend of the price from now on.
in Game, Posted by darkhorse_log