PS3 price cut officially announced, even the emergence of the 80GB model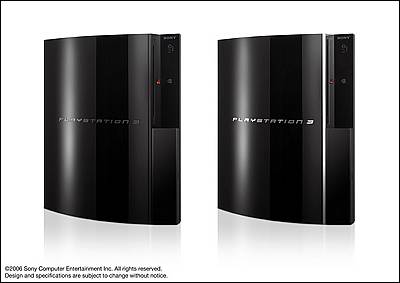 BeforeIt is almost definite that PS 3 will be sold with price cutsAlthough I introduced the story in GIGAZINE today, a new model which increased the HDD to 80 GB was announced at the same time as officially PS3 price reduction was announced today.

However, this is a story in America.

Details are as follows.
(PDF file)80 GB HDD with large capacity "PlayStation 3" (PS 3)
North America will be released with a suggested retail price of $ 599
The suggested retail price of PS3 with 60GBHDD changed to $ 499

According to this release, PS3 with 80GB HDD installed in the USA and racing game "MotorStorm"It is said that the set will be released for 599 dollars (about 74,000 yen) from August.

And the current 60 GB model PS 3 has dropped to 499 dollars (about 61 thousand yen) today. In other wordsDiscontinued 20GB modelIs it that it goes down to?

Announcement on prices in the Japanese market is awaited.
in Game, Posted by darkhorse_log