Sony may also issue a PS3 equipped with vibration controllers and 160GB HDD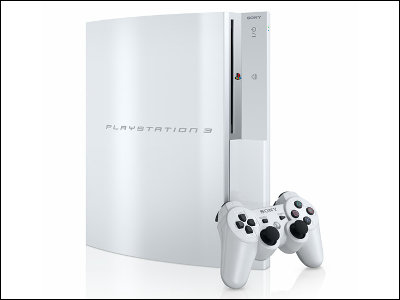 It seems that Sony may release a vibration-compatible wireless controller "DUALSHOCK 3" which is now sold separately and PS 3 with HDD of about 160 GB.

Microsoft installed 120 GB HDD etc.Xbox 360 EliteConsidering that we are releasing ", it may be a possible story.

Details are as below.
Mole: 80GB PS3 dead, 120-160GB with Dual Shock 3 incoming

According to this article, the 80GB model of the old PS3 and the new PS3 of the 40GB model are now on sale in the US, but the 80GB model is gradually disappearing from the market. At the same time, the 40 GB model that bundled the Blu - ray disc of the movie "Spider - Man 3" also disappears.

And in the price range where old-style 80GB models were sold in the future, it is said that models with 120 to 160 GB of HDD mounted newly and a model enclosing vibration-resistant wireless controller "DUALSHOCK 3" may appear.

Currently in Japan,Domestic shipment of the first PS 3 (20 GB, 60 GB model) compatible with PS 2 has been completed and it will be integrated into a new PS 3 which is not compatibleAlthough it is decided, if such a model is released in the United States, will it be possible to be released in Japan?