I tried using a check application that can check whether 'Windows 11' can be installed on the PC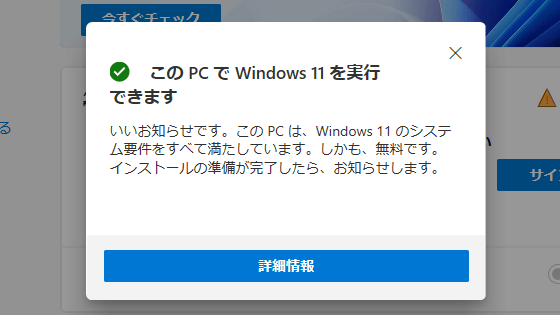 Microsoft
announced 'Windows 11' with new features and new UI
. It will be released in late 2021 and can be upgraded for free on any PC that meets the system requirements. Microsoft has a check app, and it is easy to check whether it meets the specifications, so I actually tried the app.
Upgrade to New Windows 11 OS | Microsoft
https://www.microsoft.com/en-us/windows/windows-11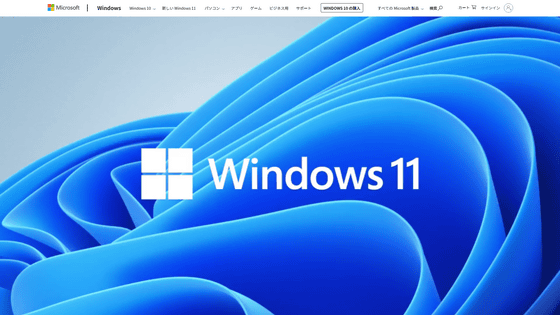 Open Microsoft's
Windows 11
page and scroll down to the heading 'Towards the Release'. Below that, there is an item called 'Compatibility Check' with different colors, so click 'Download App'.



Download is a 13.5MB file called 'WindowsPCHealthCheckSetup.msi'. Click Save File to save the file to a convenient location, such as your download folder or desktop.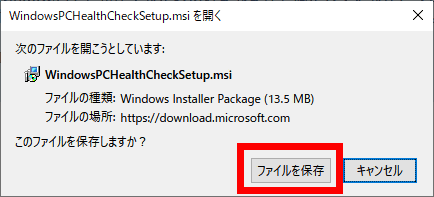 Double-click the downloaded 'WindowsPCHealthCheckSetup.msi' to start it.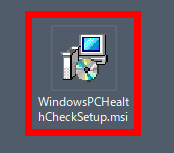 Check 'I accept the license agreement' and click 'Install'.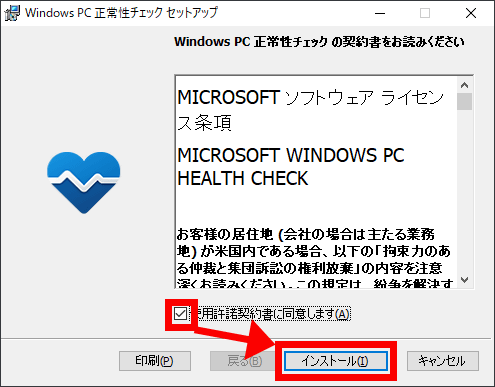 Click 'Finish'.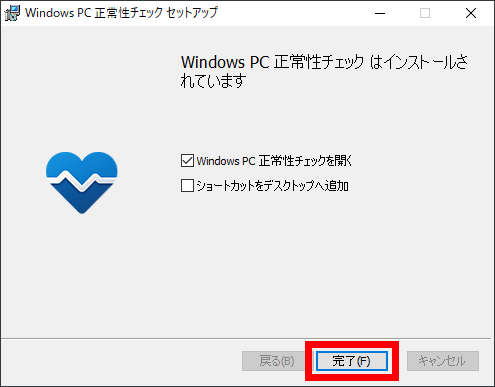 The software will start, so click 'Check Now'.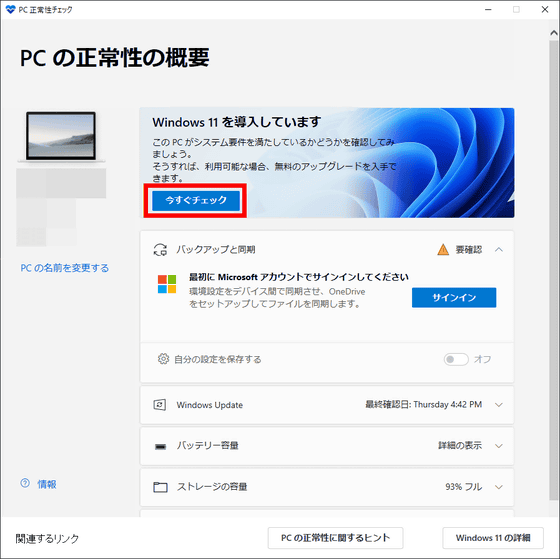 I thought it would take a long time to check, and in an instant, the dialog 'I can run Windows 11 on this PC' was displayed. If you click 'Detailed information' ...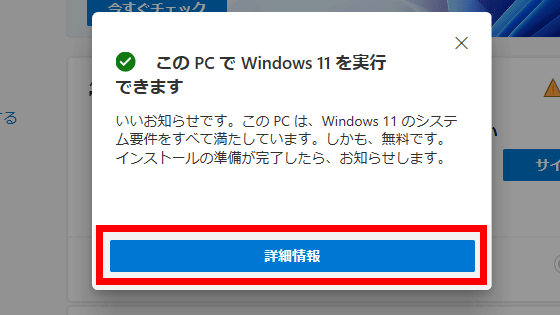 The Windows 11 page opened in a new tab of the browser, and a message stating that Windows 11 can be executed was displayed in the 'Compatibility check' item part that was clicked when downloading the check app.




By the way, if it doesn't work, 'Windows 11 cannot be run on this PC' is displayed.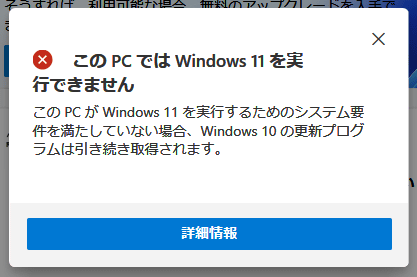 Detailed information is also this street.




The scan content of the check app is used only for this app and will not be saved.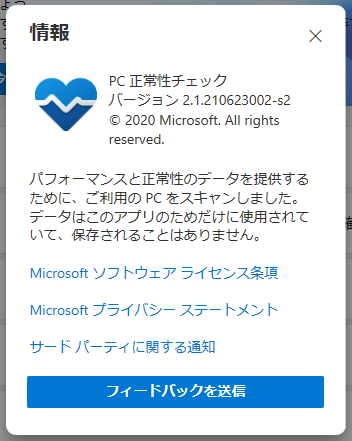 The minimum requirements for a system that can use 'Windows 11' are the following six points.

Processor: 64-bit compatible processor or SoC with 2 cores or more at 1 GHz or higher
Memory: 4GB
Storage: 64GB or more storage device
Graphics card: DirectX 12 compatible graphics / WDDM 2.x
Display: 9 inches or larger, HD resolution (720p)
Internet connection: Windows 11 Home Edition setup requires a Microsoft account and an internet connection

In addition, 'Specific hardware is required depending on the function'.

Windows 11 Specifications-Microsoft

https://www.microsoft.com/en-us/windows/windows-11-specifications
According to the FAQ, you can revert to Windows 10 while preserving your files and data for 10 days after upgrading to Windows 11. A clean install is required to revert to Windows 10 after 10 days.
・ Addition
In addition, 'running the latest version of Windows 10' is also mentioned as a condition, but rather it is required to be
Trusted Platform Module (TPM)
2.0. If 'The PC I bought recently meets the specifications sufficiently, but it is judged that it is not subject to the Windows 11 free update', meet the minimum hardware requirement 'TPM is version 2.0 or higher' It may not be.
Windows 11 TPM requirement is confusing everyone — what you need to know | Laptop Mag
https://www.laptopmag.com/news/windows-11-system-requirements-how-to-check-if-your-laptop-can-run-windows-11
if Microsoft's Windows 11 upgrade checker is telling you that your PC isn't supported, check your BIOS. You'll need a TPM 2.0 chip and to have Secure Boot enabled in the BIOS pic.twitter.com/fL3s0nTCEJ

— Tom Warren (@tomwarren) June 24, 2021


TPM is a security function required for 'BitLocker ', which is a storage encryption function of Windows, and is executed by a dedicated chip mounted on the motherboard or a CPU. Since BitLocker is rarely used outside of business, it is often disabled in the BIOS on home PCs and gaming PCs. It is also possible that the BIOS update has not been applied and the TPM is not 2.0. If the motherboard does not have a chip, it will be processed by the CPU, but AMD and Intel may not support TPM execution depending on the CPU generation.

If you don't know why you're diagnosed as not eligible for the free update for Windows 11, check to see if your TPM is enabled and your version is 2.0 or higher. To check the TPM, press the Windows key and type 'tpm.msc' to run tpm.msc as an administrator.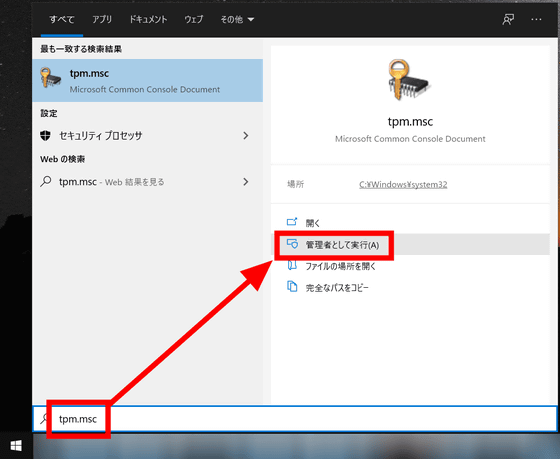 If TPM is enabled, you can check the TPM version like this. If TPM is not enabled, or if the CPU does not support TPM execution, the TPM status information will not be displayed.