How did 'iOS', known as the iPhone OS, evolve?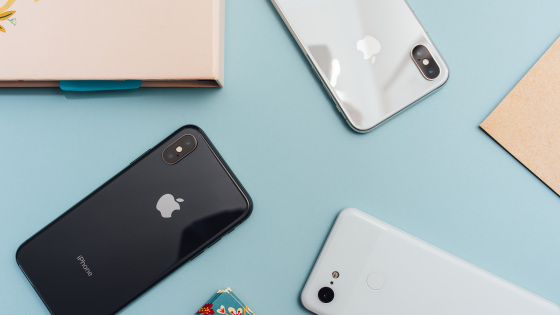 On June 8, 2021, Apple's developer event '
WWDC 2021
' announced the latest OS '
iOS 15' for the iPhone.
Fourteen years have passed since the release of the first iPhone, and smartphones including the iPhone have evolved into something that is indispensable to our lives, but what exactly has evolved in the past iOS updates? , IT media
Tech Xplore
summarizes.
From iPhone OS 1 to iOS 15: A history of the system that powers your Apple smartphone
https://techxplore.com/news/2021-06-iphone-os-ios-history-powers.html
◆ iPhone OS 1 : Released on June 29, 2007
The first iPhone that was officially announced
on January 9, 2007 and released in the United States on June 29, 2007. The name of the OS installed in the original iPhone was 'iPhone OS' instead of iOS. iPhone OS 1 does not currently have an 'App Store' that is indispensable for downloading apps, and has basic functions such as Safari, SMS, phone, and camera, as well as apps for playing music like the iPod and YouTube apps. It was installed. Regarding the first iPhone, there is an anecdote that 'Apple CEO Steve Jobs secretly showed Barack Obama the first iPhone before it was released.'
Who did Jobs show the first pre-launch iPhone? --GIGAZINE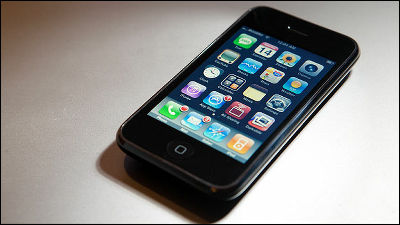 ◆ iPhone OS 2.0: Released on July 11, 2008
With the introduction of the App Store, you can now download flashlights and 'apps that make a flatulence sound'. When the App Store was released, more than 500 apps were available for download, including
Facebook and Myspace.
Other features include contact search, bulk email deletion, and parental controls.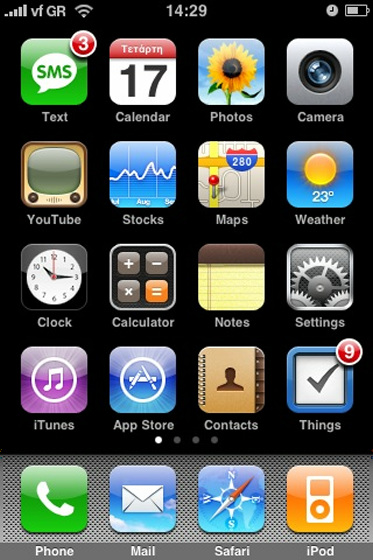 by
Nikos Maounis
◆ iOS 3.0: Released on June 17, 2009
This update adds support for MMS
, which allows users to send images in addition to text messages, and features such as cut, copy, and paste. In addition, keyboard input can now be performed with the terminal turned sideways.

by
Wikimedia Foundation
◆ iOS 4: Released on June 21, 2010
Multitasking is now supported, keeping apps in the background and allowing you to switch between apps quickly. In addition, iOS 4 is the first to implement a folder function that groups apps on the home screen and a function that allows you to set the photos you have taken or captured as wallpaper for the home screen and lock screen.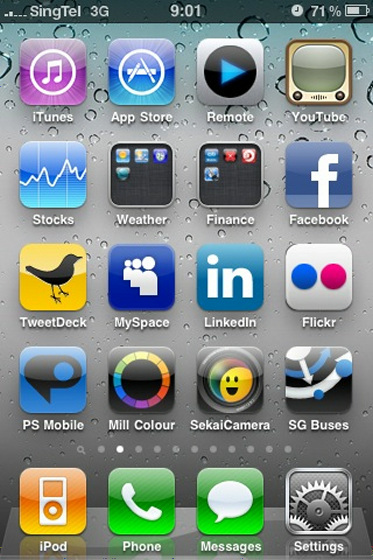 by chinnian

◆ iOS 5: Released on October 12, 2011
iCloud first appeared, and it also introduced a notification center to manage notifications, iMessage, and Siri.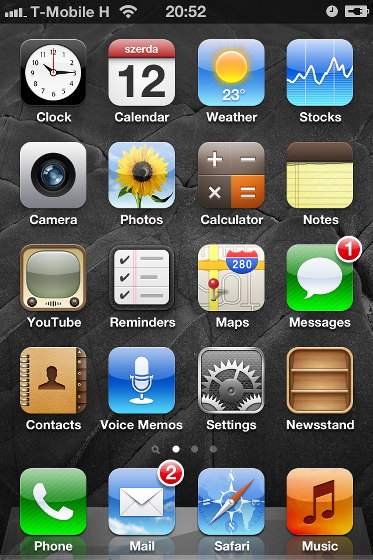 by
HUP.hu
◆ iOS 6 : Released on September 19, 2012
This update introduces Apple's map app. Introducing 'Passbook,' an app that integrates Facebook into contacts and calendars, collects loyalty cards and tickets, and later migrates to Apple Wallet.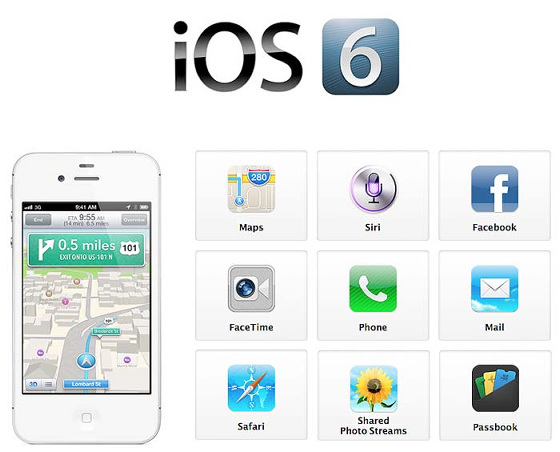 by
Photo Giddy
◆ iOS 7 : Released on September 18, 2013
The flat design was adopted for the first time in iOS 7, and the overall impression of the UI changed completely. In terms of functionality, various updates have been made, such as the appearance of AirDrop and iTunes radio, and the appearance of 'Moment' that allows you to search for photos and videos by the time and place of shooting in the photo app. However, there were also major problems such as 'the battery drains quickly' and 'cannot connect to Wi-Fi or Bluetooth', which became a hot topic.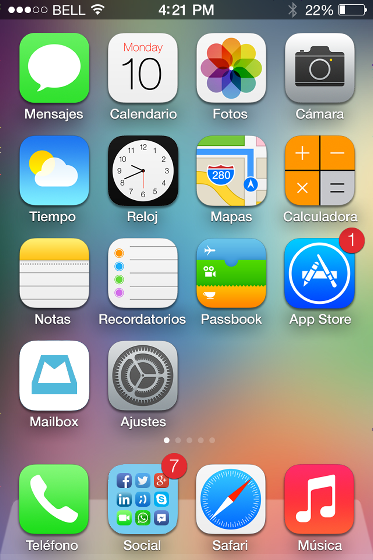 by
Ibon Corada Fernández
◆ iOS 8 : Released on September 17, 2014
Called 'the biggest release since the App Store was released,' it introduced major features such as iCloud Photo Library, iMessage audio and photo sharing, and keyboard predictive conversion.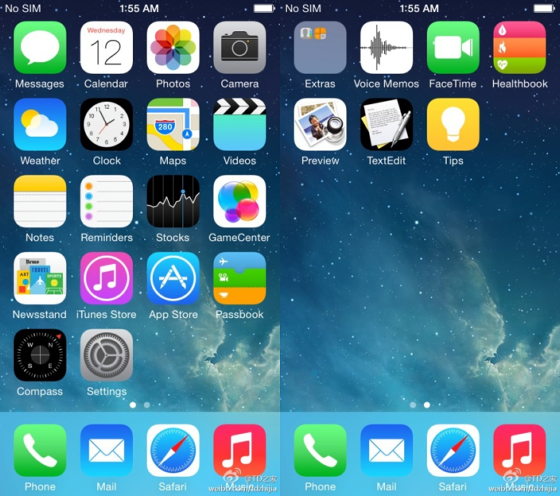 by
The Theory
◆ iOS 9 : Released on September 16, 2015
The memo app has been significantly upgraded to allow you to sketch in your notes, create checklists, and more. A transfer guidance function has been added to the map app, and battery optimization and low power mode are newly introduced in iOS 9.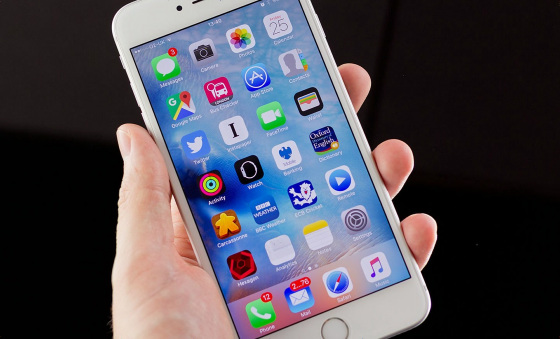 by
Teudi Com
◆ iOS 10 : Released on September 13, 2016
Added an animation to iMessage to celebrate the birthday of flying balloons. Siri supports third-party apps, and home apps have also been introduced to control smart homes.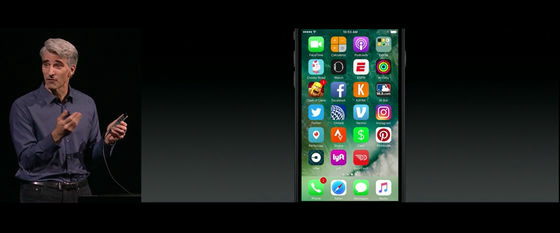 ◆ iOS 11 : Released on September 19, 2017
The App Store has undergone a major overhaul, and AR apps are now available for download. The screen recording function was added to iOS 11.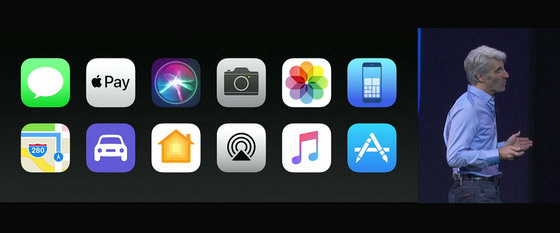 ◆ iOS 12 : Released on September 17, 2018
A screen time function has been added, and it is now possible to display the time spent on the iPhone. Notifications have also been streamlined so that multiple notifications from the same app can now be combined.


by Michael Sheehan

◆ iOS 13 : Released on September 19, 2019
In addition to the introduction of dark mode, 3D position display on the map and a number of photo editing tools have been added.



◆ iOS 14 : Released on September 16, 2020
It is now possible to freely place the app widget on the home screen. In addition, the introduction of the picture-in-picture function and payment with App Clip are now possible.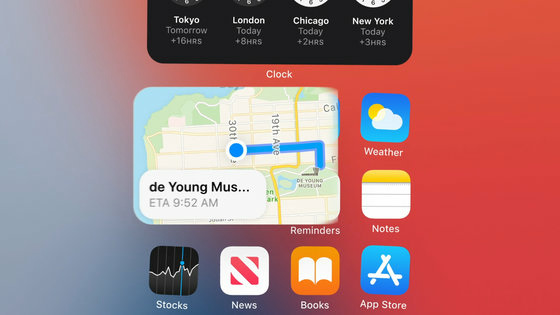 The features that will be added to the latest iOS 15 are summarized in the following article.

The latest OS for iPhone 'iOS 15' has been announced, and there are many functions that emphasize remote connection with people, such as enhanced content sharing methods --GIGAZINE