Apple announces discontinuation of iPod Touch, curtain on 21-year history of 'iPod'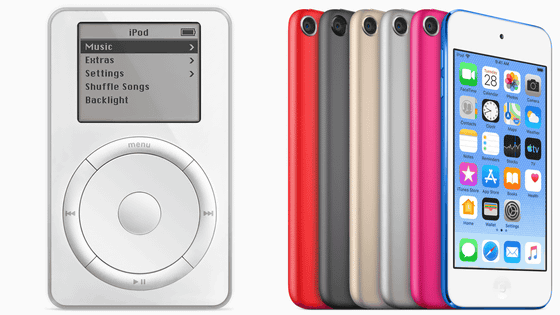 Apple has announced that the iPod Touch digital audio player will be discontinued as soon as it is out of stock. The history of the iPod, which has lasted more than 20 years, is finally over.

The music lives on --Apple

https://www.apple.com/newsroom/2022/05/the-music-lives-on/
RIP iPod 2001-2022: The complete history | Macworld
https://www.macworld.com/article/546753/ipod-timeline-nano-mini-shuffle-touch.html
The first iPod was released on October 23, 2001 for 47,800 yen, excluding tax. The original iPod was equipped with a 5GB HDD, was able to play about 1000 songs for up to 10 hours, and was operated with four buttons and a scroll wheel. The iPod has evolved over the generations, and the HDD-equipped iPod has been named 'iPod Classic.'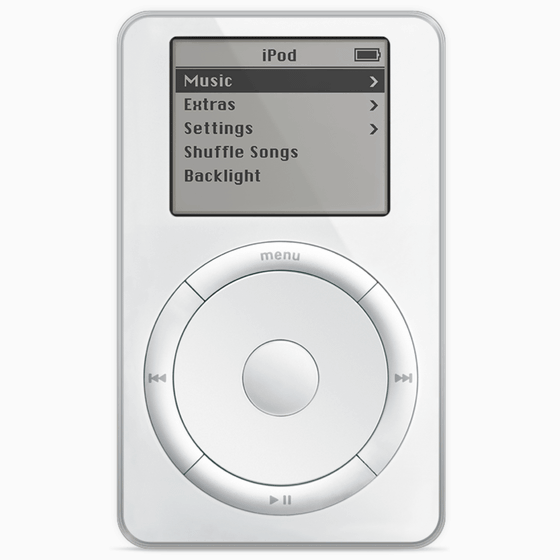 On February 20, 2004, a smaller iPod mini with a microdrive instead of an HDD was introduced. The price is 26,800 yen for the first generation and 27,800 yen for the second generation. The storage capacity is 4GB for the 1st generation and 4GB and 6GB for the 2nd generation. In the United States, it was inundated with popularity from the beginning, and due to a shortage of goods, sales in Japan were delayed by three months.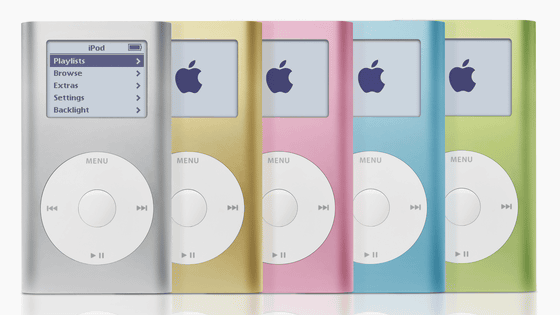 The smaller and thinner iPod nano was introduced on September 7, 2005. Steve Jobs surprised the world by taking it out of the coin pocket of his trousers and appealing its small size at the recital.


steve jobs ipod nano 2005 --YouTube
In addition to adopting flash memory for storage, iPod nano was equipped with a color LCD screen, and I was able to see the album artwork. The following image is the 2nd generation, and 3 types of capacity of 2GB, 4GB, 8GB were prepared.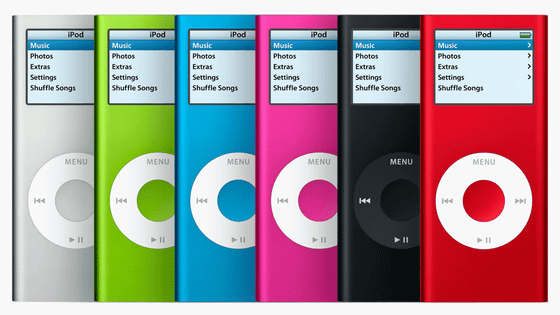 And the following is the 7th generation iPod nano that appeared in 2012. The capacity is 16GB and the maximum price is 17,800 yen. Equipped with a multi-touch display like the iPod Touch, you can also play videos and browse photos. The connector is also Lightning instead of
30 pins
.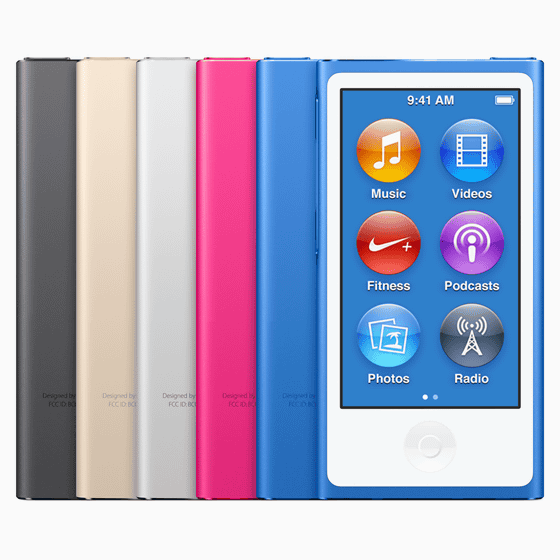 The iPod shuffle is designed to be even smaller by removing the screen from the iPod and installing a flash memory. The first iPod shuffle, which appeared on January 11, 2005, had a capacity of only 512MB / 1GB. The image below is the 4th generation iPod shuffle that first appeared in 2010, it was a digital audio player that can be purchased at a very low price with a capacity of 2 GB and a price of only 5800 yen (4200 yen at the time of release).




And on September 22, 2007, the iPod Touch appeared as a model that eliminated the phone and SMS functions from the original iPhone. Like the iPhone, it uses a multi-touch panel, allowing you to browse the web in addition to playing music, images, and videos. The price was 34,000 yen for the 8GB model and 46,000 yen for the 16GB model.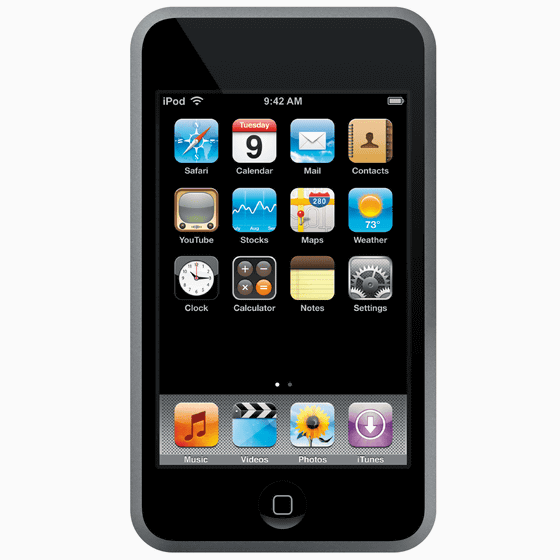 As the iPhone evolved, so did the iPod Touch. The final generation, the 7th Generation iPod Touch, was launched on May 28, 2019. It has a capacity of 32GB, 128GB, 256GB, and is equipped with an A10 Fusion chip and 2GB of RAM.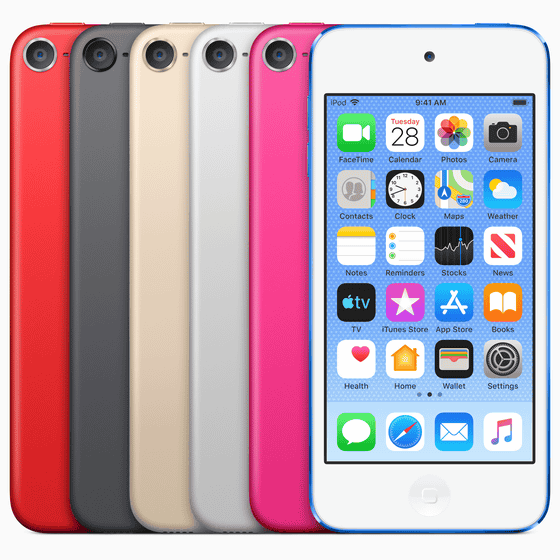 'Music has always been part of Apple's core, and the iPod has had a huge impact on the music industry, reaching hundreds of millions of people,' said Greg Joswiack, Apple's Senior Vice President of Worldwide Marketing. Bringing Music. Today, the spirit of the iPod is alive. Every Apple product, from iPhone to Apple Watch, HomePod mini, Mac, iPad, and Apple TV, integrates a great music experience with Apple. Music supports spatial audio and offers industry-leading sound quality. There is no better way to enjoy, discover, and experience music. '