'Pure gold Wii made for Queen Elizabeth' appears at auction for 33 million yen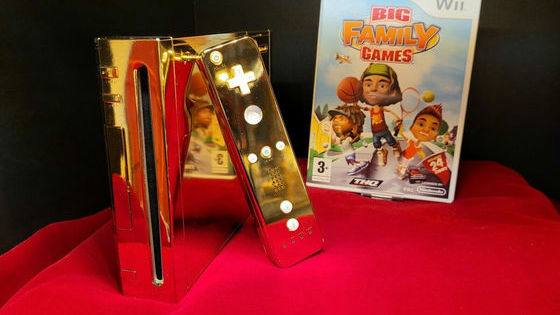 British
Queen Elizabeth II
solid gold of the Wii, which was made in order to presented to is, has been exhibited in the Internet auction. The selling price is an amazing $ 300,000 (about 33 million yen).
CV | The 24K gold plated Wii made for Queen Elisabeth II is for Sale!
https://consolevariations.com/blog/the-24-karat-queens-golden-wii-is-for-sale
A Golden Wii Made For Queen Elizabeth II Is Now For Sale
https://kotaku.com/a-golden-wii-made-for-queen-elizabeth-ii-is-now-for-sal-1846777107
In 2009, as part of the promotion of the Wii title '
Big Family Games,
' THQ
, the publisher of the title, created a pure gold Wii and presented it to Queen Elizabeth II.
It seems that Elizabeth II did not receive the pure gold Wii, and finally the golden Wii runs the game console database site '
Consolevariations.com
', and it is in the hands of Donny Fillerup who is also a game collector himself. I will cross.
Fillerup is listing this pure gold Wii on eBay, an auction site, to 'take the first step in a new life.' The selling price is $ 300,000.
24 Karat Golden Nintendo Wii that was made for Queen Elizabeth the 2nd | eBay
https://www.ebay.com/itm/164836881855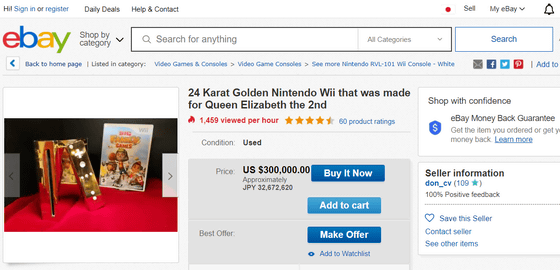 This is a pure gold Wii.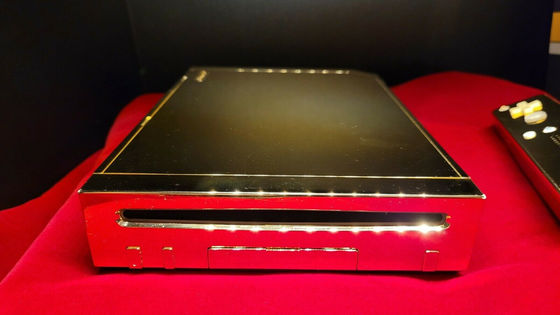 The golden 'Nintendo' logo.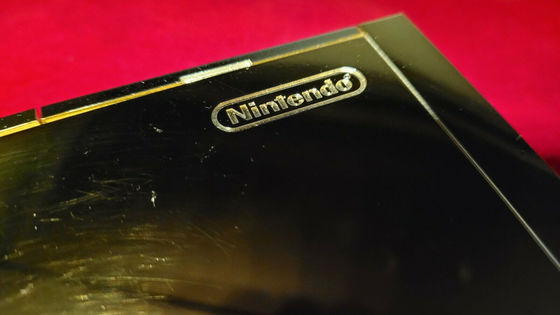 The power button and reset button are also golden.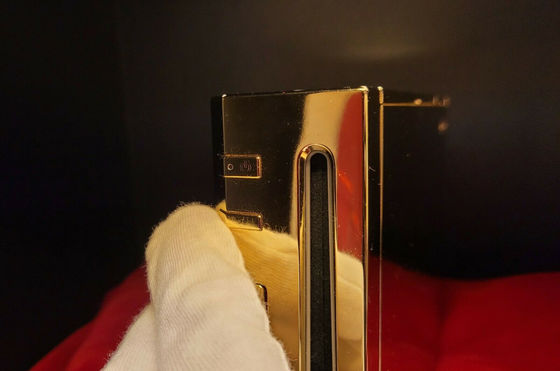 The bottom looks like this, it looks like a beautiful item, but you can see that the season has entered because the label attached to the main body is lightly printed. In the remarks column regarding the item status of eBay, it is written that 'There are traces of the red cloth used by THQ for the exhibition on the bottom part, but this can be said to be the nostalgic part of this game machine.' .. Although some wear is seen, it seems that there is no problem in using it as a game machine.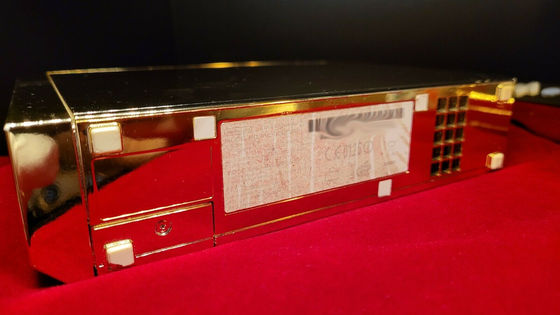 Looking at the Wii remote controller alone, it looks like this. Is it heavy because it is made of pure gold?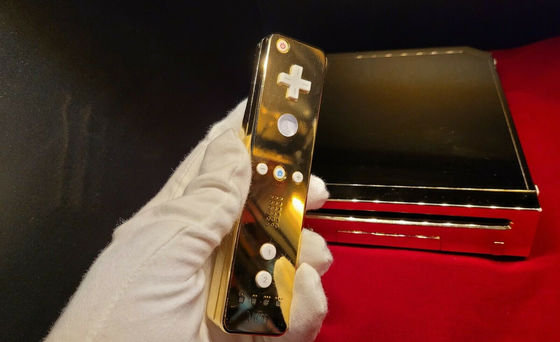 The back is also pure gold.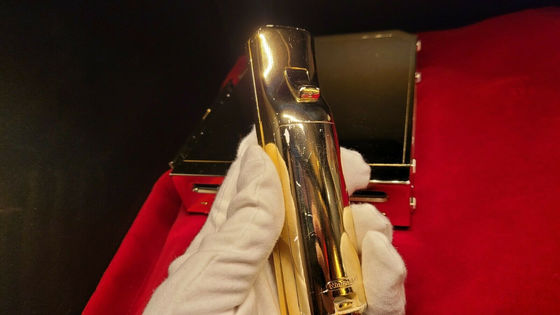 The seller, Fillerup, said he has documents and emails proving that this pure gold Wii is genuine. In addition, Consolevariations.com will independently issue another certification that proves the authenticity of the pure gold Wii from its serial number and signature. All of these 'documents showing that the pure gold Wii is genuine' will be sent to the winning bidder. It seems that the user name of the pure gold Wii is not 'Elizabeth II' which was supposed to be the destination, but 'THQ' of the creator.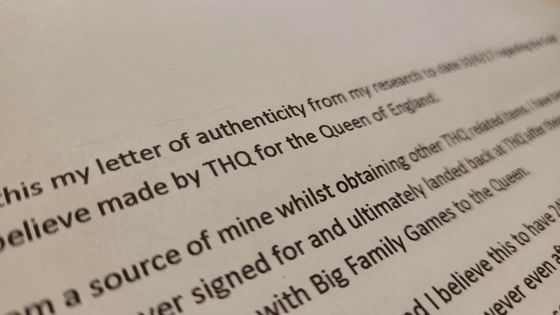 For Wii made of pure gold, a separate shipping fee will be required when making a successful bid.


in Game, Posted by logu_ii