A phantom game machine `` Nintendo PlayStation '' that Nintendo and Sony collaborated will be exhibited at the auction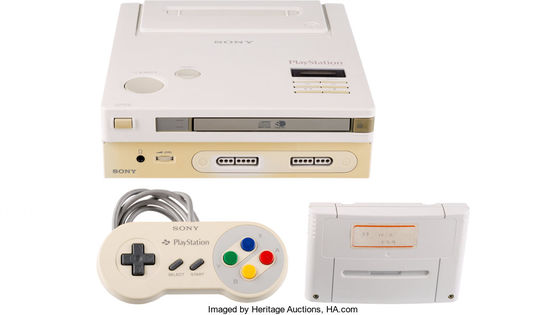 Nintendo and Sony are different competitors that develop different game machines, but in the consumer game industry, in 1991, the two companies jointly developed one game machine. A phantom game machine born from such a collaboration between Nintendo and Sony is '
Nintendo PlayStation
', and a super rare game machine of mania will be put up for auction in February 2020.
'Nintendo Play Station' Prototype Will Be Auctioned Off In February
https://kotaku.com/nintendo-play-station-prototype-will-be-auctioned-off-i-1840485537
The Nintendo PlayStation, a game machine jointly developed by Nintendo and Sony, was announced as a prototype at the consumer electronics trade fair CES held in Chicago in 1991. However, although the detailed reason is unknown, Nintendo PlayStation did not appear in the world because Nintendo canceled the contract with Sony. However, Sony improved the Nintendo PlayStation, which had reached the prototype stage after Nintendo's contract cancellation, and entered the home video game machine market as "PlayStation". Not to mention the great success after that.
The actual photos of Nintendo PlayStation are summarized in the following article.
A phantom game machine `` Nintendo PlayStation '' jointly developed by Nintendo and Sony-gigazine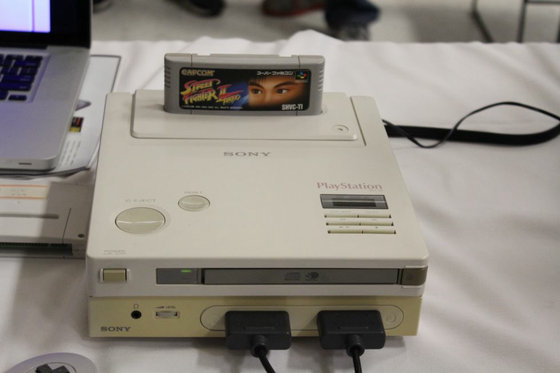 It was revealed that such Nintendo PlayStation will be auctioned in February 2020 at
Heritage Auctions
, the world's largest auction house. The owner of Nintendo PlayStation has refused to negotiate purchase of 1 million dollars (about 110 million yen) in the past, but there is no plan to set a minimum winning bid etc. in the auction.
Nintendo PlayStation will be exhibited by Terry Diebold. In 2009, he bought a Nintendo PlayStation that had been exhibited at an auction for destruction by former Sony executives without knowing its rarity. Six years later, in 2015, Mr. Diebolt's son discovered the Nintendo PlayStation wearing dust in the attic of the house. With the release of Nintendo PlayStation photos on the Internet, my son's existence becomes widely known. Since then, Mr. Diebold has gone through many retro game related events with Nintendo PlayStation and has raised the reputation of Nintendo PlayStation.
Mr. Diebold told Kotaku, an overseas game media, "I ca n't keep losing money. I 've been doing a lot of work with Nintendo PlayStation, 'I couldn't do anything. I paid for all my travels on my own.' In other words, it is said that the purpose of exhibiting at Nintendo PlayStation at various game events is to collect the expense that was covered in the auction.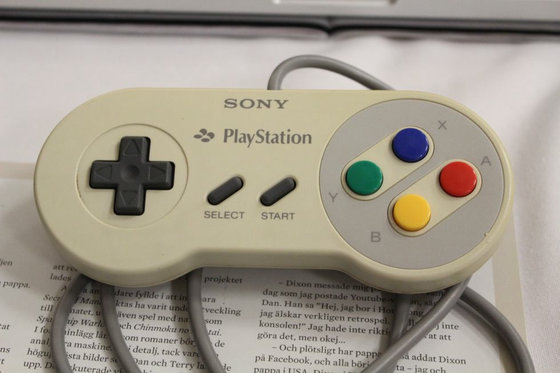 Heritage Auctions started a video game-related auction in January 2019. In February 2019, the unopened 'Super Mario Bros.' was awarded at over 11 million yen at the auction . In addition, the dedicated page of Nintendo PlayStation that Mr. Diebold exhibited on Heritage Auctions is as follows. Bidding will be available from February 27, 2020.

Nintendo Play Station Prototype-Sony and Nintendo c. 1990s. At | LotID # 87001 | Heritage Auctions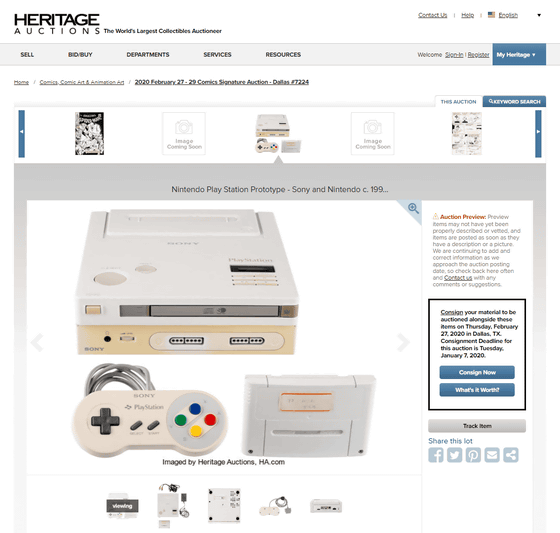 Mr. Diebold said, "I refused an offer of 1.2 million dollars (about 130 million yen) from a Norwegian person," and seems to be expecting a higher price than this offer. Mr. Dieboldt says that the winning bid will be split between Mr. Diebold and his son, and if the outstanding debt is liquidated, 'almost nothing will remain'.

As mentioned above, there is no minimum price for Nintendo PlayStation auctions at Heritage Auctions. Valarie McLeckie, who serves as the director of the relevant video game in Heritage Auctions is, 'If a particular item, because there is never been sold at public auction in the past, which for the prediction or be successful in any degree of price not tell I just want you to tell me if it 's valuable, "he says.