I tried 'Keema Curry Oyakodon' which you can enjoy Keema curry that goes well with Oyakodon with Japanese seasoning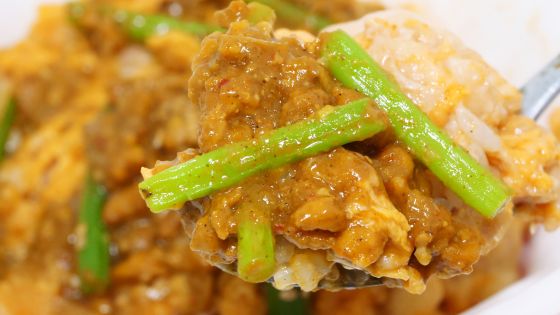 'Keema Curry Oyakodon ', which is a combination of spicy keema curry and garlic buds, has been released in Nakau since April 13, 2021. I was wondering what the taste would be like when the Japanese-style and gentle oyakodon and the keema curry with the image of spices were combined, so I actually tried it and checked the taste.

<< Notice >> Spicy becomes a habit! Nakau's original 'Keema Curry Oyakodon' is now on sale | Notice | Donburi and Kyoto-style Udon Nakau

https://www.nakau.co.jp/jp/news/764
/
New product showdown released today ⚡️
\

Which one do you want to eat ❓

It is irresistible for chicken lovers ✨
[ #Chicken grated udon ] ⇒ ????

Oyakodon has evolved ????
[ #Keema curry oyakodon] ⇒❤️ #Nakau # Nakau's new product #Duel day pic.twitter.com/wPFJA7DAiE

— Nakau [Official] (@nakau_info) April 13, 2021


Inside the store, the keema curry oyakodon that you are looking for is appealing.



This time, I bought a keema curry oyakodon and brought it home.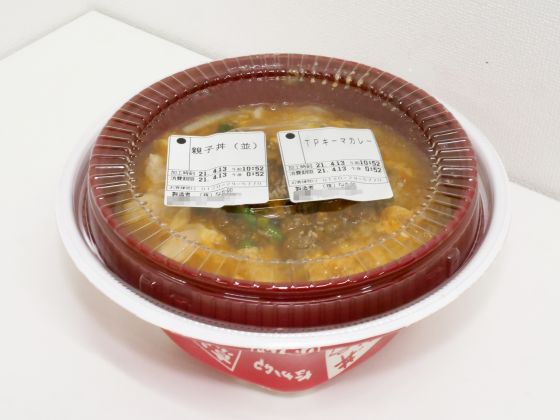 Keema curry oyakodon contains plenty of chicken.



It also contains minced chicken keema curry and garlic sprouts. Keema curry was topped with sesame seeds.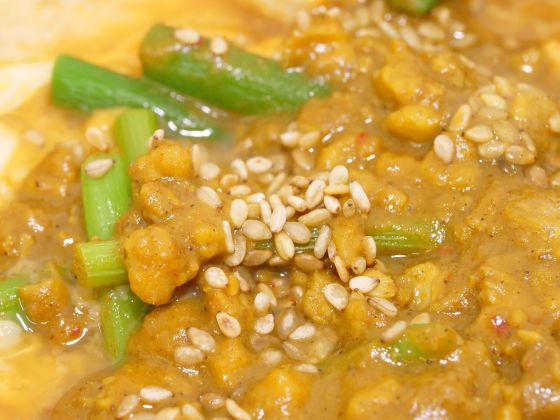 The keema curry oyakodon for take-out has two layers of rice and ingredients, so transfer the ingredients onto the rice before eating.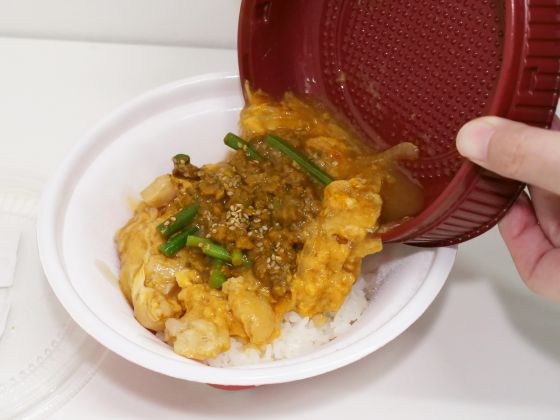 When you move the ingredients onto the rice, it looks like this.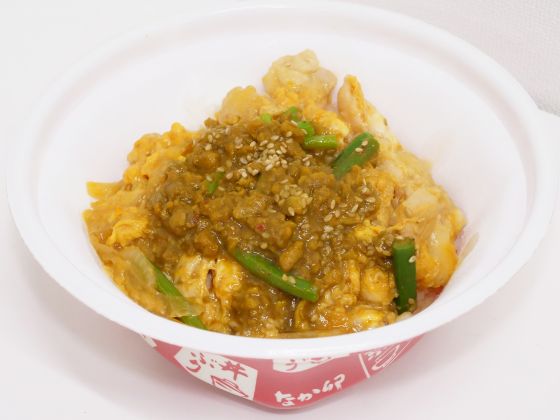 When you actually eat it, you can feel the scent of spices from the keema curry, but at the same time, the flavor of dried bonito and sesame is added, and it goes well with Oyakodon. The spicy spiciness of keema curry was only an accent, and even people who were not good at spiciness could eat it without any problems. The egg and dashi stock of Oyakodon is sweet, and when combined with keema curry, the overall taste is sweet and spicy. Also, the crispy texture of the garlic sprouts is a nice accent in the texture, so I was able to eat until the end without getting tired.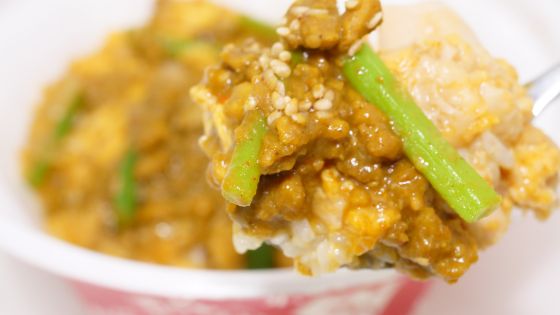 Keema curry oyakodon contains big chicken, so you can feel the main taste of oyakodon rather than keema curry. Therefore, it is recommended when you feel like 'I want to eat a slightly different oyakodon'.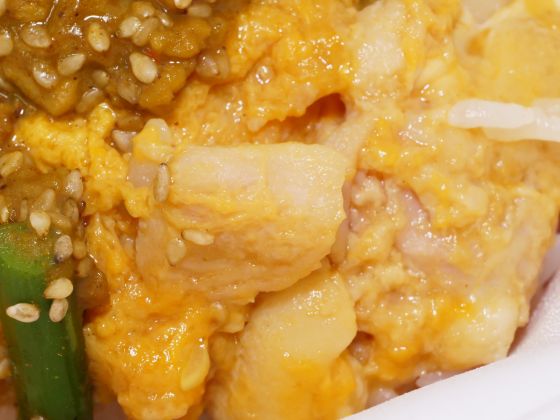 Keema curry oyakodon is 590 yen including tax for regular serving and 660 yen for large serving, and has appeared in Nakau since April 13, 2021 except for some stores.