Voice SNS 'Clubhouse' now has a 'money' function for creators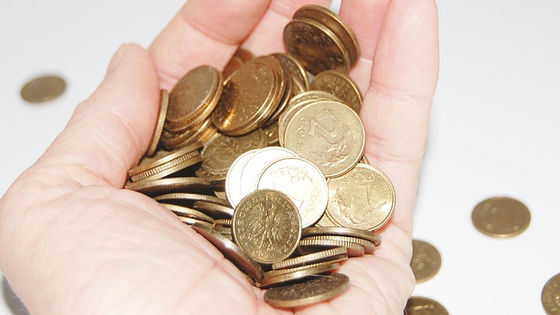 It was announced that the voice SNS ' Clubhouse ' that appeared in 2020 will have a 'Payments' function that helps creators monetize. It is said that all the 'throwing money' made by this function will be sent to the creator.

Introducing Clubhouse Payments --Clubhouse

https://www.joinclubhouse.com/introducing-payments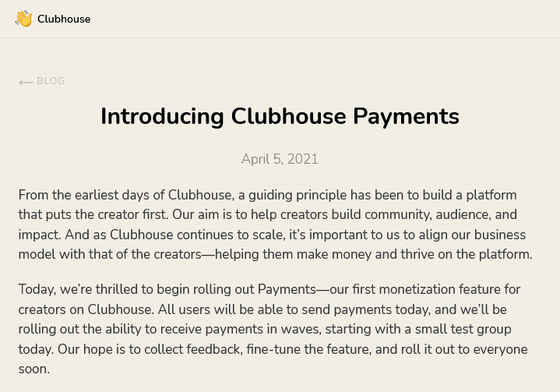 According to Clubhouse, the guideline is to 'build a creator-first platform' from the beginning, and as the scale expands, we will match the business model of Cloubhouse and creators so that creators can make money and succeed. Since it became important to do so, it was decided to add a monetization function.

To 'throw money', tap 'Send Money' at the bottom of the profile of the creator who has 'Payments' enabled ...



Just enter the amount you want to remit and send. Only for the first time, you need to enter the information required for payment such as credit card and debit card.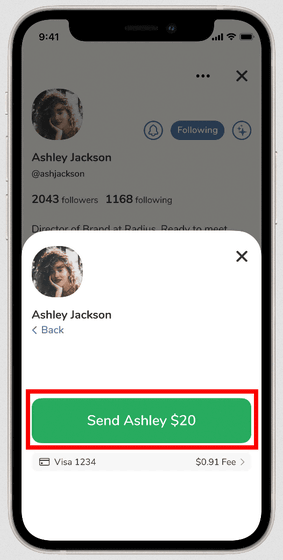 Although there is a card payment fee at the time of remittance, this is paid to Stripe who is in charge of payment, there is no fee collected by Clubhouse, and all the remittance amount reaches the creator.

The 'Payments' feature will first be introduced to a small test group, receive feedback, and then roll out to the whole.