Add a new feature that Facebook can send money to friends with Messenger app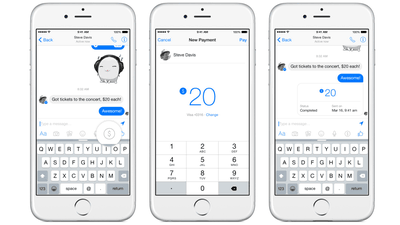 Cover Facebook's messaging functionMessenger, It was announced that it will be equipped with a new function that allows you to exchange money with friends through your registered debit card.

Send Money to Friends in Messenger | Facebook Newsroom
http://newsroom.fb.com/news/2015/03/send-money-to-friends-in-messenger/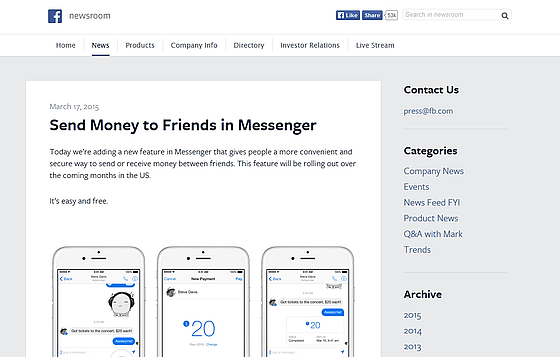 Send Money to Friends in Messenger on Vimeo


To send money to Messenger, first open the talk screen of the friend you want to transfer. Since I got a message saying "I bought a live ticket! One person 20 dollars!", Click on the "$" icon added above the keyboard.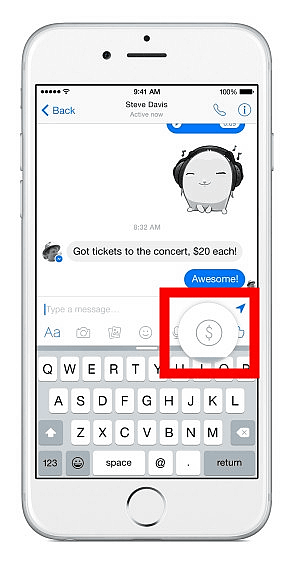 Then the remittance amount input screen is displayed, just enter the amount you want to transfer and click "Pay". If you have not registered a debit card, you will be asked to register your card at this timing.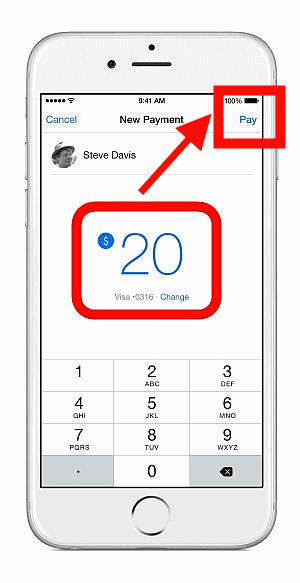 "20 dollars" is displayed on the original talk screen and the amount sent is displayed. Tap on the option "Add to card" which is displayed when you tap on the amount of money on the receiving side. The payment will be completed in about 3 business days.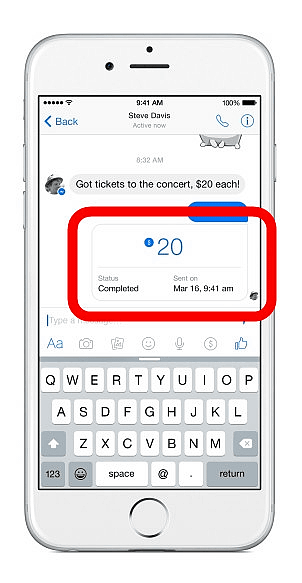 Available debit cards are Visa or MasterCard, and it is possible to set PIN code at the first debit card registration. Since iOS device also supports Touch ID, you can safely use remittance function with fingerprint authentication. The remittance function of Messenger is being deployed in stages in several cities in the US, but implementation in Japan is undecided at the time of writing the article.