Instagram locks people in 'the reality they think'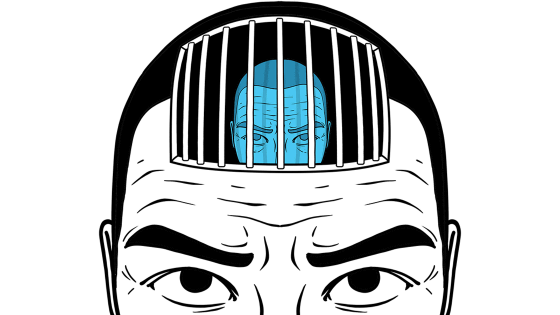 It has long been pointed out that SNS spreads false information, but in a new survey, Instagram's
algorithm
'displays false information more and more to those who are interested in suspicious information, not to those who are not.' Was shown. It has been pointed out that this divides users into two and locks people in the reality they think of.
Instagram is broken.

Its algorithm is recommending Covid and vaccine lies to millions of users during a pandemic.

Our new report with @RestlessDev exposes the problem and how @ Instagram's owner @Facebook can fix it.

Sign our open letter to #fixinstagram https://t.co/CVUDURDB5R pic.twitter.com/butOSTuAMY

— Center for Countering Digital Hate (@CCDHate) March 9, 2021


Instagram Algorithms Serve Up COVID-19 Misinformation, Study Finds: NPR
https://www.npr.org/2021/03/09/975032249/instagram-suggested-posts-to-users-it-served-up-covid-19-falsehoods-study-finds

Instagram users will see not only posts from people they follow on the timeline, but also 'recommended' posts selected by Instagram's algorithms. Such a feature was implemented in August 2020, but a timeline for those interested in suspicious information, according to a survey by the Center for Countering Digital Hate (CCDH), a non-profit NGO that fights online hatred. Was found to display false information about the new coronavirus infection (COVID-19) and its vaccine as a recommended post.

In response to the survey, CCDH CEO Imran Ahmed said, 'Instagram algorithms not only lock people into their reality, but also'people who haven't got any false information'and'get more and more false information.' We have divided the 'people who go' into two. '

Many researchers have pointed out that SNS has spread misinformation about the US presidential election and pandemics. The CCDH research report is the latest to show that SNS spreads false information.

AFP communication warns that many 'hoaxes' related to the new coronavirus are flying on SNS --GIGAZINE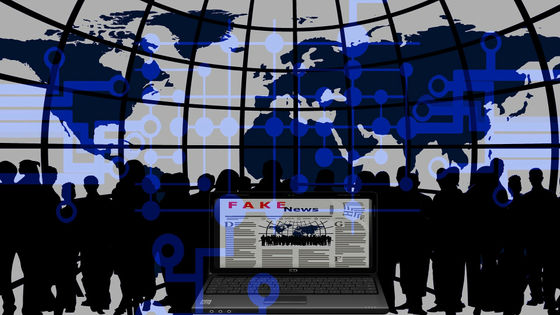 In February 2021 after being pointed out that 'SNS spreads false information', Facebook, which operates Instagram, announced that it will suspend accounts that spread false information about the new coronavirus vaccine.

Instagram and Facebook announce that they will ban accounts that spread false information about the new corona vaccine --GIGAZINE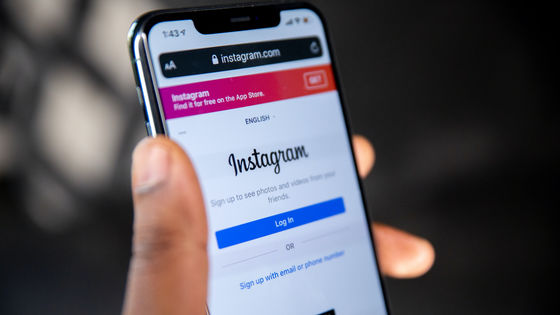 In the CCDH survey, volunteers followed various accounts after creating 15 new Instagram profiles. The 'Various Accounts' included wellness-related accounts, alternative medicine accounts, anti-vaccine group accounts, and accounts recommending QAnon 's conspiracy theory.

The results show that accounts following wellness influencers and anti-vaccines show misinformation about COVID-19 and aggressive posts about vaccination. In addition, it seems that a wide range of misinformation and hate information beyond the content being followed, such as election misinformation, anti-Semitic information, hate posts about identity, and conspiracy theory, have flowed to the account.

On the other hand, the only accounts that did not display incorrect information were those who followed the Centers for Disease Control and Prevention (CDC), the World Health Organization (WHO), the Gates Foundation, etc.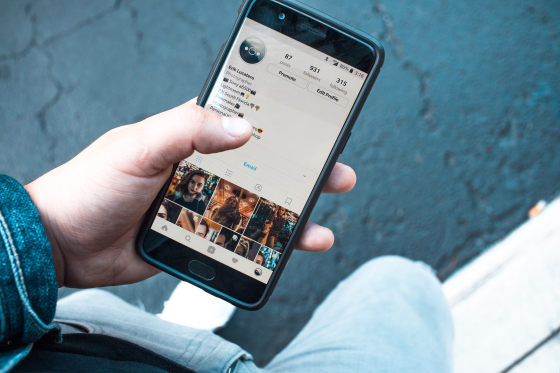 'Many people don't realize they're being given information from people they don't follow,' Ahmed said of the recommended feature of displaying content from people who aren't following. It's very dangerous because I think it's a post from a reliable person I followed in ',' he said, saying that the recommended function should be stopped until the recommended function does not display dangerous false information. It was.

In response, Facebook responded, 'This survey is five months old, and the sample size of only 104 posts is very small.' Searching for words such as COVID-19 and vaccines on Instagram will display information on trusted medical institutions such as WHO and CDC, and we are working to make it difficult to find accounts that oppose vaccination. He also said that he was.