Pointed out that fraudulent apps are rampant on the App Store, how can you solve the problem?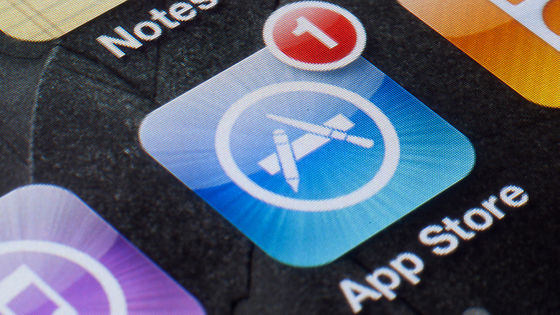 by Miguel

In the App Store, which is the iOS app store, Apple reviews the apps published on the store, but in recent years, it has been argued that 'the App Store should be stricter .' App developer Costa Elephseriou said, 'Scam apps are rampant on the App Store,' and blamed Apple for not being serious about solving the problem.

Apple's App Store is hosting multimillion-dollar scams, says this iOS developer --The Verge
https://www.theverge.com/2021/2/8/22272849/apple-app-store-scams-ios-fraud-reviews-ratings-flicktype

Developer exposes multiple scam apps on the App Store, some bringing in millions of dollars in revenue ―― 9to5Mac
https://9to5mac.com/2021/02/08/app-store-scam-apps-how-to-spot/

Eleph Seriou was the person who developed the keyboard app ' FlickType ' for the Apple Watch, and was also involved in the mobile device input startup 'BlindType' acquired by Google . Since the end of January 2021, Eleph Seriou has reported on Twitter about fraudulent apps that are rampant on the App Store, accusing Apple of not fully enforcing the App Store rules.

One of the fraudulent apps released on the App Store is 'an app that looks like a keyboard app for the Apple Watch.' Although this is advertising using Mr. Eleph Seriou's name and the promotion movie of 'Flick Type' without permission, the developer has nothing to do with Mr. Eleph Seriou and can not actually use it as a keyboard application. .. Also, after downloading the app, they will ask you to purchase a subscription plan of $ 8 a week (about 840 yen).

What are the 'problems of the App Store' pointed out by app developers? --GIGAZINE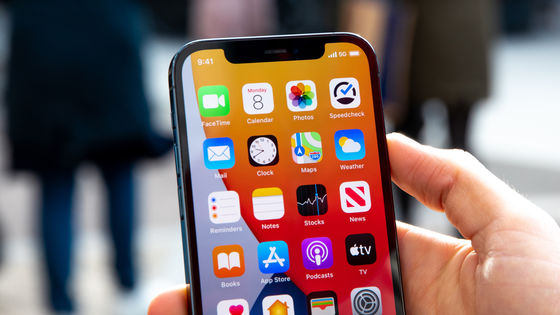 Of course, the fraudulent app has received criticism reviews on the App Store, but a large number of '5 star full-scale evaluation reviews' that seem to be false reviews have also been posted, and the review column did not work at all. He points out. The app in question earned more than $ 2 million a year (about 210 million yen).

Apple has removed the app in question and similar fraudulent keyboard apps after Eleph Seriou reported on Twitter and got a lot of attention, but still leave other apps released by the fraudulent app developers unchecked. It is in a state of being. That's why Eleph Seriou continuously reports on fraudulent apps that are rampant on the App Store, encouraging Apple to focus on the issue.

In response to these moves, other developers are listening to Eleph Seriou's claims. David Heinemeier Hanson, founder of Basecamp, a company that once rejected updates to its email service HEY because it didn't implement in-app purchases, said, 'Apple is a legitimate developer. While he's busy hunting down and devouring, he's throwing these hyenas into the savanna, 'he criticized Apple bitterly.

The subscription scam apps that Apple allow in the App Store really are bananas. While they're busy hunting legitimate developers down for their pound of flesh, they're letting these hyaenas strive on the savannah unopposed. Https://t.co/ NpsjjWC0CY

— DHH (@dhh) February 8, 2021


App developer Marco Arment also said that the weekly billing system is easy to use to monetize fraudulent apps, so 'Apple has removed the weekly billing option and many subscriptions on the App Store. You can prevent application fraud. '

Apple could prevent SO MANY App Store misleading-subscription scams if they eliminated weekly billing as an option.

The shortest subscription interval should be monthly, since that's how most consumers think about most ongoing costs. (That's why the weekly subs mislead so many!)

— Marco Arment (@marcoarment) February 6, 2021


Although Apple has removed some apps in response to Eleph Seriou's allegations, fraudulent app countermeasures are a more systematic issue, Eleph Seriou said. The problem should be resolved if the App Store reviews how apps are ranked, measured for reliability, and eradicated malicious developers. 'It's not just action that Apple has to do. Apple must at least be aware of App Store issues and say they're working on it,' said Eleph Seriou.

To solve the App Store problem, developers can share as widely as possible about these fraudulent apps and put pressure on Apple, as well as 'the existence of an app store that competes with the App Store'. Eleph Seriou thinks it could be connected. The presence of competitors tends to sort out many issues, such as pricing and rule enforcement.