'Scam apps that can only be used with 3 stars or more' are found on the App Store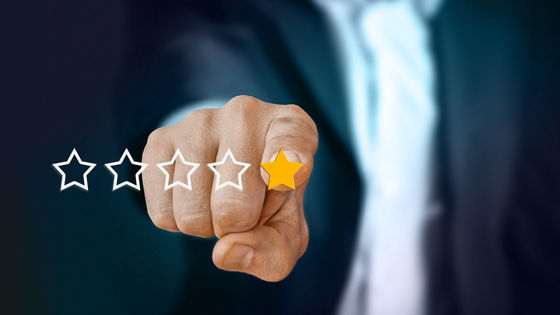 Many people have been confused when they suddenly see a pop-up saying 'How is it? Tap a star to rate it on the App Store' while using the app. Instead of suddenly requesting a review, it is reported that a fraudulent app was found on the App Store that could not even be used in the first place without a highly rated review.

Scammy iOS app discovered that refuses to open unless you give it a good review --The Verge

https://www.theverge.com/2021/5/26/22454468/ios-app-scam-review-3-star-force-review-process-apple
Costa Elephseriou,
the founder and app critic of iOS app developer FlickType, told Twitter: 'When you look at the reviews of this app, you're forced to give a good rating before using it.' It is written, 'and released a video showing how the app is actually starting to be used as evidence.
The review: "This app forced me to give it a good rating before I could use it."

You: "Pfff, no one's FORCING you!"

The app: ???? pic.twitter.com/R6ytFAguhU

— Kosta Eleftheriou (@keleftheriou) May 25, 2021


The video starts from the place where the pop-up requesting a review is displayed on the iPhone screen. No matter how many times you press the 'Not Now' button at the bottom of the display, the display will not disappear.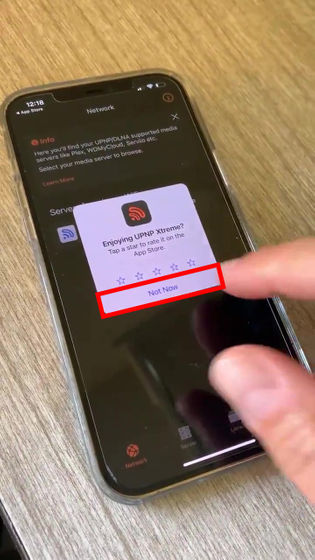 Pressing star 1 or star 2 doesn't say yes or no.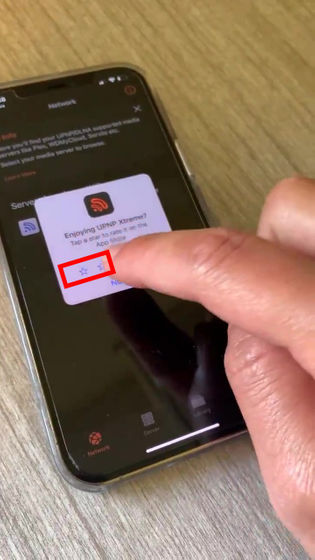 When I had no choice but to press 5 stars, it responded immediately and a button to post a 5 star rating appeared.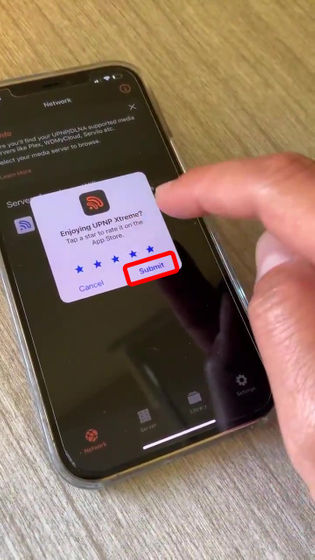 I was able to lower the rating to 3 stars, but ...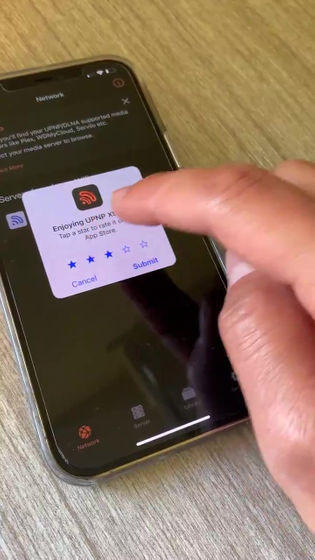 Stars 2 and below are still unresponsive. You can't use the cancel button either.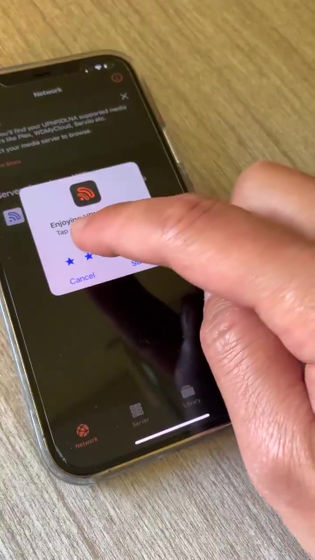 Of course, tapping in unrelated places is also invalid.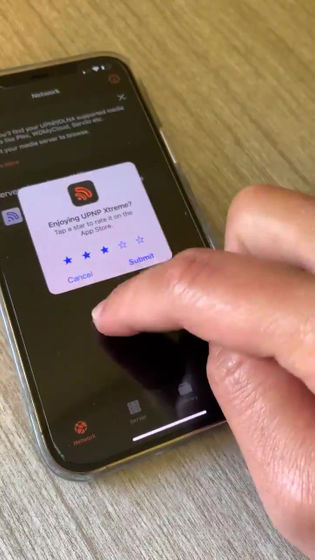 The video ends when the photographer irritates his fist.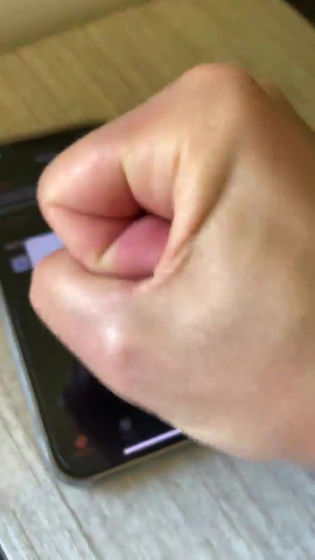 According to Mr. Eleph Seriou, the identity of this app is an app called 'UPNP Xtreme' that says that you can send video from iPhone to TV, but it was deleted from the App Store at the time of article creation.

In addition, The Verge, an IT news site that actually obtained and used this app, also confirmed the behavior that Mr. Eleph Seriou faced, 'I can not evaluate stars 1 and 2', but some users have confirmed it. Not all users were forced to give a high rating, as some people said, 'I was able to get rid of the pop-up and give it a low rating.'

According to Apple's guidelines for developers, 'Review requests are made at a time that does not interfere with what the user wants to do with the app.' 'Displaying a review request immediately after the user launches the app is not possible. Avoid it, especially if it's your first launch, 'and the behavior of' UPNP Xtreme, 'which requested a review immediately after its launch, is a direct violation of Apple's policy.

'If you think you can trust App Store reviews, be careful, the worst thing is that this trick is easy for any app developer to do,' Erefseriou tweeted. , Called attention.

If you think you can trust App Store ratings, you haven't been paying enough attention.

This is the iOS * system * rating prompt, not a custom look-alike one.

The worst part? This trick is EXTREMELY easy for any developer to do, and not limited to this app.

????????????

— Kosta Eleftheriou (@keleftheriou) May 25, 2021


In February 2021, Eleph Seriou also complained that 'the App Store is rampant with fraudulent reviews, and Apple is failing to protect users and developers from them.' The App Store issue pointed out by Eleph Seriou can be best understood by reading the following article.

What are the 'problems of the App Store' pointed out by app developers? --GIGAZINE