Red Hat Expands Free Terms of Use for Enterprise Linux 'RHEL'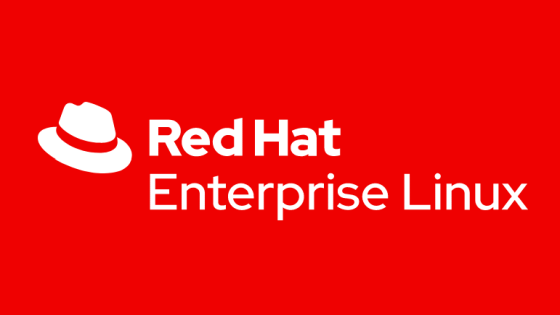 Red Hat
, an open source software developer, announced that it will expand the conditions under which its enterprise Linux distribution '
Red Hat Enterprise Linux (RHEL)
can be used free of charge.
New Year, new Red Hat Enterprise Linux programs: Easier ways to access RHEL
https://www.redhat.com/en/blog/new-year-new-red-hat-enterprise-linux-programs-easier-ways-access-rhel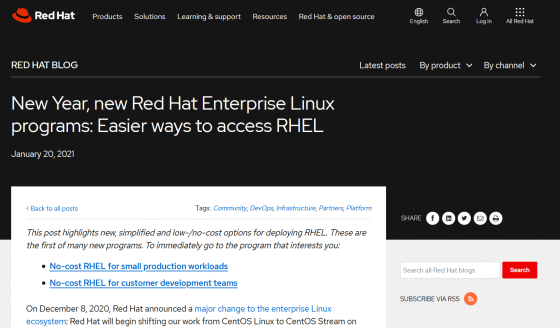 In December 2020, Red Hat announced the end of development of 'CentOS Linux,' which was widely used for servers. It was a decision to 'keep pace with Linux development in line with the growth of the IT industry', but the community strongly opposed the announcement of losing 'RHEL compatible Linux' that can be used free of charge, and CentOS alternative OS such as
Alma
Linux
and
Rocky Linux
appeared. It was decided to do.
'CentOS 8' will end at the end of 2021, and it is clear that the future development will focus on CentOS Stream --GIGAZINE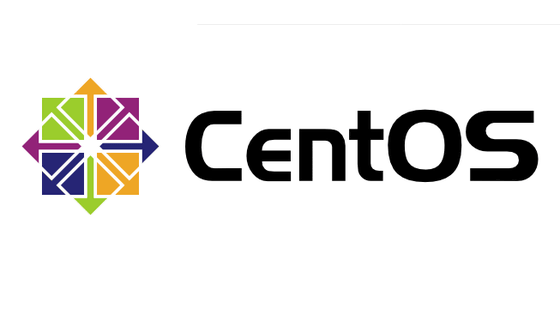 In the context of such Red Hat-based Linux distributions, Red Hat has announced that it will expand the conditions under which RHEL can be used free of charge under the
Red Hat Developer Program
. Until now, the conditions for free use were limited to one user, one unit, and software development use, but in the future, up to 16 units can be used in a production environment.
In order to use RHEL for free, it is necessary to register for the 'Individual Developer subscription' scheduled to be released on February 1, 2021, but there is no registration fee etc. and there is no sales activity from Red Hat. .. The use of RHEL with an Individual Developer subscription is self-supporting, but you can upgrade to full support if needed.
It also announced that it will extend the Red Hat Developer Program, which was limited to personal development, to cover team development. When a customer with a RHEL subscription develops a product, RHEL can be used free of charge for development purposes via that subscription. In addition, by using
Red Hat Cloud Access
from the customer's subscription, it will be possible to easily deploy RHEL to cloud services such as AWS, Microsoft Azure, and GCP.

by Rich Bowen

The position of Red Hat Linux distributions such as Fedora and CentOS Stream is also officially defined as follows.

-Fedora: A place for new OS innovations, thoughts, and ideas. Where the next major version of RHEL will be born
CentOS Stream: A continuous delivery platform that develops minor versions of the next RHEL
RHEL: Intelligent OS for production environments used in almost every industry in the world

Even with this relaxation of the conditions for free use, it is not possible to cover all the use cases covered by CentOS. Red Hat is working to resolve various barriers to make RHEL more accessible, and plans to announce more programs in February 2020.