Tenya's 'New Year's Mede Taitendon' tasting review with red sea bream, shrimp, and conger eel tempura filling the top of the rice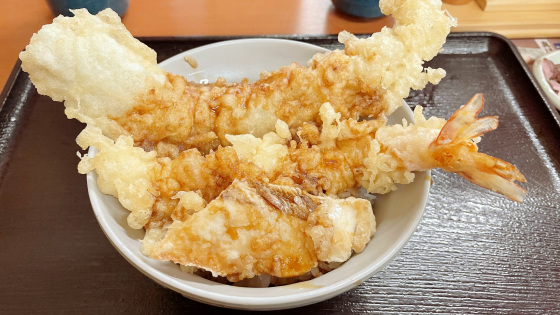 ' New Year's Medetai Tendon ', which is made by putting red sea bream, large shrimp, and live conger eel tempura on rice, has appeared in '
Tendon Tenya
' from Saturday, January 2, 2021. I was wondering what the huge tempura tasted like, so I actually tried it.
New Year's Mede Sea Bream Tendon | Tendon Tenya
https://www.tenya.co.jp/sp/medetai/
Arrived at Tenya.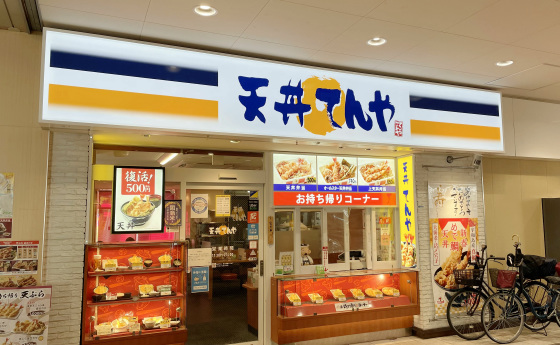 The 'New Year's Mede Taitendon' I ordered was like this, and the tempura was big enough to stick out of the bowl. From the back, the tempura is 'live conger eel,' 'large shrimp,' and 'red sea bream from Uwajima,' and the conger eel is longer than disposable chopsticks.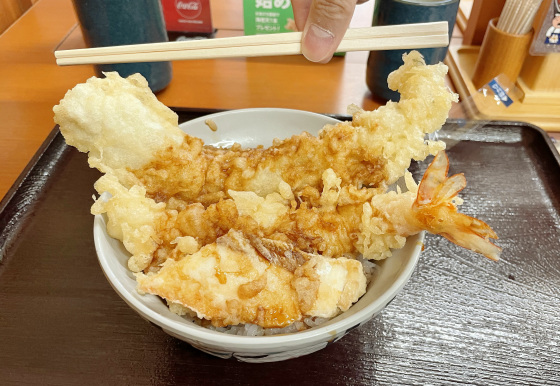 First of all, I will try eating live conger eel. The crispy texture of the tempura and the soft texture of the white meat go well together, and the sweet sauce that is applied to the entire bowl makes the rice go on.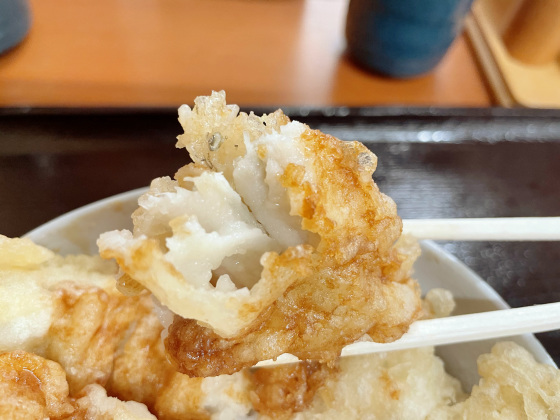 Next is the big shrimp. Large shrimp have a crispy texture and are chewy, and you can fully enjoy the unique taste and aroma of shrimp.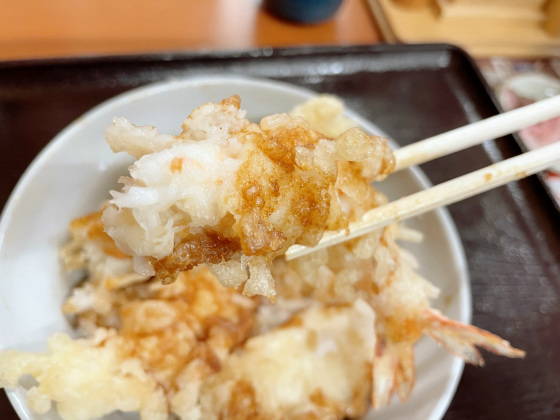 The last is red sea bream from Uwajima. The crispy body is light and there are few clothes, so it is easy to eat. It has a slight Thai scent, and you can enjoy a luxurious feeling that you wouldn't think you were eating a tendon bowl.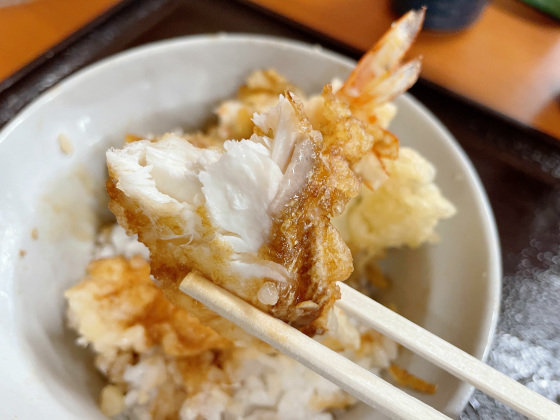 'New Year's Mede Taitendon' is 1000 yen including tax and is available at Tendon Tenya nationwide except for some stores. There is also a take-out version of 'New Year's Mede Taitendon Bento', but since the number of stores handling it will decrease significantly, it is safe to check in advance if it is available.