'The CPU temperature of AMD Ryzen rises just by launching Epic Games Launcher'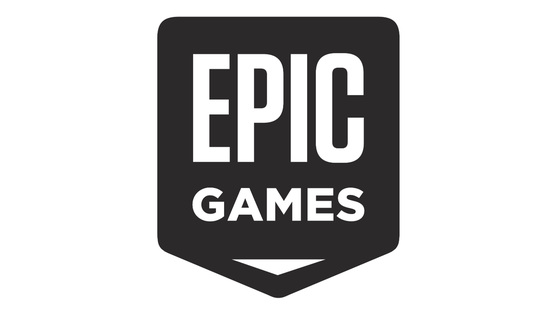 Several people have pointed out that 'when you launch the game launcher' Epic Games Launcher 'developed by Epic Games , the temperature of AMD's Ryzen CPU rises.' According to reports, even if the game is not running, the CPU load is increasing just because the Epic Games Launcher is running in the background, 'Because the Epic Games Launcher is collecting data behind the scenes. Isn't it? '

PSA: Disabling Epic Games Launcher lowered my 5800X idle temps from 50C to 37C: Amd

https://www.reddit.com/r/Amd/comments/kjzojd/psa_disabling_epic_games_launcher_lowered_my/
Epic Games Launcher For Windows Caught Spiking Ryzen CPU Temps, Phoning Home Even When Idle | HotHardware
https://hothardware.com/news/epic-games-shenanigans-with-cpus
Epic Games Launcher makes AMD Ryzen CPUs run hotter even without any game running --VideoCardz.com
https://videocardz.com/newz/epic-games-launcher-makes-amd-ryzen-cpus-run-hotter-even-without-any-game-running
According to the content posted on the bulletin board site Reddit on December 26, 2020, the CPU temperature of the AMD Ryzen 7 5800X while idle was over 50 degrees, so when I shut down the Epic Games Launcher, it went up to 37 degrees. It went down. In addition to Reddit, when you start Epic Games Launcher, 'Battery life has decreased from 8 hours to 4 hours' 'CPU load has increased by about 10%' 'CPU temperature during idle has changed from around 40 ° C to 50 ° C' It went up to. '
Therefore, Hot Hardware, an IT news site, conducted an experiment to start Epic Games Launcher while actually measuring the CPU temperature under the water-cooled Ryzen 9 5950X + NVIDIA GeForce RTX 3080 environment. The following is when idle without launching the Epic Games Launcher. The CPU temperature is 34.35 ℃ and the CPU power consumption is 10.564W.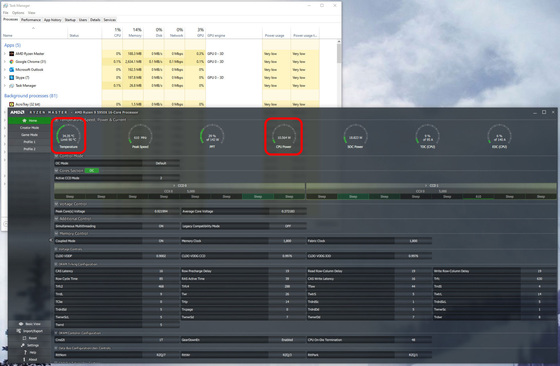 However, when I launch Epic Games Launcher, the CPU temperature rises to 58.54 ° C and the CPU power consumption also increases to 44.409W.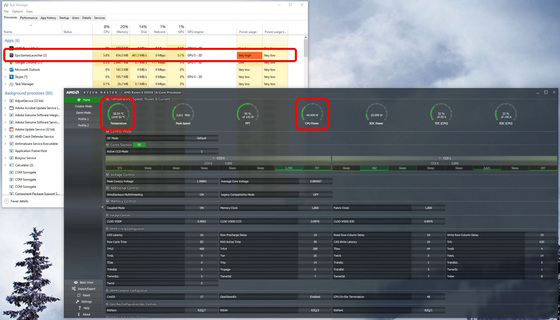 When observing the CPU usage status, the CPU usage rate has increased in the background startup (bottom image) state compared to before startup (upper image), and processing continues on some cores. It seems that there is.



It seems that Hot Hardware was also tried with the game launcher of Steam and GOG.com , but although the CPU temperature had risen for a moment at the time of loading, the temperature has dropped since then. However, with the Epic Games Launcher, the idle temperature remains high and the CPU is being used unnecessarily, Hot Hardware points out.

And a Hot Hardware study found that Epic Games Launcher was running five different processes at once, sending data to more than 22 servers on a regular basis. In addition, 'EpicWebHelper.exe' included in the Epic Games Launcher is sending over 514KB of data to the URL 'tracking-website-prod07-epic-961842049.us-east-1.elb.amazonaws.com'. I found out.

Data transmission is done not only by Epic Games Launcher but also by Steam and NVIDIA GeForce Experienxe, which is not a suspicious move in itself. However, Hot Hardware points out that it is unusual for EpicWebHelper.exe to collect and send more than 14 times more data than normal. The content of the data collected and transmitted by Epic Games Launcher has not been clarified at the time of writing the article.

Hot Hardware said, 'I'm not sure if the data transmission by EpicWebHelper.exe is the cause of the increased CPU load, but we think this data collection is suspicious. If you are not using Epic Games Launcher, we recommend that you stop it. I will. ' Reddit also recommends using the open source Epic Games Launcher alternative app, Legendary .

Videocarz.com, which handles GPU-related news, said, 'We recommend linking your game to GOG Galaxy instead of Epic Games Launcher. GOG Galaxy has a built-in feature that automatically shuts down the game launcher.' I am.