Why are old Japanese songs soaring in popularity on YouTube all of a sudden?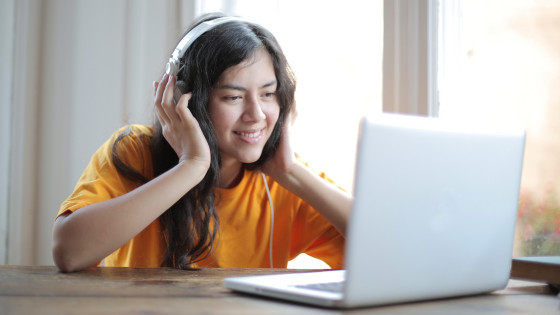 In recent years, the number of people listening to and discovering various kinds of music on YouTube has increased, and the popularity of 'old Japanese songs' has increased overseas. Catherine Sinow , a writer of tech media Ars Technica, analyzes why old Japanese songs are gaining popularity on YouTube, focusing on YouTube algorithms and people's impressions.

How old, ambient Japanese music became a smash hit on YouTube | Ars Technica
https://arstechnica.com/gaming/2020/11/how-old-ambient-japanese-music-became-a-smash-hit-on-youtube/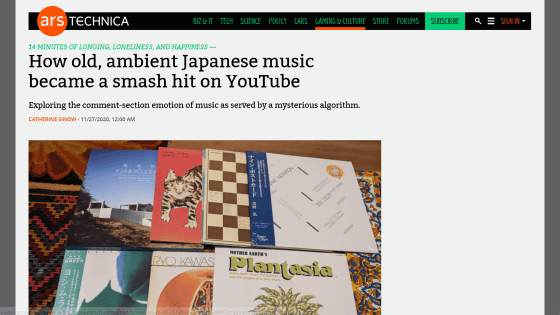 For a long time, people looking for music that suits their tastes focused on 'genres' such as rock, jazz, and classical music, and then searched for detailed schools and types for each genre to find songs that they would like. However, in recent years, new genres based on the 'discoverability' of songs have appeared, rather than the genres classified by the artistry of the songs.

The new genre that Sinow points out is the music genre commonly referred to as ' YouTubecore .' This literally refers to 'songs that are easily recommended by YouTube's algorithms,' and can be said to be a genre unique to YouTube and other platforms that have recommended algorithms based on viewers' interests and behavior predictions.

In such YouTube core, Mr. Sinow is paying attention to the popularity of 'old Japanese songs, especially ambient music '. Many of the old Japanese songs that are gaining popularity on YouTube are not individual songs but the entire album uploaded by anonymous users, and many of them were once unsuccessful in commerce. However, as a result of regaining attention on YouTube, some songs have been played in the hundreds of thousands to millions.

A famous example of old Japanese songs gaining popularity on YouTube is the album 'Beyond the Mirror' released in 1983 by composer and percussionist Midori Takada . In 2013, overseas YouTube users posted 'Beyond the Mirror', and by 2016 it had gained over 1 million views. In response to this, overseas labels re-released Mr. Takada's album, and Mr. Takada also toured overseas including the first performance in the United States . Not only Mr. Takada's songs, but other old Japanese songs are also gaining popularity on YouTube, and most of them are ambient music released in the 1980s.

'Old Japanese music' was discovered overseas by automatic playback of YouTube and exceeded 1 million playbacks --GIGAZINE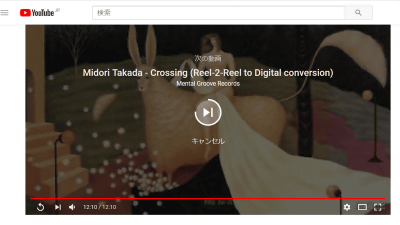 Also, although it is not ambient music, Mariya Takeuchi 's ' Plastic Love ' is one of the songs that is explosively popular on YouTube. The videos posted in 2017 have exceeded 45 million views at the time of writing the article.

Mariya Takeuchi Mariya Takeuchi Plastic Love --YouTube


The phenomenon that songs that have not received much attention for a long time suddenly gained popularity as 'YouTube core' is occurring in songs other than old Japanese songs. Benjamin Wynn, a Los Angeles composer and TV sound designer working under the artist name 'Deru', released an ambient music album '1979' in 2014. A year later, when a user unrelated to Wynn uploaded '1979', '1979' became popular on YouTube, and at the time of writing the article, it exceeded 3.6 million views.

Wynn's label noticed the strange popularity of '1979' when advertising revenue was paid to the label based on YouTube's copyright identification system, Content ID . It seems that the revenue from YouTube is insignificant compared to the music distribution service Spotify etc., but Mr. Wynn saw the number of comments on the video increasing rapidly, and '1979' flowed as BGM at Japanese hotels He said that he felt various changes when he heard that he was doing it.

In addition, Wynn points out that the increase in popularity on YouTube is due to the sharp increase in sales of '1979' vinyl records. Since '1979' became popular on YouTube in 2015, the vinyl has been repressed four times. Wynn said he had never contacted the video poster and was dissatisfied with the fact that he couldn't link the songs he uploaded to the growing video.

Deru --1979 (Full Album) --YouTube


The algorithm that YouTube recommends for videos is not clear, and users can only guess. Yosuke Kitazawa, who produces and licenses Japanese works on the American label Light In The Attic , which re-releases various old songs, has a sound analysis function like Shazam , and recommendations are made based on it. It points out that there is a possibility.

In 2016, a research team led by Professor Massimo Airoldi of the EM Lyon Business School in France published a paper on music recommendation algorithms on YouTube. In this, it is pointed out that the algorithm 'when many users watch the video B after the video A, it is considered that A and B are related and it is easy to recommend each other', YouTube It is suggested that this algorithm makes recommendations based on human behavior as well as musicality.

In addition, the research team has identified 50 clusters that are judged to be interrelated on YouTube, and it seems that 7 of them were videos that collected ambient music, natural sounds, and ASMR related sounds. It turned out that people are paying close attention to ambient music, which is often overlooked. Some of the clusters are 'Ethiopian / South Sudanese music', and it turned out that surprising music is attracting attention on YouTube.

With its growing popularity on YouTube, there are more and more cases where strange albums that once appeared are being re-released. One of them is the album 'Mother Earth's Plantasia' released by Mort Garson in 1976, which contains the song 'Promote growth by letting plants hear' produced by Moog synthesizer . Caleb Braaten, owner of the indie label Sacred Bones, has negotiated with Garson's daughter and succeeded in re-releasing the album.

(Mother Earth's) Plantasia --Mort Garson (1976) Full Album --YouTube


Light In The Attic, to which Kitazawa belongs, is also one of the labels that re-releases old Japanese songs to overseas listeners. Kitazawa is negotiating a license with a Japanese label that has rights to provide the music through a legitimate route rather than a pirated version. However, it seems that Japanese labels couldn't understand why American indie labels wanted licenses for less noticeable songs. In addition, it seems that the album released by Light In The Attic did not necessarily react to the popularity on YouTube, but there are cases where the release time and the popularity increase of YouTube core overlapped by chance, and the benefit of YouTube core in terms of sales. Kitazawa says it has received.

Sinow pays attention not only to the song itself, but also to the comments attached to the song posted on YouTube. YouTubecore's ambient music often comes with unique comments, and Wynn's 1979 says, 'This music is like smoking a cigarette on a Louisiana pouch at 2am.' 'This is lying on the floor. It's the perfect music to die in. '

In addition, ' Raising Moths, Attempts at (Musical) Ekphrasis on' Watering a Flower ' book' is, 1.2 million have recorded more than playing on YouTube Haruomi Hosono , 'Mr. flower in water only comments received in' Consists of. Here is an example of a poetic comment in this book.

'This is the music that plays when you meet a small, spooky dried fish in a grocery store. You wonder what the life of the fish, the family of the fish, the goals and wishes of the fish were. At the same time, the fish Thinks the same about you. You and the fish don't speak the same words, but shed tears and share your longing, loneliness, and happiness for 14 minutes before the guards drag you out into the rain. You're left behind in the warm rain and soaked alone, but you can only see that it's a small dried fish that remembers how you once felt the water. I don't want to be anywhere else now that I'm lonely. '

In addition, this is the video of 'Flower and Water' with the comments quoted in the book. At the time of writing the article, more than 3400 comments have been received.

Watering a flower Haruomi Hosono 1984 cassette (watering a flower) --YouTube


Takashi Kokubo, who is gaining popularity on YouTube core, has been working on ambient music since the 1980s. Regarding popular music in the 1980s, Mr. Kokubo said, 'The arrangement of rhythms, chords, melodies, and lyrics was so intense that it seemed to be focused on giving a feeling of inspiration.' He said that he started making music different from those.

Mr. Kokubo's music production is based on the Shinto belief that everything has a spirit. 'Most of my work is based on the sounds of nature (bird chirping, stream babbling, wave sounds, etc.), and I layer them on top of it. I'm the same for both nature and instruments. Make it worthwhile. To me, these are not different sounds, they share the same soul, 'says Kokubo.

Sinow points out that the YouTube algorithm has a number of implications, such as re-releases of older albums and increased sales, but ultimately people who listen to music feel at ease and calm. We have summarized that the encounter with music that was once provided by radio and TV music programs is now provided by the YouTube algorithm.