Twitter is working on the development of a new function 'Birdwatch' to eradicate false information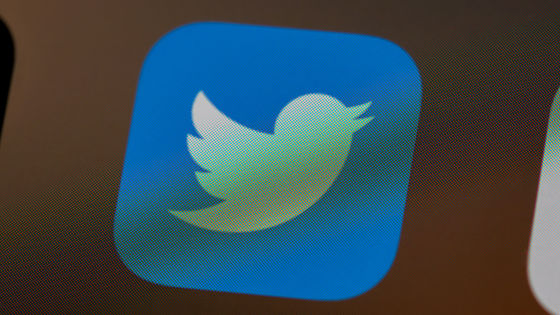 Twitter is reportedly working on a new feature called Birdwatch . Birdwatch is a feature in the development stage and the release date is unknown at the time of article creation, but it seems to be a tool that helps eradicate tweets that may harm users such as advertisements and misinformation.

Twitter's'Birdwatch' looks like a new attempt to root out propaganda and misinformation --The Verge
https://www.theverge.com/2020/10/4/21500687/twitter-birdwatch-misinfo-tool-propaganda

Technology researcher Jane Manchun Wong first reported the existence of Birdwatch. In August 2020, Wong said, 'Twitter is working on a moderation tool to monitor misinformation spread on the service. Moderators will flag tweets and see if they are misleading. You can vote and leave a note about the tweet. ' The screenshot pasted in Wong's tweet is the screen of the moderation tool in the development stage, and when you actually add a memo, it will be as follows. In addition, Twitter has a case where some users try out the function in the development stage in advance, and it seems that Mr. Wong discovered this.

Twitter is working on a moderation tool to monitor misinformations on Twitter

Moderators can flag tweets, vote on whether it is misleading, and add a note about it

(I made up my own note to show what it currently looks like) pic.twitter.com/YIa6zt58Fj

— Jane Manchun Wong (@wongmjane) August 5, 2020


In addition, in late September 2020, social media consultant Matt Navarra discovered a new feature in development called 'Birdwatch'.

New Twitter feature?

'Birdwatch'?! ????

Any guesses what it does? pic.twitter.com/1vmpZdTKLi

— Matt Navarra (@MattNavarra) September 30, 2020


It seems that the memo screen of Birdwatch was no longer accessible when Navarra discovered it. From the existence of the memo screen, it is speculated that Birdwatch may be the name of the moderation tool discovered by Mr. Wong.

The link to'Birdwatch notes' does not currently load pic.twitter.com/TsZ7vX1Jbz

— Matt Navarra (@MattNavarra) September 30, 2020


In addition, on October 3, 2020, Wong updated information about Birdwatch. Wong describes Birdwatch as a 'crowdsourcing misinformation countermeasure tool' and says that it will be a tool that users can use by checking the form screen. In addition, it seems that it is designed so that the user can measure the degree of 'how malicious is it actually?' By answering the form screen.

Obviously the middle one should've been captioned "(2/2)"

gosh i was in such a rush tweeting that out, it's too late ????

here's the corrected version: pic.twitter.com/NiBDsc7PGT

— Jane Manchun Wong (@wongmjane) October 3, 2020


In response to Wong's tweet detailing Birdwatch, Twitter product development team leader Kayvon Beykpour replied, 'We're excited to share our plans for Birdwatch soon.' , Has revealed that the official release of Birdwatch is coming soon.

I suppose this is a good time to offer a reminder that we've love the opportunity to work with you ????

On Birdwatch, excited to share more about our plans here soon.

— Kayvon Beykpour (@kayvz) October 3, 2020