"Sticker" function added to Twitter image editing, what kind of image can actually be made?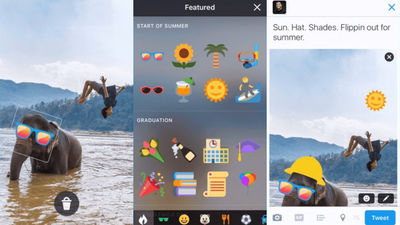 Twitter genuineIOSandAndroidThe application has been upgraded, and a new image editing "#Stickers(Sticker) "function will be added. As the name suggests, the sticker is capable of sticking a sticker on the photo you post.

Introducing #Stickers on Twitter | Twitter Blogs
https://blog.twitter.com/2016/introducing-stickers-on-twitter

Add sticker function to image editing | Twitter Blogs
https://blog.twitter.com/ja/2016/0627stickers

Every tweet on Twitter a huge number of photos with tweets have been posted, but in order to make them more creative and fun, the "sticker" feature will be added. You can see what kind of photos can be posted by actually using the sticker function by seeing the following tweets.

Coming soon! Unleash your creativity by adding fun#StickersTo your photos on Twitter:https://t.co/Ph92OivyhyPic.twitter.com/NZoM6nHenD

- Twitter (@ twitter)June 27, 2016

How to use the sticker is very easy. Editing images with Twitter's official application Tap this because a face icon like red frame is added to the lower right part of the screen.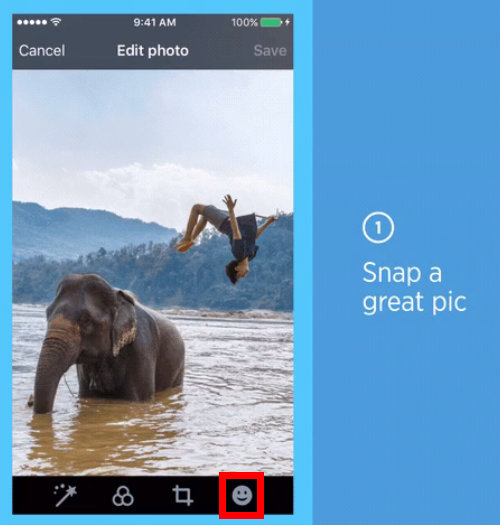 Then, since multiple stickers are displayed, tap what you want to use.



Position the sticker in the position of your favorite photo. The sticker can pinch in out, enlarge the size and rotate it.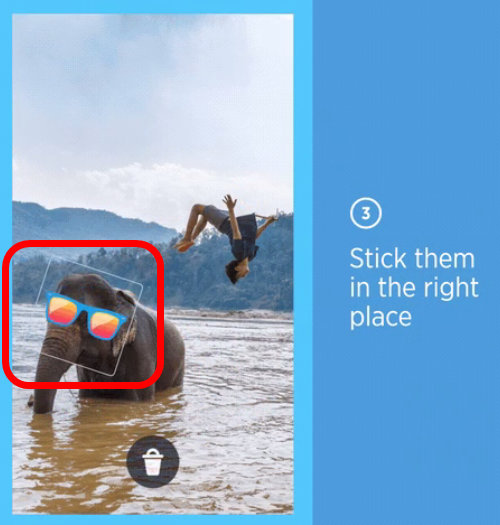 After placing the sticker, just tweet it and OK.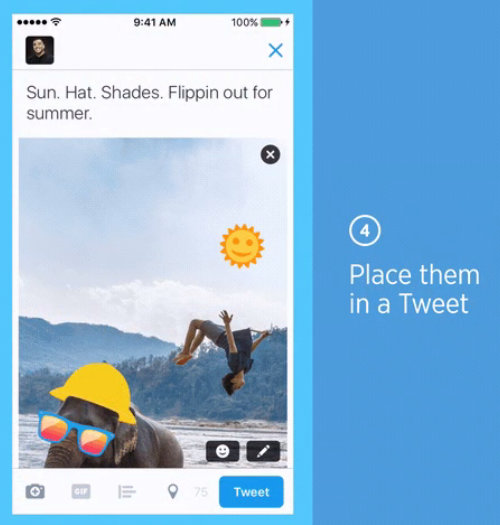 This sticker function is expected to be provided within iOS and Android genuine app within the next few weeks, and it was confirmed that it can not be used in both applications at the time of article creation. However, some overseas users already have sticker functions available, "#StickersYou can see the tweets with photos using the sticker function from the hashtag saying "It's a sticker function."

The tweet that actually used the stickers looks like the following.

Stickers ????Pic.twitter.com/RQsucN8Sul

- DEMI (@ freak 0 o 0)June 28, 2016
So u can add sick emojis nowPic.twitter.com/nICkAAKgng

- em (@ frnkenweenie)June 27, 2016
Twitter ... wyd ur not snapchatPic.twitter.com/1OoZHvftZZ

- zach ☻ (@ zacheese 1)June 27, 2016
These stickers boiPic.twitter.com/qHOmayT2Yq

- angela (@ hornylindemann)June 27, 2016
This new sticker feature is greatPic.twitter.com/r37k5MFEv2

- laura / nsfr (@ jiminhyyh)June 28, 2016

In overseas why eggplant stickers seem to be very popular.

Finally got# StickerAccess and guess what I did with itPic.twitter.com/tixtyu47sC

- Casey Newton (@ Casey Newton)June 27, 2016
Also, if you open the tweet using stickers on Twitter and click the sticker, only the tweets using that stickerDisplay as search resultsIt will be.