Original animation movie 'Kamizatsuki no Kodomo' released in 2021, depicting the growth of a girl aiming for a mythical land, official tie-up visual ban on Izumo city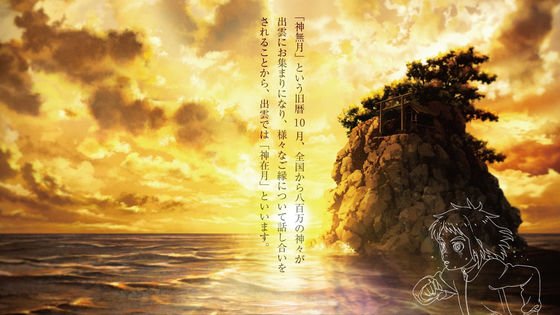 The official tie-up visual with Izumo-shi, which is the stage of the work, of the theater 's original animation ' Kamizatsuki no Kodomo ', which depicts the growth of a girl who runs toward the mythical land of Shimane and Izumo, has been released.

Kozatsuki month children

https://kamiari-kodomo.jp/
The teaser visual of the work looks like this.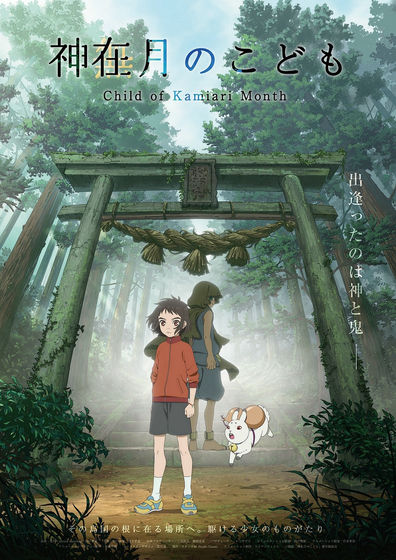 In this work, Kanna, a girl who lost her mother and could not face her favorite 'running', is invited to travel to Izumo when she meets Shiro, a rabbit, and a boy, Yasha.

Every October, gods from all over Japan gather in Izumo to hold a meeting and a Shinto ritual (Kamikari) that connects the ties of the following year. Since this work is based on this theme, a tie-up with the stage Izumo city was decided and a collaboration poster was produced. Collaborative posters will be posted on public facilities, tourist facilities, accommodation facilities, public transportation facilities, etc. in Izumo City from September 2020 to November for ``Kamizatsuki'' (October October and New Calendar November). I plan to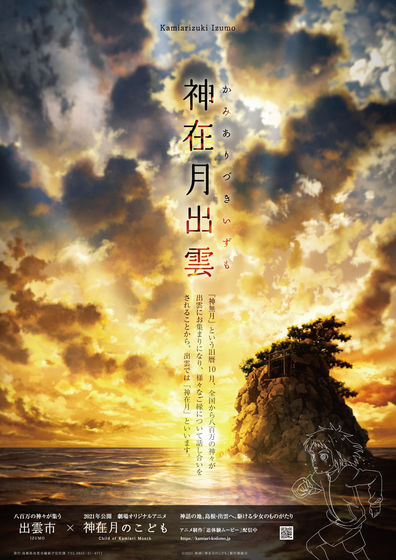 Hero Khanna auditors Kore-eda Hirokazu Director is a work of regulars served as a double starring Sara Minami and in the 'Shino-chan, your name can not be said,' In addition understudy
Makita Saitama
.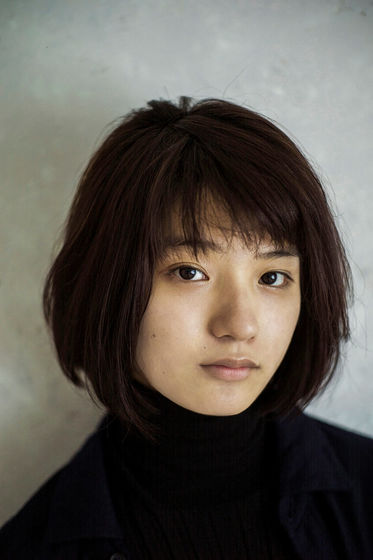 The role of Shiro of Rabbit is
Maaya Sakamoto,
who is known as the role of Namiyo, the Blade of Destruction, the role of Evangelion New Theatrical Version, Makinami Mari Illustrius, and the role of Fate/Grand Order Leonardo da Vinci.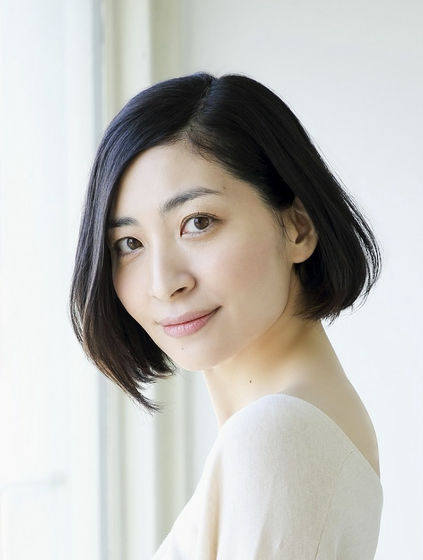 Yasha auditors 'Spirited Away' Haq role, 'the name of that day saw flowers we still do not know.' Jinta Yadomi officers, known for 'A Silent Voice' Masaru Ishida也役Irino freedom is I am in charge.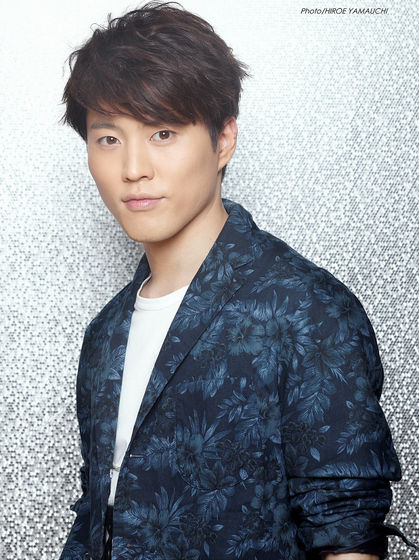 Kanna, Maju Ayama comment:
I was really happy with the voice actor's work, so I was very happy when he spoke to me. When I first read the script, my feelings became even stronger. The way Kanna encounters God and her friends, grows over their sadness, and gives them courage. I would like to perform with all my heart so that I can convey the shaking of my heart. The staff members are working hard to deliver this work, and with the support and encouragement of many people, everyone is making it together, Kanna is really loved by everyone I'm really impressed with it. I am very proud to be one of them, and I want to devote all my love to Kanna.

Original/Communication Director Toshinari Shinohe Comment:
From 2020 to 2025, Tokyo Olympics to Osaka Expo. At the time when people all over the world are interested in Japan, I would like to tell you about the 'Kamizagetsu' of 'Shimane/Izumo' written as the root of this island by animation. With that in mind, we have been planning "Kamizatsuki no Kodomo" since around 2017, but in writing the original story, the value of "relationship" that we tried to draw through the journey and growth of the main character Kanna Now, I feel like we are heading towards a more important situation. We are working hard to make as many hopes as possible to light the hearts of hope, and we are very pleased to hear that the enthusiasm of the cast members has the soul of the characters. I'm honored.
In addition, we will send you real-time making on the official website etc. so that you can experience the days full of 'relationship' that make the theater original animation with the people of the production team and the performers who are familiar with, so please have a look.

Tetsuro Satomi, Production Manager Comments:
The Edo era, when there were far more disasters such as earthquakes, eruptions, and great fires. Dejima's Dutch people who visited Japan sent records to their homeland of the Netherlands, who were repeatedly plagued by disasters and mourned and escaped. In the midst of this, Japanese people who were affected by the disaster laughed even in desperate situations, and were surprised and remarked as they immediately rebuilt their homes and lives. The project for 'Kamizatsuki no Kodomo' was established in a stable era, and production is in progress in the turbulent era. Perhaps I think that you will come out to the world in a new era that overcomes this turbulence and see it. Just like Japanese people from the unknown Edo era, I will work to create a smile with a smile even in the coming era of reconstruction.

'Kamizatsuki no Kodomo' is released nationwide in 2021.

2020/8 Hazuki/Week 1|'Special News Movie 60 Seconds Ver.' Upcoming release|Special News Movie Upcoming-YouTube

©2021 映画「神在月のこども」製作御縁会

◆ Work information of 'Kamizatsuki no Kodomo'
Cast: Maju Makita, Maaya Sakamoto, Freedom Irino
Original/Communication Director: Toshinari Shinohe
Animation Director: Takana Shirai
Script: Ryuta Miyake, Tetsuro Takita, Toshinari Shinohe
Character design/total drawing director: Haruka Sagawa
God Design: Hiroyasu Oda
Color design: Yukiko Kakita
Art Director: Goushi Sato
Director of Photography: Junpei Takatsu
Acoustic Director: Miwa Iwanami
Creation Director: Kazuya Sakamoto
Storyboard: Takana Shirai, Kazuya Sakamoto, Tomozumi Mochizuki
Executive Producers: Takeyasu Kanazawa, Masayuki Nishide, Tadahiro Sekiguchi
General Producer: Oshia Uko
Producers: Tetsuhei Mishima, Yoshihiro Yoshida
Production Manager: Tetsuro Satomi
Supervisor: Michihiko Suwa
Planning: Kritika Universal
Production: 'Kamizatsuki no Tsukido' production meeting
Production: Leiden film
Music: Sony Music Labels
Advertisement: Pazzy Entertainment
Distribution: AEON Entertainment