"Mai Mai Shinko and the Mill of the Millennium" planned for animation movies in 2009, panel display at the avex booth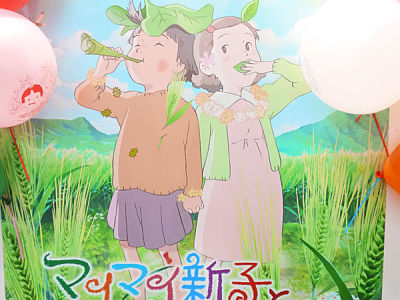 "Mai Mai Shinkako" drawing a adventure of a girl set in Showa 30th, the original work of Takagi Babu, became animated as a movie. As planned to be released in 2009, the avex booth at Tokyo International Anime Fair 2009 had big panels and balloons decorated.

Details are as below.
Pop that was decorated in the booth.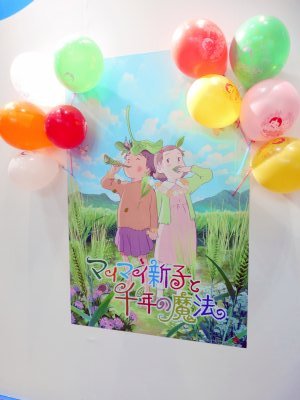 Kimiko of the hero and a transfer student transfer student coming from the city.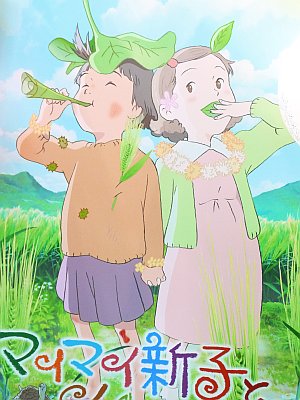 The town of Yonaguchi prefecture Hofu city national railroad, which was called a military prevention country a thousand years ago, will be the stage.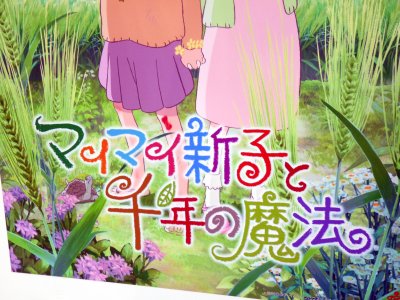 A balloon with characters drawn around the pop.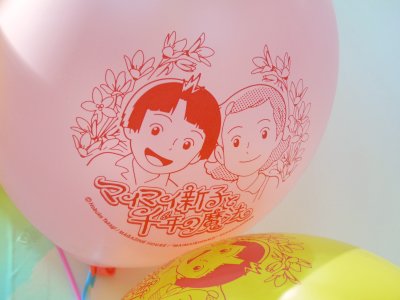 In the corner there was a mark of the Agency for Cultural Affairs.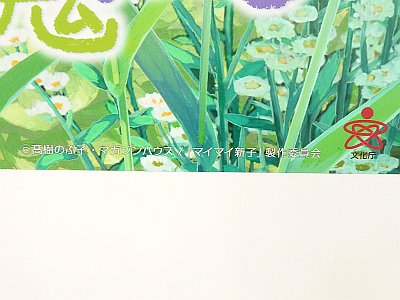 The story is a fantasy-loving and tumbling newborn who was born and grew up in a former home in the country town, gradually getting along with you, Iko who has been transferred to the class, and meets mysterious events beyond a thousand years. As the autobiographical novel by the author of Hofu city originally, as a voice actor beforeYamaguchi prefecture children wantedIt was done.

The cast is still unknown, but on the official website it is getting to see the story outline and key visuals.

"Mai Mai Shinko and the Mill of the Millennium" Official website (2009 released movie)