The first live-action movie of Heinlein's science fiction novel 'Door to Summer' is decided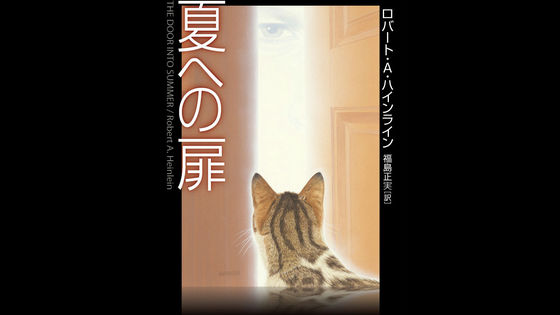 Robert A. Heinlein's 'The Door to Summer ' known for the novel 'Space Warrior' known as the original of the movie 'Starship Troopers' and 'The Moon is a ruthless night queen' 'A alien guest' However, it was decided that it will be made into a live-action movie for the first time. The director is Takahiro Miki, who worked on 'Solanin,' 'We were,' 'Hot Road,' 'Eye of Fortuna,' etc. Starring is Kento Yamazaki, who has been active in numerous works such as 'Kingdom', 'Theater', and 'Saiki Kusuo no Ψ Difficulty'.

Movie 'Door to Summer' Official Site

https://natsu-eno-tobira.com/
'The Door to Summer' was released in 1956 and is set in the near future at the time of writing 'Los Angeles in 1970'. In this film adaptation, the stage is set to Japan and it is being rebuilt.
The protagonist is robotic scientist Soichiro Takakura. Following the deceased father's best friend, Matsushita's will, and spending a calm life with his pet cat Pete and Matsushita's daughter Riko, while developing a plasma storage battery, Takakura was betrayed by his partner and his fiance To Takakura, who was robbed of his company and his inventions and put in a cold sleep device for 30 years from 1995 to 2025, learns that his pets Pete and Riko have died and swears revenge. It is a synopsis of this work.
The comments from the cast and staff are as follows.
Soichiro Takakura, Kento Yamazaki:
I'm very pleased to be a sci-fi lover and I was able to appear in a work based on a masterpiece that could be called the origin of science fiction novels, and I was able to make this work with Director Miki. ..
'The Door to Summer' is a human-like story that depicts Soichiro and the characters around him giving up in the unrealistic world of science fiction.
A retro and charming set set in 1995, a set with SF elements fully opened, 90's costumes and futuristic costumes...I spent the day excitement every day. I haven't seen the movie yet, but I'm looking forward to seeing how the world created by each department is made into a movie.
I think that it is a very nice movie with the addition of settings unique to the movie that is different from the original.
I look forward to the day when we can deliver such a movie that is dear and exciting.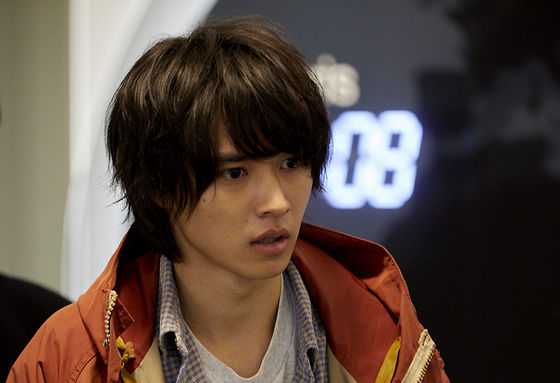 Takahiro Miki:
The classic SF novel 'Door to Summer' that is a classic among classics is made into a movie in Japan now? ? ? When I first heard about this project from Ogawa Producer, I felt anxious about the recklessness of the challenge, but I was more excited than that.

Looking back, the 80's Hollywood science fiction movies that I watched when I was a kid were just like this original work, but it was just a ridiculous piece of fun, but some kind of funny and thrilling attraction. I am truly honored to have been appointed as a challenger to make such an original in Japan.

With the wonderful cast members who also agreed with this project, I would like to finish it as an entertainment work that can be enjoyed by men and women of all ages with the same excitement as myself at that time!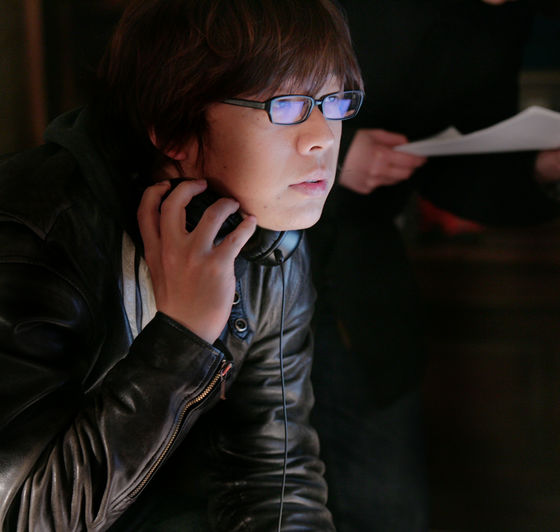 Shinji Ogawa Producer:
If you take the all-time best questionnaire, it will always be in the top rank, and the 'door to summer' is a masterpiece that is highly acclaimed among SF fans. Since its first read in 1979, filming has been a much more personal dream. The original author is Robert A. Heinlein, a famous science fiction writer famous for 'Space Warrior' (movie title 'Starship Troopers') that influenced the setting of 'Mobile Suit Gundam' and was made into a movie in Hollywood. There are many time travel movies including the movie 'Back to the Future', but this work that established the genre of time travel can be said to be a classic among the classics that greatly influenced the later works. ..

That's why a strong director/writer combination is needed to overcome the high hurdle of making a movie, and there is only Takahiro Miki and Tomoe Kanno, who worked together with 'Yodamari no Hano'! I asked the two of them to work together again. As for the expression of pureness and honesty, we were able to welcome Kenji Yamazaki, who is the best in the era, to the lead role. Co-starring the important appearance cat Pete and Yamazaki-san is one of the highlights. We want to deliver it to everyone as soon as the future is unclear because this story is full of the fun of a story that mixes inversion from the bottom and time travel.

The movie 'Door to Summer' will be released nationwide in 2021.

◆Information on 'Door to Summer' works
Starring: Kento Yamazaki
Director: Takahiro Miki
Script: Tomoe Kanno
Original: Robert A. Heinlein/Masami Fukushima Translation 'Door to Summer' (Hayakawa Bunko)
©2021「夏への扉」製作委員会


in Movie, Posted by logc_nt