"Gintama" live-action filming announcement, the original author · Hideki Sorachi "Come with us all with Gintama" comment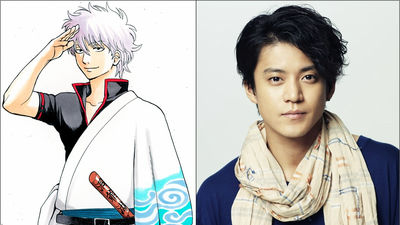 The popular work of the Weekly Shonen Jump Truck series "Gintama" is to be live-action movie. Starring: Oguri Shun x Director: Yuichi Fukuda With the tag, these authors, Mr. Sorachi Sorachi, are sending Mr. Sorachi-san's message indeed.

Movie "Gintama" official website
http://gintama-film.com

Movie "Gintama" Official Twitter account
@ Gintama_film

Making manuscript live-action movies is often in the form of being unconvinced or unsatisfied when the original fans saw, and there are many whispers of uneasy voices, but this time the authors Mr. Hideko Sorachi However, I am announcing a message that seems to be based on the feelings of such fans.

Author Sorachi Sorachi:
Such a luxurious staff and cast got me got misunderstood as a big work cartoon similar to "Rurouni Kenshin" with the keyword "samurai" of "Bakumendo" doing with "jump".
Because the original is the original as if the members are gorgeous, the basic mud boat. Everyone will be dead with Gintama, but Fukuda cooks "Yoshihiko Yuusha" but he is crying out a sense of cosplay but he drew himself into the story without doing anything else But from the time he saw the army swing, from jealousy Oh san thought that I wanted him to die and Oguri-kun was also cool because close was cool, so I was excited to be appealing from the time of making it appear in a manga without permission, and before she saw Oguri-kun's bookshelf on TV Since I thought that I had to get into Suzuran from the time I saw that I cut Gintama with one volume, I think that it is a good opportunity to kill two obstructive talents.
Although it is usual to beat the real live image of cartoons when it is different from the image, I believe that no matter what we do now, the characters of the readers' gintuls are not blurred, and those who gathered here are like that Since it is still people who told me that they wanted to get on the Gintama as it was a mud boat even after prepared for it, if another type of silver soul made by such a person could moss, it would be nice to see it, you can see it What I thought was a frank feeling of my being taken a live-action picture.
So that's why everyone.
Looking at the figure of the "samurai" of "modern" who took a trouble to bother, it is fine to laugh or to cry well. Enjoy the story together with the movie.

When reading this message, it becomes a feeling that there is no choice but to accept together "if the original author understands it and accepts it". Nonetheless, as in this sentence, Yuichi Fukuda, who is known for his drama "Yoshihiro Yosihiko" series, "Aoi Honoyo" and "HK / Metamorphosis mask" in the movie, You can have expectations that it will be different from Atsuta's "making live-action movies different from images". Director Fukuda's comment is as follows.

Yuichi Fukuda Director:
I am really honored that Mr. Sorachi leaves important works. It is the original which is supported by many fans.
I was gathered to the strongest cast, the staff who I trusted with confidence as long as I could express even the realism of the original charm.
When I saw Sorachi, I was told that "Director Fukuda is of course low budget this time too!", But unfortunately it becomes a gintama? I got a lot of budget.
I would like to use up this budget for the gintama who can smile a lot and be moved.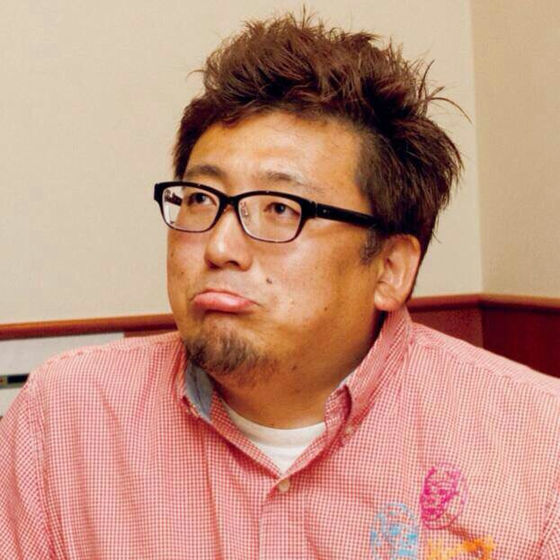 "Gintama" is a manga whose serialization began with the Weekly Shonen Jump in 2004. One of the signboard works of the current jump that the cumulative issue number of the bookbook has exceeded 50 million copies so far. The animation series which reproduced the original taste like how much was broadcasted on the TV many times and besides it is done twice theatrical animation, this time, in this way, it finally arrived at realization of the live action movie at last.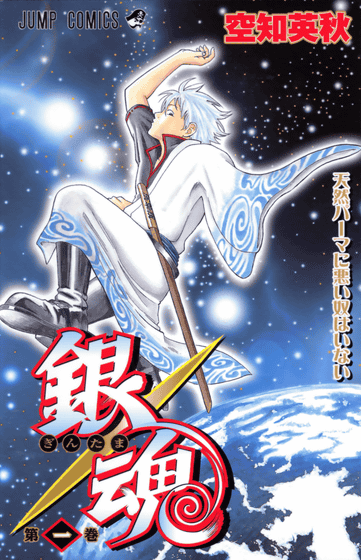 At the moment, detailed information is not revealed except for director Fukuda and Shun Oguri in charge of silver time. In addition, in "Gintama" there is a character called Oguri Shunnosuke who modeled Oguri as a model.

· Staff & Cast
Screenplay / Director: Yuichi Fukuda
Starring: Shun Oguri
Original: "Gintama" Sorachi Hideaki (Shueisha "Weekly Shonen Jump" series)
Production: "Gintama" Production Committee
Production Production: Plus Dee
Distribution: Warner Bros. Movie
© Sorachi Hideaki / Shueisha © 2017 "Gintama" Production Committee

· 2016/12/6 postscript
The appearance of three main casts was announced.

To silver hair! Super ☆ eyeglasses appearance! Blue eyes on orange hair!
All three people are showing off for the first time!# Movie GintamaPic.twitter.com/chVxJcDna 4

- Film "Gintama" Official (@ gintama_film)December 5, 2016

Mr. Shun Oguri who is Susumu Gin Sakata dyed the ground hair in silvery and further reproduced the natural permanent at the time of silver with the wig.

Sakata Gintoki.
Oguri who plays acts training for over 2 months of action training, exercising a sturdy body like silver, dyed the ground hair also as silver hair, and further reproduces the characteristic silver hair of silver when using silver wig. "Toyako" which can be said to be a trademark The hands of a souvenir wooden sword are looking at a strong eyes!# Movie GintamaPic.twitter.com/WM5X6wie5t

- Film "Gintama" Official (@ gintama_film)December 5, 2016

Mr. Masaki Sugano is Shimura Shinpachi role.

Shimura Shinpachi.
Mr. Masaki Sugita who plays actively boasts fashion sense of Pikaichi, such as winning the Best Dresser Prize 2016 the other day, but it is super shiny glasses character Shinpachi, which overturns the image so far!# Movie GintamaPic.twitter.com/2 Q 1 NEJ 2 NPo

- Film "Gintama" Official (@ gintama_film)December 5, 2016

Kagura role is Mr. Hashimoto. Like Oguri-san, I said that he dyed the earth's hair orange.

Kagura.
Mr. Naoko Hashimoto, brisk appetite does not allow other followers, confronts the Kagura of idiosyncratic character with a poisonous tongue in contradiction to pretty appearance, dyed the ground hair in orange in the process of creating a role . Blue eyes and Chinese clothes!# Movie GintamaPic.twitter.com/VVsdW 9 EY 0 v

- Film "Gintama" Official (@ gintama_film)December 5, 2016

Director Fukuda commented "I'm going to work quite a bit because I can live a life to resemble it!"

at last! I was able to show the visuals to everyone! As I mentioned before, I do not have the desire to serve as a director to me at all (although it is totally bragging) I can bet that my favorite original can be imitated, so I'm going to do my best considerably! However! Please burn this face! Such a cool face in the play, because it does not nearly Kagura in particularhttps://t.co/OYxJdbZYN4

- Yuichi Fukuda (@ fukuda_u 1)December 6, 2016