I tried all 3 kinds of pizza style sandwich ``Pizza Sub'' with the maximum amount of mozzarella cheese in the subway history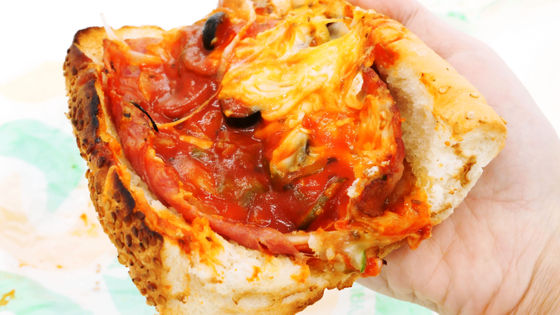 From the sandwich chain subway, 'Pizza Sub ', where you can enjoy pizza with the maximum amount of mozzarella cheese in the history of the subway with one coin, has appeared for a limited time. I bought and tried each of the three types of mozzarella cheese with plenty of mozzarella, ' Basil Tomato Chicken ', ' Teri Mayo Chicken ' and ' Bacon Italiana '.

A new proposal from Subway this fall! A pizza that can be enjoyed easily with one hand has appeared-A hot and soft pizza is offered at a reasonable price of 450 yen-
(PDF file)
https://origin.subway.co.jp/upload/press/HP_200805.pdf
So I came to the subway.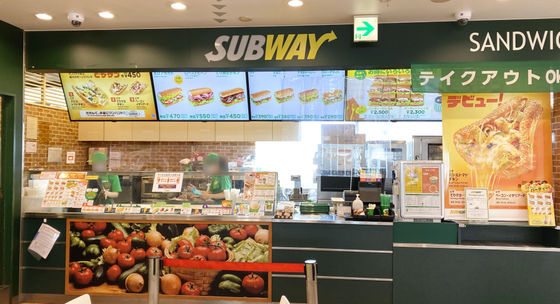 Next to the cashier counter is a poster that appeals to the desired pizza sub.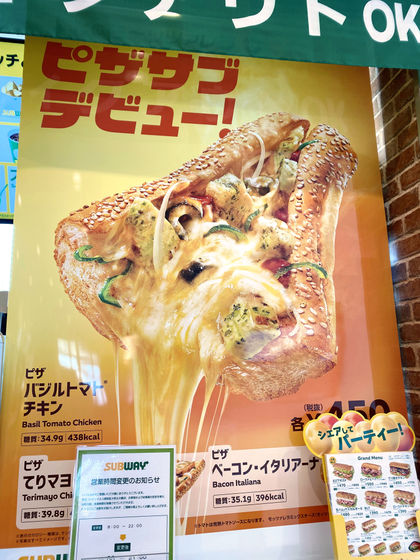 I ordered all three pizza subs at once. On the subway, you can customize the type of bread and the amount of vegetables, but all pizza subs will be 'recommended'. There are three types of vegetables in the pizza sub, peppers, onions and olives, you can reduce or remove vegetables from here, but you can not add other vegetables such as tomatoes.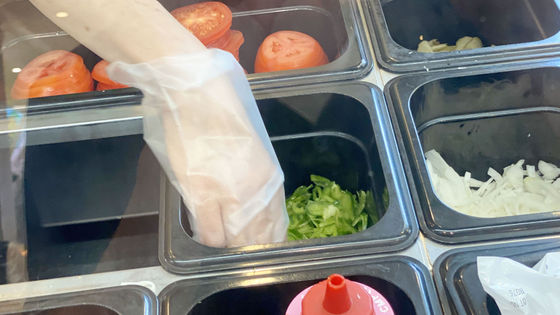 Pizza Sub is heated in the oven until the cheese is fluffy and served hot.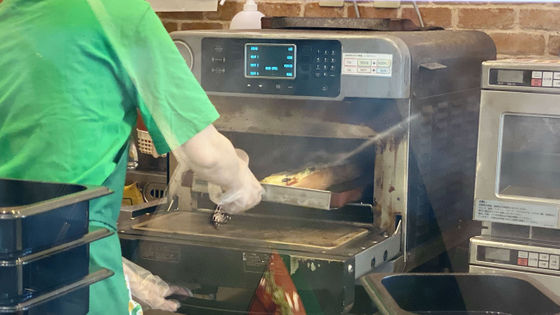 This time, I ordered it by takeout and brought it home.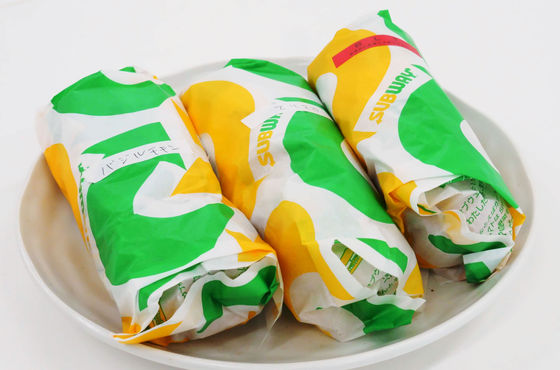 First of all, I will start with ' Pizza Basil Tomato Chicken ' (450 yen excluding tax). Calories are 451 kcal and sugar is 34.9 g.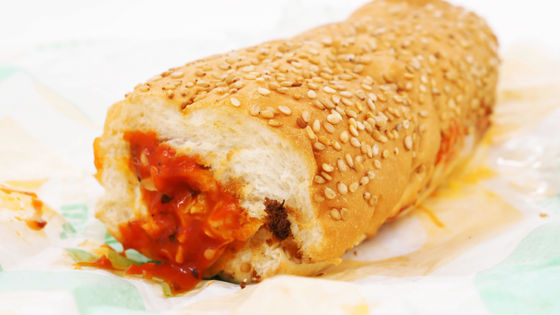 As the name suggests, pizza sub is a subway type 'pizza', and it is served with the bread open at the eat-in. When you take it home, the bread will be provided in a folded state, so if you open it yourself and bring it closer to the eat-in state, it looks like this.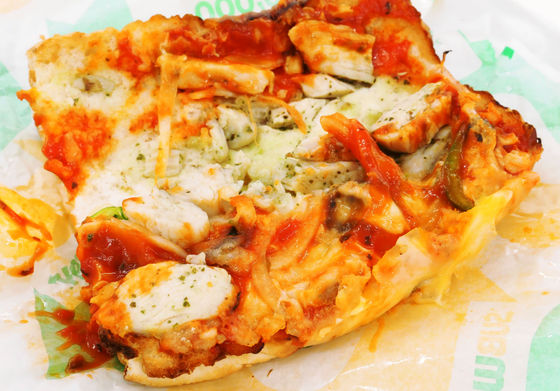 Mozzarella mix cheese containing the largest amount of mozzarella cheese in the history of Japan Subway is enough to spill from the bread. Mozzarella mixed cheese contains Gouda cheese, red cheddar cheese and Maribo cheese in addition to mozzarella cheese.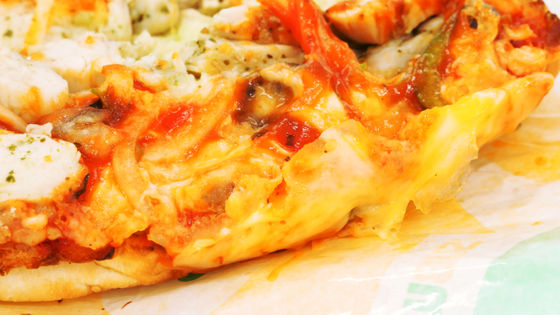 The chicken entwined with basil sauce is rumbling. Other ingredients are onion, pepper and olives. The sauce is a ripe tomato pizza sauce.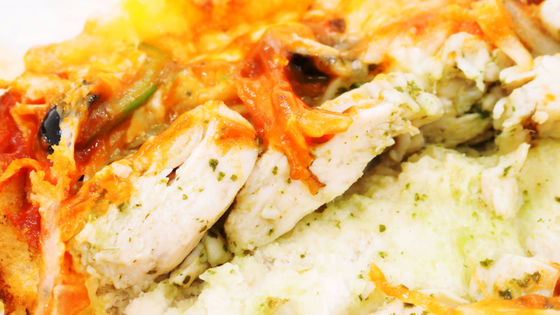 When I tried to eat it, it was a really pizza taste, with a moist chicken, creamy cheese sauce, and rich tomato pizza sauce. You can feel the taste of peppers and olives in the vegetables, and you can enjoy the ingredients in a well-balanced way. The cheese sauce is thick but not bad, and the presence of mozzarella cheese appears every time you chew, so it is recommended for cheese lovers.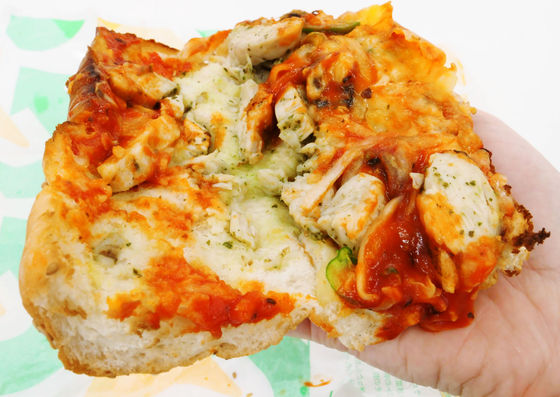 Next, I will eat ' Pizza Terri Mayo Chicken ' (450 yen excluding tax). Calories are 451 kcal and sugar is 39.8 g.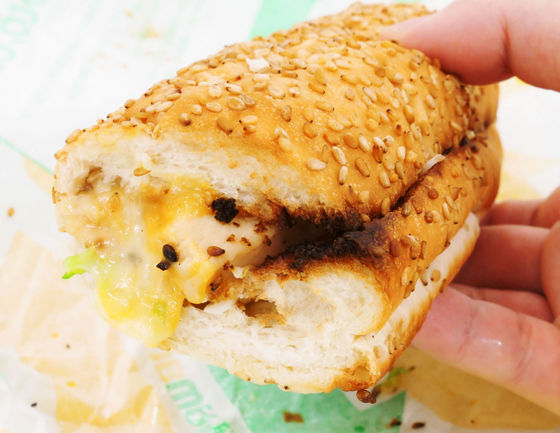 This is also open so that it looks like a pizza.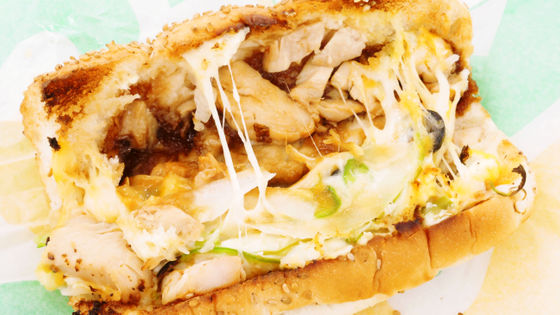 Mayonnaise sauce is added in addition to mozzarella mixed cheese.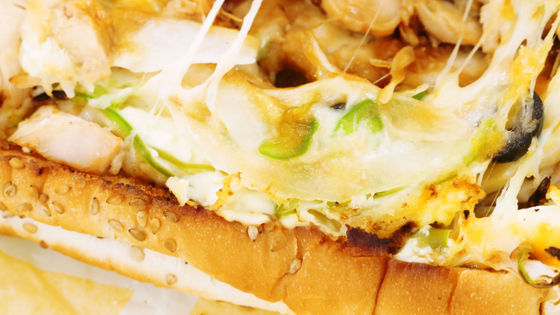 The chicken is covered with teriyaki sauce using tamari soy sauce. Vegetables are common with onion, pepper and olives.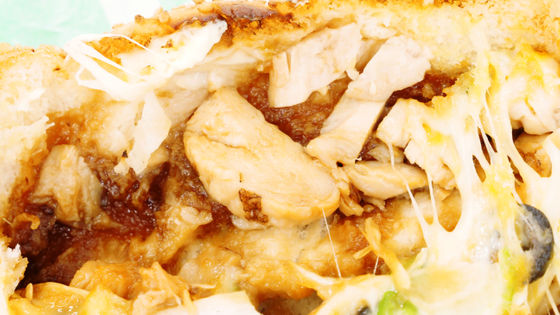 When you eat a bite, the rich mayonnaise sauce and the presence of tamari soy sauce, which has a unique flavor and sweetness, are outstanding, and a fairly Japanese flavor spreads in your mouth. Each time you chew, the flavor of chicken, cheese sauce, and peppers strengthens, leaving a creamy taste of cheese sauce aftertaste.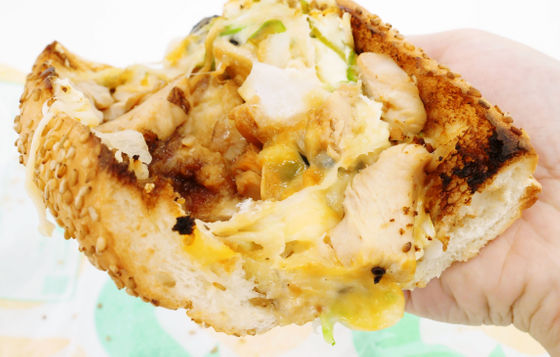 The last is ' Pizza Bacon Italiana ' (450 yen excluding tax). Calories are 396 kcal and sugar is 35.1 g.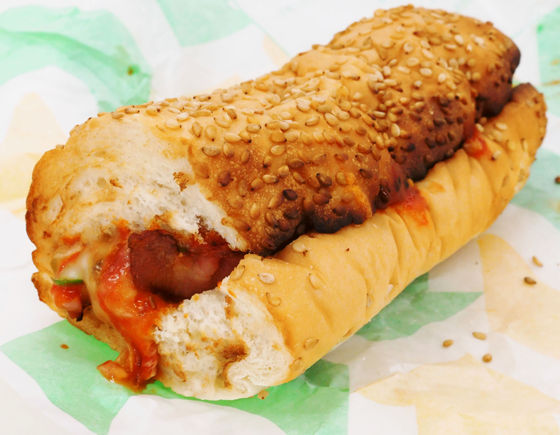 open.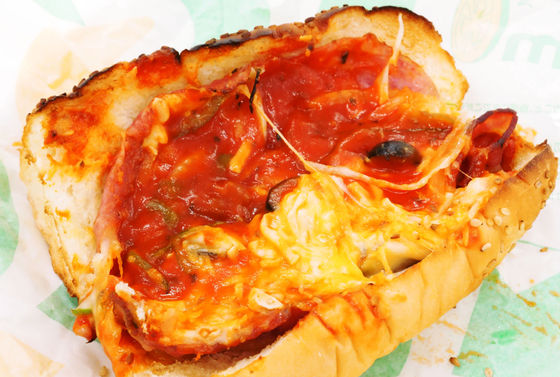 Ripe tomato sauce is spread over one side, and it has the most pizza-like aroma combined with cheese sauce.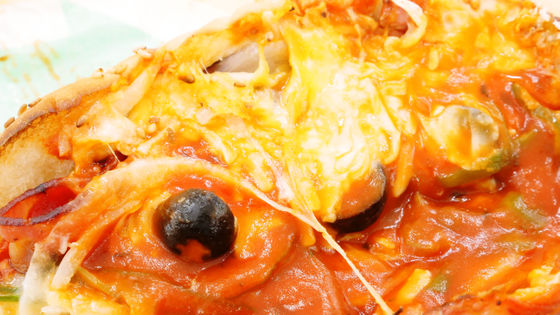 Ingredients include bacon and semi-dry sausage, giving a very flesh impression. Vegetables are common onions, peppers and olives.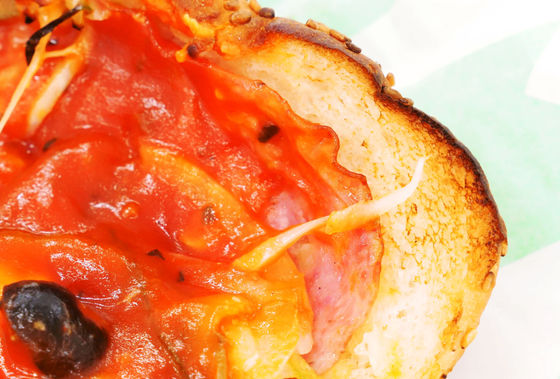 When I tried to eat it, the scent of bacon and the taste of semi-dry sausage pork were rich. The tomato sauce, which feels sweet and sour, the creamy cheese sauce, and the vegetable taste with the bitterness of peppers, combined with the taste of vegetables, made me want to say 'this is really a pizza'.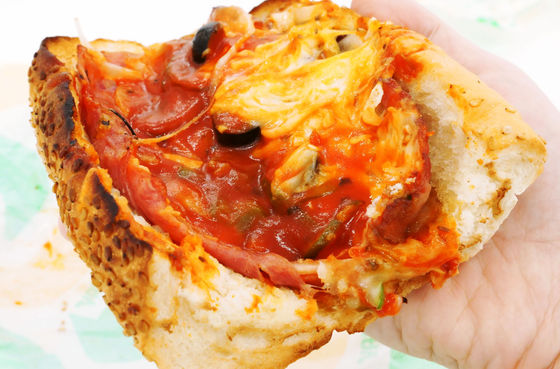 All 3 types of Subway 'Pizza Sub' can be purchased at all Subway stores from August 26 (Wednesday) to October 6 (Tuesday), 2020, except some stores such as stores in leisure facilities.