Nintendo's Q1 2021 operating income more than five times higher than in the same period of the previous year due to the popularity of the Atsume Animal Forest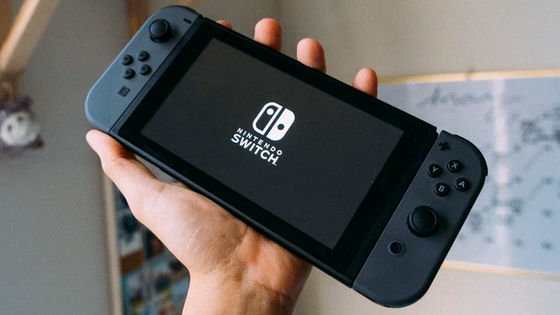 Nintendo announced its financial results for the first quarter of the fiscal year ending March 31, 2021 (April to June). While there are many companies whose business performance is sluggish due to the spread of new coronavirus infection, the sales of Atsume
Animal Crossing
exceeded 20 million units, which was well received. Profit increased 427.7% (5.28 times) compared to the same period of the previous year.
Financial Results Presentation for 1st Quarter of the Year Ending March 31, 2021-Nintendo Co., Ltd.-August 6, 2020
(PDF file) https://www.nintendo.co.jp/ir/pdf/2020/200806_2.pdf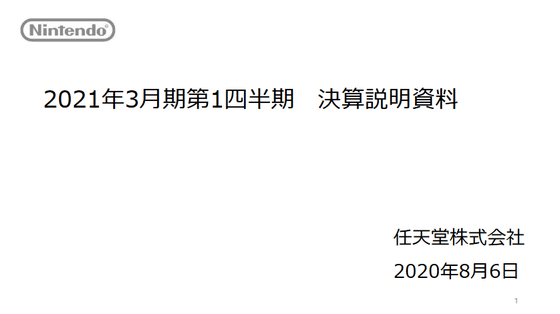 According to the announcement, Nintendo's sales for the first quarter of 2021 were 38.1 billion yen. It was more than doubled, up 108.1% from 172.1 billion yen in the same period last year. Operating profit was 144.7 billion yen, up 27.7% from the same period last year's figure of 27.4 billion yen.

According to the released materials, the hardware sales of Nintendo Switch increased by 166.6% year-on-year to 5.68 million units, and the software sales increased 123% to 50.43 million units, and both were strong. The Atsume Animal Forest, which was released in the previous fiscal year, sold 10.63 million units, for a cumulative total of 22.4 million units.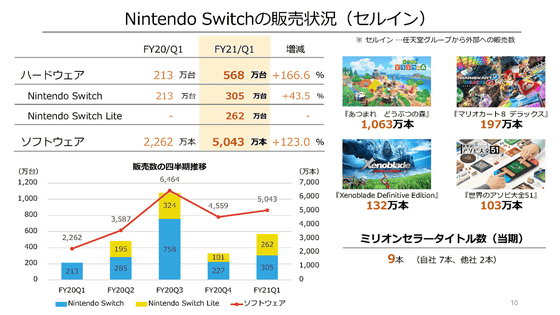 Digital sales, which include sales of package-downloaded download software, download-only software, additional content, and Nintendo Switch Online, increased 229.9% year on year to 101 billion yen. The ratio of digital sales to software sales for game consoles has grown to 55.6%.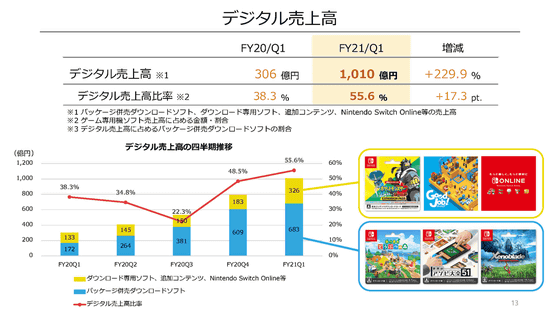 The blockbuster hit of Atsume Animal Crossing and a 427.7% increase in operating income compared to the same period of the previous year have been taken with surprise overseas.

Nintendo Q1 earnings: Profits surge 428%, Animal Crossing sales double

https://www.cnbc.com/2020/08/06/nintendo-q1-earnings-profits-surge-428percent-animal-crossing-sales-double.html
Nintendo profit zooms as virus has homebodies playing games
https://apnews.com/d3312f05e0732ca76d5bf172fd1a4f9d
Everyone's lockdown obsession with Animal Crossing lifts Nintendo's profits to $1 billion.-- The New York Times
https://www.nytimes.com/2020/08/06/business/everyones-lockdown-obsession-with-animal-crossing-lifts-nintendos-profits-to-1-billion.html
Nintendo's Pandemic Bonanza: a Billion-Dollar Profit-WSJ
https://www.wsj.com/articles/nintendos-pandemic-bonanza-a-billion-dollar-profit-11596715007
There are no changes to the consolidated business forecasts announced on May 7, 2020, with sales decreasing 8.3% from the previous year to 1.2 trillion yen and operating income decreasing 14.9% from the previous year to 300 billion yen. Has become.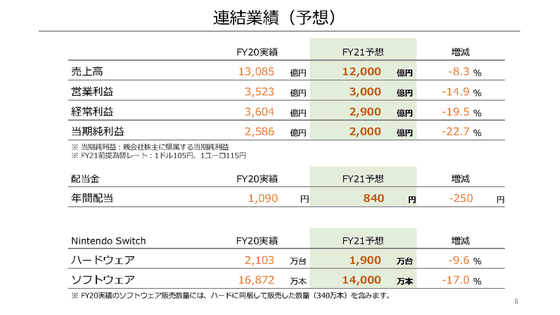 in Game, Posted by logc_nt