Google abandons cloud service plan 'Isolated Region' for China etc.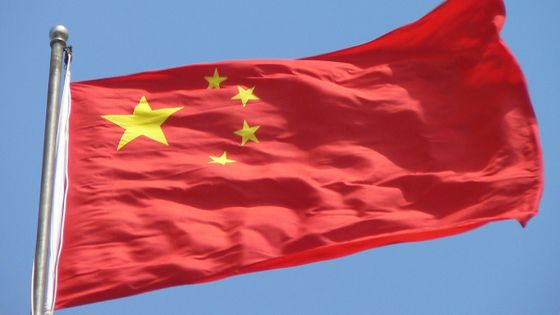 by
Craig Nagy
Google had announced that it would withdraw from the Chinese market in 2010, but in addition
to restarting the provision
of
Google Maps in
2018, it started developing
a search engine ``Dragonfly'
'
with a censorship function for China
etc. In recent years, the movement to re-enter the Chinese market has become more active. However, it was reported on July 8, 2020 that 'Google has abandoned its cloud product development project for China.'
Google Scrapped Cloud Initiative in China, Other Markets-Bloomberg
https://www.bloomberg.com/news/articles/2020-07-08/google-scrapped-cloud-initiative-in-china-sensitive-markets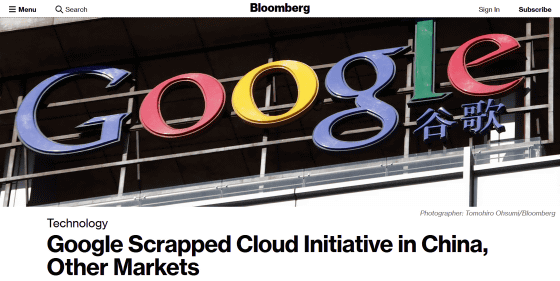 Google reportedly abandoned a cloud computing product for the Chinese market-The Verge

https://www.theverge.com/2020/7/8/21317704/google-china-cloud-product-canceled-isolated-region-data-privacy
Google is making a large investment in the cloud business, and in the financial report for the second quarter of 2019, Google Cloud generated revenue of $ 2 billion (about 218.9 billion yen), $ 8 billion annually (about 875.7 billion yen) It is clear that it has generated sales of. Google is aiming to further develop the cloud business, and
it is
also reported that it
is compelled to
'outperform either Amazon or Microsoft in the cloud business by 2023'.
According to two Google employees who testified to Bloomberg on condition of anonymity, Google is advancing a cloud project internally called ``
Isolated Region
'' towards China and other politically sensitive countries. I was there. It seems that this cloud project involved hundreds of employees scattered around the world, but Google changed its policy in May 2020 and abandoned the Isolated Region.
Isolated Region was developed as a cloud product that allows governments and local third-party companies to manage user data in order to address the country's desire to 'control their own data within the country.' By separating the Isolated Region from the central cloud system and network, Google is trying to make the data manageable without risking the privacy of governments and local companies of companies and users in other countries. thing.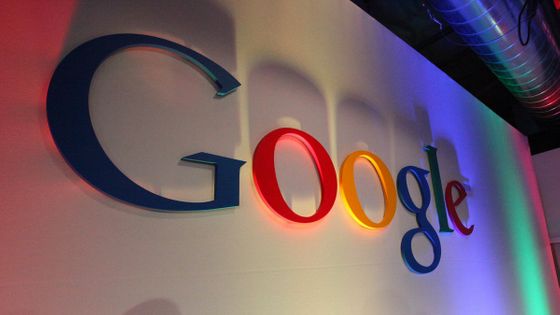 by
Robert Scoble
The rumor that 'Google is developing cloud products for the Chinese market' has been
emerging since 2018
. Google is said to have launched an Isolated Region project as a way to provide cloud products to countries that want their data under government control.
However, in January 2019, Google suspended the development of products for the Chinese market, so it shifted the project to sell the Isolated Region to countries other than China such as Africa, Europe, and the Middle East. However, in May 2020, the Isolated Region itself was completely abandoned.
It seems that Isolated Region not only provided cloud services to countries such as China that strictly monitor the people, but also aimed at providing cloud services to EU countries with strong privacy laws. .. In addition, in the United States, the
CLOUD law
has been established that 'even if the data is stored on a foreign server, it can be accessed by government agencies as long as it is the server of a company based in the United States.' The Isolated Region could be useful to avoid concerns.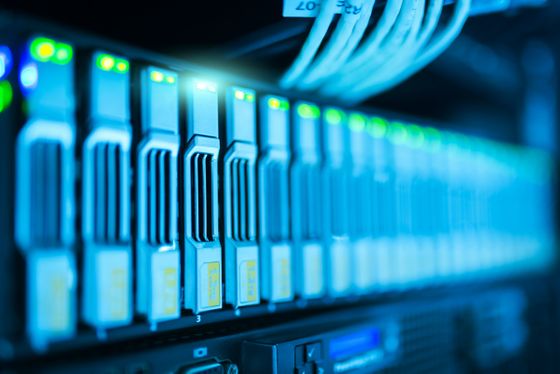 The two employees told Bloomberg that Google abandoned the Isolated Region because of increased tensions with China and other countries due to COVID-19's pandemic and other factors, increasing geopolitical risk. Meanwhile, a Google spokeswoman denies that the abandonment of the Isolated Region is not due to increased geopolitical risk or the COVID-19 pandemic.

According to a Google spokesman, the decision to abandon the Isolated Region was driven by conversations and opinions with stakeholders in Europe and other countries. "We have a holistic approach to addressing requirements such as data management, operational practices and software survivability. Isolated Region is just one option we have considered to address these requirements. 'The Isolated Region was abandoned because other approaches were found to meet the stringent data management requirements,' a spokeswoman said.

In addition, 'Google does not provide a cloud platform in China and does not weigh the options for providing cloud services to China,' said a Google spokeswoman.