Google changed the default setting of the retention period of activity history such as location information to one and a half years for personal information protection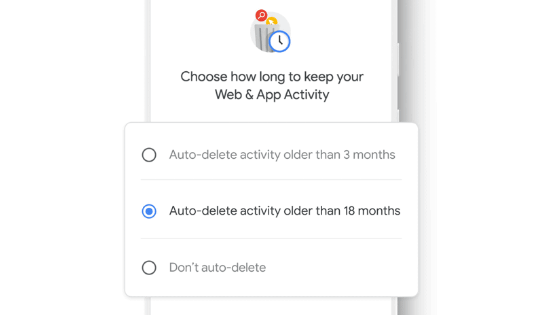 From the viewpoint of personal information protection, Google announced that it will change
the automatic deletion function
of
activity management information
added in 2019 to make the default data retention period 18 months (1 and a half years).
Keeping your private information private
https://www.blog.google/technology/safety-security/keeping-private-information-private/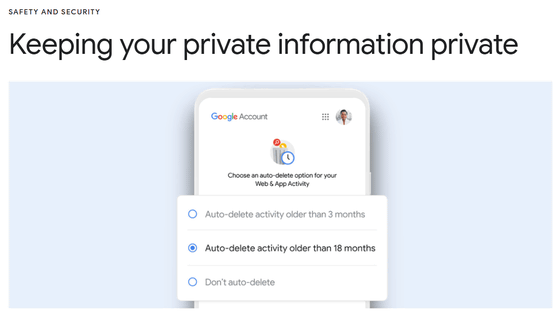 Google manages your activities such as location, search history, and YouTube viewing history so that we can provide you with useful information. However, while some users do not like to save such information, it took a lot of time to delete the information, so the information saved in 2019 will be automatically Added option to remove.


Google announces introduction of automatic deletion function for location information and activity management of web & application-GIGAZINE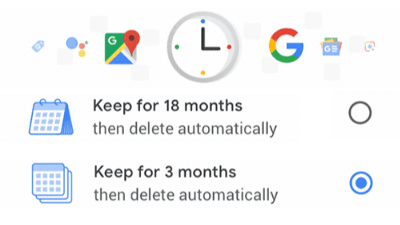 What was added at this time was an option to delete the data for a certain period of time, as in the past, in addition to ``do not delete'', you can now select '3 months' '18 months' as the retention period, for example '18 months' If you set it, the information will be deleted after 18 months without any manual operation.

Conventionally, the default setting of options was to not delete, but Google decided to turn to the direction of 'reducing the amount of data to be saved' to improve privacy management, and set the initial setting of the automatic data deletion period to ' I decided to change it to 18 months.

The setting of '18 months' is applied when you acquire a new Google account or turn on 'Location history' which is off in the initial state of the existing account, and it has already been automatically deleted It does not change when the deadline is set.

On the other hand, there is also the principle that 'useful information for users should be saved', and the viewing history of YouTube used for displaying recommended videos etc. is set to '36 months (3 years)' until the data is automatically deleted. It is said that.