Apple announces project to change Mac to in-house custom ARM processor at WWDC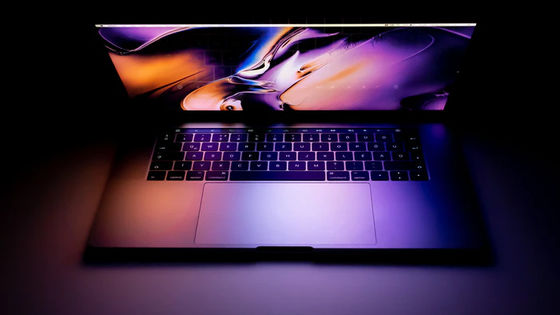 At Apple's developer event `` WWDC '' scheduled to be held on June 22, 2020 (Monday), it is expected to announce a project `` Kalamata '' to change the main processor of Mac from Intel to in-house Is reported by Bloomberg.

Apple Plans to Announce Move to Its Own Mac Chips at WWDC-Bloomberg

https://www.bloomberg.com/news/articles/2020-06-09/apple-plans-to-announce-move-to-its-own-mac-chips-at-wwdc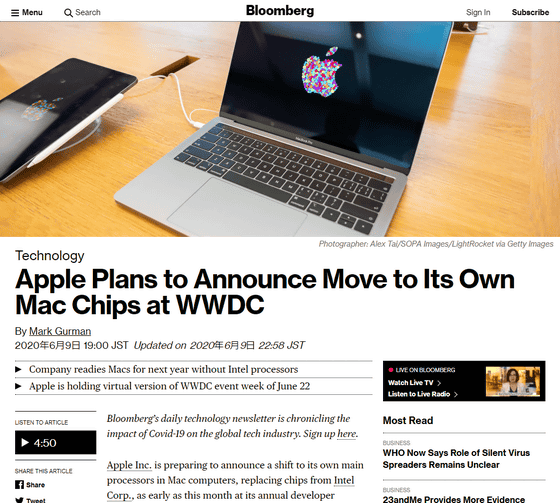 Apple's 'Apartment from Intel processor' 'Migration to ARM' has been whispered for more than 10 years, and it has been particularly true since around 2018.


Apple expects to strengthen relationship with semiconductor fab TSMC to adopt in-house chip for Mac-GIGAZINE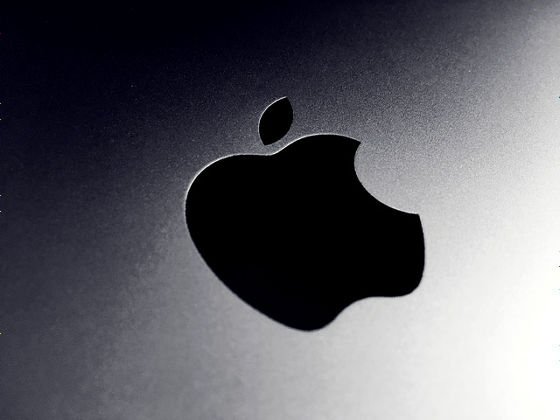 by
Chris Campbell
The Intel side did not publicly announce the 'leaving large customers', but realized that by 2020 Apple would move to a custom designed ARM processor.
Intel expects ``Apple will transition Mac to ARM processor in 2020''-GIGAZINE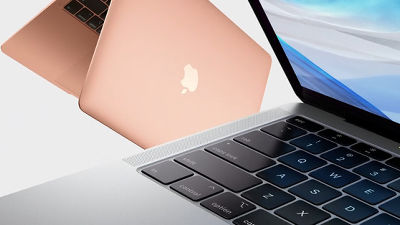 The actual transition time is expected to be 2021 as analyst Minchi Kuo, who is famous for leaking Apple information, once again predicted.


Analysts predict that Apple will release the first Mac with ARM processor in 2021-GIGAZINE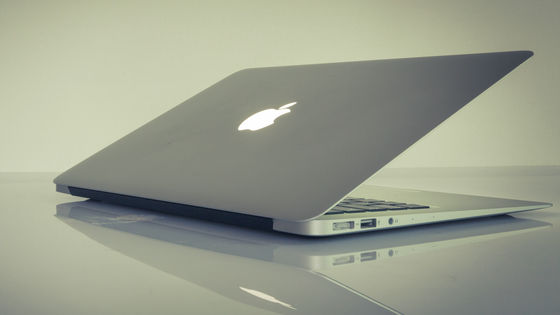 In the first place, ARM is a company born by Acorn and Apple jointly developing the processor of the mobile terminal ``Newton'' in the 1980s, the development department was born independently, so the relationship with Apple is deeper than Intel It can be said that there is.

How ARM has already saved Apple-twice | Appleinsider
https://appleinsider.com/articles/20/06/09/how-arm-has-already-saved-apple---twice

Apple faced a bankruptcy crisis in the latter half of the 1990s, but at this time, because it had ARM stock that was just listed, we were able to survive the difficult situation by selling the stock. Also in the development of the iPhone processor, Apple consulted with Intel, which was deeply related at the time, but there was a history that the ARM processor was adopted because it was refused, and Apple has been saved twice by ARM. I will.

However, this time the processor change of the Mac is not something like 'to reward the past benefits', but it is considered simply because 'the Mac lags behind in the processor'.