Resellers use bots to buy Nintendo Switch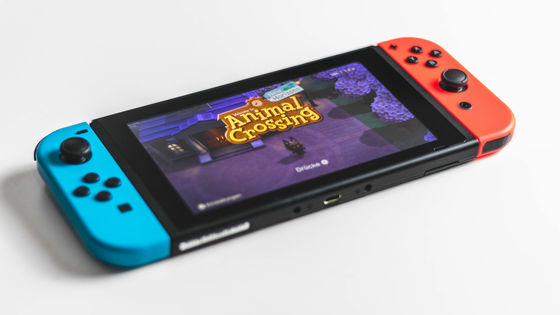 Demand
for
Nintendo Switch increased
due to the effects of the
new coronavirus
and
Atsume Animal Crossing Forest
, causing a
temporary suspension
of
shipments at
home and abroad. In Japan,
the re-shipment
of
Nintendo Switch
has been
announced,
but it is a dedicated bot that causes such inventory shortage,
Motherboard of
technology media reports.
Resellers Using Checkout Bots Are Driving the Nintendo Switch Shortage-VICE
https://www.vice.com/en_us/article/bvgqp3/nintendo-switch-check-out-bots-shortage
The inventory shortage of Nintendo Switch is getting serious due to the influence of the new coronavirus and the forest of hitting animals, as a result, the price of Nintendo Switch sold at online shopping sites such as Amazon.com, Best Buy and eBay is soaring. I will. As of the end of March 2020, Amazon.com will be about 1.5 times the list price of 439 dollars (about 47,000 yen), and Amazon.co.jp in Japan is about 1.5 times the list price of 45,500 yen Nintendo Switch It was sold.
Sales price is rising dramatically due to lack of Nintendo Switch inventory-GIGAZINE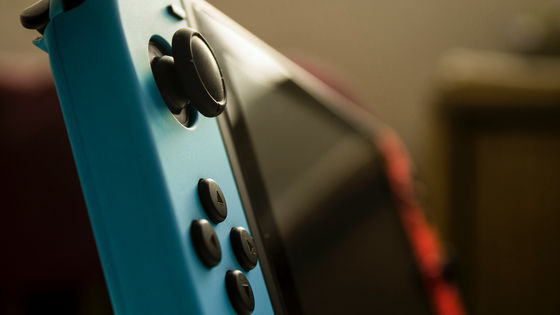 Behind this soaring price is the existence of bots called 'checkout bots' used by people called '
resellers
'. This checkout bot is a tool that checks the inventory of specific products on online shopping sites such as Amazon.com and automatically purchases them from retail stores. Motherboard is tracking the communities that deploy this checkout bot.
The checkout bot in question is based on the open source tool 'Bird Bot' created by developer Nate as 'a tool for quickly purchasing Nintendo Switch'. Nate told Motherboard, 'I was joking about it, but I quickly realized how powerful this tool was.'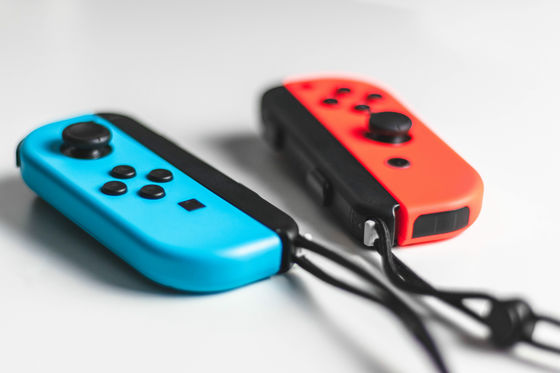 Nintendo Switch resellers are not the only ones using checkout bots like Bird Bot. Resellers who sell sneakers for collectors and ticket brokers are also using checkout bots to buy products faster than other resellers. Online shopping sites often try to block automated tools like checkout bots, but bot developers and resellers who use bots route various computers before the bot orders items. By doing so, it seems to avoid blocking on the site side.

Since it is difficult for general users to purchase products using bots, bot developers build customer support on servers such as
Discord to
provide user support. Also, in some resale communities, insiders of the company
may leak the URL
where the
latest product is displayed
.
Created by Nate, Bird Bot is a tool that helps resellers buy Nintendo Switch, just like traditional checkout bots. Bird Bot is a 'checkout bot for Nintendo Switch sold at Wal-Mart and Best Buy', but it can also be used to purchase products other than Nintendo Switch. Most checkout bots for buying fashion items sell for hundreds of dollars, but Bird Bot is distributed for free, so anyone can download and use it. There are advantages.
Nate works as a reseller and says, "My friend and I were talking about reselling the Nintendo Switch. At one point, a friend with the nickname Bird told me I should make a bot, It was decided to develop it, 'said Bird Bot, which is both a tool for purchasing Nintendo Switch and a tool for resale.
When Motherboard joined the Bird Bot community on Discord built by a reseller, about 600 users were trying to purchase Nintendo Switch using Bird Bot. Also, when I checked the logs on the server, it was revealed that about 1000 users had participated in the community until recently. In addition, some users who participated in the community revealed plans to resell the Nintendo Switch obtained at Bird Bot.
Discord's Bird Bot community has shared information such as 'Walmart is in stock!', And Motherboard confirmed on the site that the Nintendo Switch was out of stock within minutes after the link was shared. That. However, it is also pointed out that Bird Bot can not always purchase the Nintendo Switch first, and one user Motherboard heard was `` A checkout bot to purchase products such as Nintendo Switch, Oculus, and webcam. There are hundreds of people using it, so not everyone who uses the bot can buy it when it comes back in. '
In addition, it seems that some users on Bird Bot community of Discord are not only on online shopping sites but also on
websites
such as
BrickSeek
to go around the actual stores and purchase and resell Nintendo Switch. is.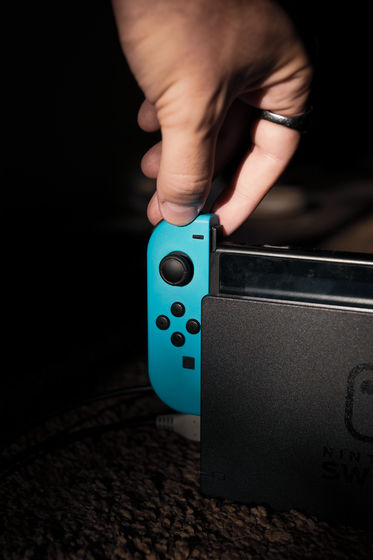 Discord's Bird Bot community seems to have users discussing to maximize Bird Bot order success rate, not only sharing links of Walmart and Best Buy, but also optimal for tasks to be performed at the same time It is said that they are discussing with each other whether to use encryption or a proxy. Motherboard also asked Walmart and Best Buy about their efforts to prevent the use of automated tools like bots, but there is no response at the time of writing.

As mentioned above, many general users are in a situation where Nintendo Switch is not available due to the shadow of people trying to purchase Nintendo Switch using bots such as Bird Bot. Among people who can not purchase Nintendo Switch, even users who have made parts and made their own have appeared.

A fierce man who assembled a whole Nintendo Switch out of stock from replacement parts appeared-GIGAZINE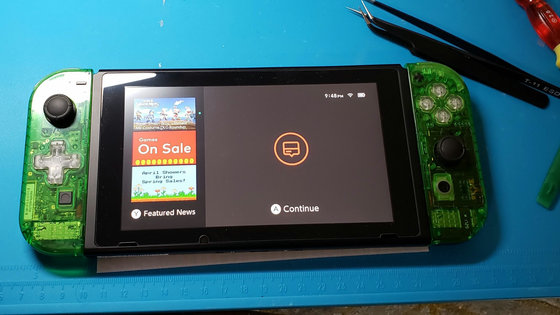 Besides, Motherboard has a tool that automatically sends a text message when the inventory of Nintendo Switch is replenished on the online shopping site, and the existence of people who purchase Nintendo Switch on the online shopping site dedicated to veterans Introducing the chaotic situation surrounding Nintendo Switch.

According to Motherboard, not only Bird Bot but also existing checkout bots developed for resale of sneakers are used for resale of Nintendo Switch. According to Nate, the checkout bots 'Scottbot' and 'Swift' can purchase at least Nintendo Switch, and one user on Discord called 'Phantom' as a bot called Walmart, Best Buy, Gamestop etc. You can go around.

The developer of checkout bot Phantom said, 'Phantom now supports Best Buy and some sites will be added in the future. In the first 24 hours of Phantom's release, Nintendo Switch made over 500 payments. There was. '

Nate, who developed Bird Bot, claims that the bot collected more than $ 1000 (about 110,000 yen) for charity, but at the same time from users who want to buy Nintendo Switch, `` Why resale It seems that there are many angry voices such as 'Do you offer a bot to the shop?'

Nintendo announced the shipping schedule of Nintendo Switch on April 14, 2020, but it is clear that checkout bots such as Bird Bot will continue to be used to buy Nintendo Switch.

[Notice] Nintendo Switch and Nintendo Switch Lite will be shipped this week and thereafter. In addition, we plan to ship the Atsume Animal Crossing Body Set around the end of April. Most will be sold online at e-commerce sites and retailers. For details, please check with each retailer.

— Nintendo Co., Ltd. (@Nintendo) April 14, 2020
in Game, Posted by logu_ii