Approximately 42 billion yen will be collected by selling 55,000 lots of virtual land of the new Metaverse, transaction fees of Ethereum will rise more than virtual land lots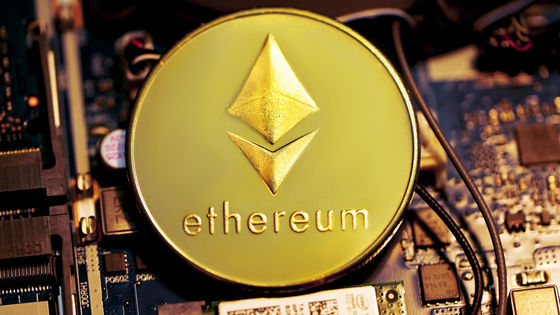 Yuga Labs , the developer of Bored Apes Yacht Club , which is popular as an NFT collection, has started selling virtual land lots in a new Metaverse project, a virtual currency worth 320 million dollars (about 42 billion yen) Succeeded in procuring. Since this virtual lot is based on the virtual currency Ethereum, the entire blockchain of Ethereum is also affected, and the gas fee (transaction fee) has risen above the price of the virtual lot. ..

Bored Ape Metaverse Frenzy Raises Millions, Crashes Ethereum --Bloomberg
https://www.bloomberg.com/news/articles/2022-05-01/bored-ape-metaverse-frenzy-raises-millions-disrupts-ethereum

Bored Ape Yacht Club creator's metaverse mint rocks the Ethereum blockchain --The Verge
https://www.theverge.com/2022/5/1/23051974/bored-ape-yacht-club-metaverse-mint-rocked-ethereum-blockchain-otherside-otherdeeds-yuga-labs

Yuga Labs Sees $ 561 Million in Otherside Ethereum NFT Sales Within 24 Hours --Decrypt
https://decrypt.co/99156/yuga-labs-sees-561-million-in-otherside-ethereum-nft-sales-within-24-hours

ApeCoin Plummets After Otherside Land Sale; Yuga Labs Wants Its Own Chain But Vitalik Buterin Says That's Not The Answer --Benzinga
https://www.benzinga.com/markets/cryptocurrency/22/05/26920692/apecoin-plummets-after-otherside-land-sale-yuga-labs-wants-its-own-chain-but-vitalik-buter

On April 30, 2022 local time, Yuga Labs launched a new metaverse, Otherside 's virtual land, Otherdeeds, for 55,000 lots. Otherdeeds is an Ethereum-based NFT, but you need to use ApeCoin, a unique cryptocurrency related to the Bored Apes Yacht Club, to purchase Otherside's virtual lots. The price was soaring.

The adventure begins. Otherside. 4/30, 12pm ET.

PS Otherside Discord is open: https://t.co/ZPj7nbyBeP https://t.co/jL61iSy97d

— OthersideMeta (@OthersideMeta) April 23, 2022


Along with the sharp rise in the price of ApeCoin, the transaction fee of Ethereum, which is the basis of Otherdeeds, is also rising, and the transaction fee of Ethereum after the launch of Otherdeeds reached 123 million dollars (about 16 billion yen) in total. It is said that it is. Due to this soaring price, the transaction fee of Ethereum required to purchase one Otherdeeds is about 6,000 dollars (about 780,000 yen), which is higher than the selling price of Otherdeeds itself.

Jason Wu, founder of DeFiner, a decentralized lending protocol, said, 'The sale of Yuga Labs' virtual lots has surged the most Ethereum transaction fees to date.' 'With the launch of other NFTs, Ethereum We have often witnessed soaring transaction fees, but this is arguably one of the highest ever. '

In fact, Buyers of Otherdeeds posted tweets like 'I was able to buy two Otherdeeds! But the gas bill was crap.'

Phew .. Got 2! Damn that gas wasn't fun ???? #otherside #otherdeed #yugalabs #BAYC #APECOIN pic.twitter.com/DEDJBRfe8q

— Bartnotsimpson.eth ???? (@bartnotsimpsonx) May 1, 2022


In order to create a token or trade on Ethereum, the creator of the token or the trader must pay a transaction fee (gas fee) to the person who ordered the transaction on the network. When the network is congested, gas bills will skyrocket as transactions are prioritized. The gas billing mechanism in Ethereum can impact Ethereum-based businesses such as Uniswap and slow down transactions on other platforms.

Yuga Labs has adopted a sales method of 'lowering the price of Other deed over time' to prevent the price of gas in Ethereum from soaring. However, it seems that Yuga Labs could not alleviate the congestion of purchasers because it changed this sales method on the way. As a result, Yuga Labs apologized on Twitter for the soaring gas prices for Ethereum and said, 'I understand that ApeCoin needs to move to its own blockchain.'

We're sorry for turning off the lights on Ethereum for a while. It seems abundantly clear that ApeCoin will need to migrate to its own chain in order to properly scale. We'd like to encourage the DAO to start thinking in this direction.

— Yuga Labs (@yugalabs) May 1, 2022


In addition, ApeCoins collected in this Otherdeed sale will be frozen for one year, so it seems that the distribution volume of ApeCoins will decrease. A Yuga Labs spokeswoman did not answer questions such as who the funds raised would be sent to or if existing ApeCoin large owners would participate in the sale of the virtual lot.

Otherdeed sold this time is 55,000 lots, but it seems that 45,000 lots will be allocated to NFT owners of Bored Ape Yacht Club and Mutant Ape and developers of Yuga Labs and other projects. Please note that the process for NFT owners of Bored Ape Yacht Club and Mutant Ape to claim free Otherdeed has been postponed to avoid further spikes in Ethereum gas bills.

The release date of the virtual land sold this time, Metaverse that can actually handle Otherdeed, and Otherside has not been clarified at the time of writing the article.


in Note, Posted by logu_ii