I tried staying at a luxury residential area `` Beverly Hills '' mansion for 10,000 yen per night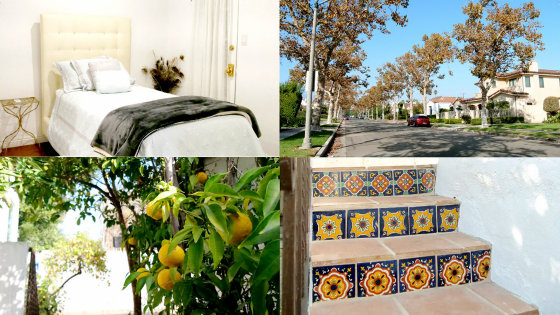 Beverly Hills,
a luxury residential area in Los Angeles, USA, which is the stage for dramas and movies, is also lined with residences such as Hollywood celebrities. There are several Beverly Hills mansions registered on
Airbnb
where you can
rent
a house from a local person, but they are all popular and can be booked in the last few months. Meanwhile, I was able to rent a room in the Beverly Hills mansion for about 10,000 yen per night, so I stayed there.
Nice private room in Beverly Hills-Houses for Rent in Beverly Hills
https://www.airbnb.jp/rooms/21354662
Los Angeles, the United States, is a city that changes its atmosphere when one street is different. The downtown area is like this, with high-rise buildings, wide roads, and few children.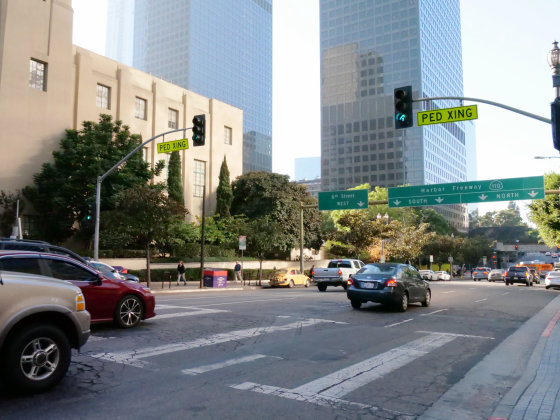 ...... Beverly Hills arrived after being shaken for 20 minutes by bus from downtown.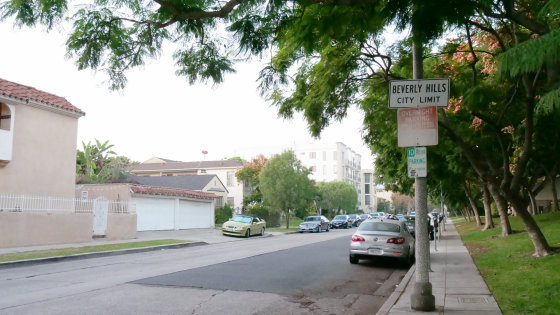 The park is filled with greenery, and children and dogs are having fun running around the park.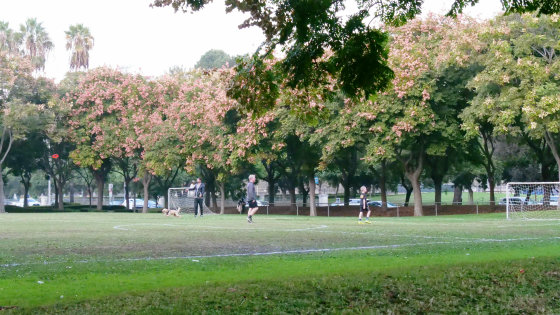 Around Beverly Hills, there are a lot of houses that are likely to appear in dramas and movies. The houses are mostly flat, with beige walls and orange roofs. There were a lot of lawns, and there were often luxury cars in the garden.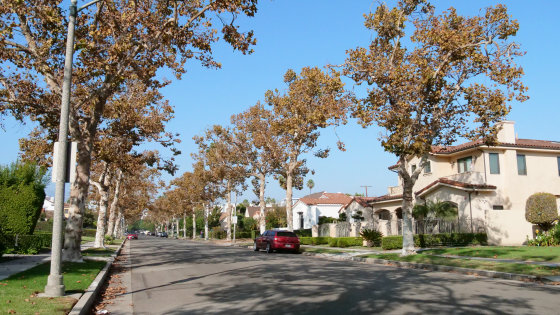 A house with a bright floral arch ...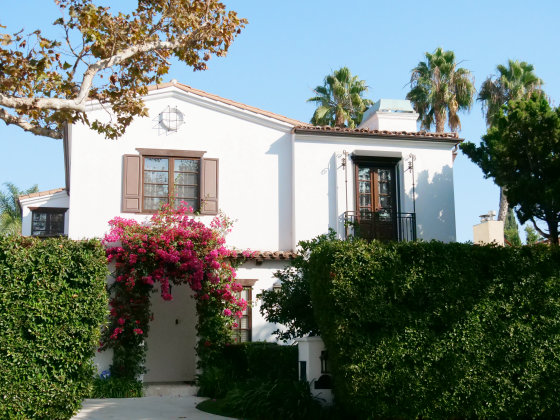 House with balcony.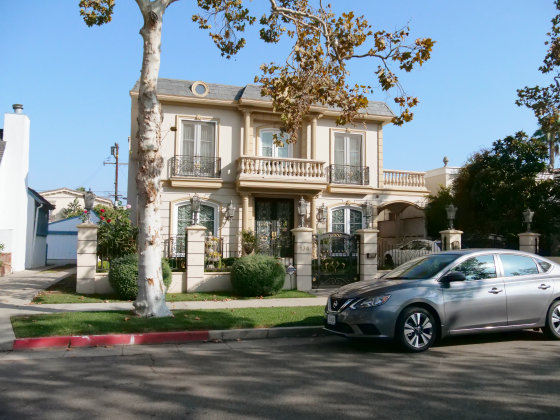 You can see how you drove around the Beverly Hills residential area by car from the following.


The state around Beverly Hills looks something like this-YouTube
The place I stayed was a residential area, but when I walked for a few minutes, there was Odori, and at night it was decorated with illuminations.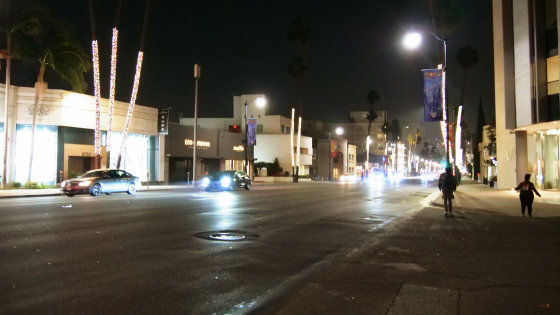 There are a number of restaurants that look so upscale.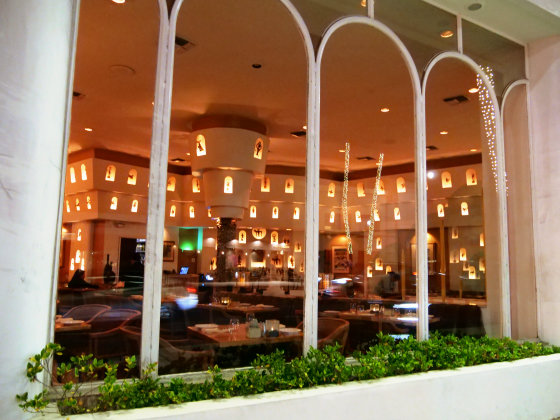 There were also eyelash salons and spas.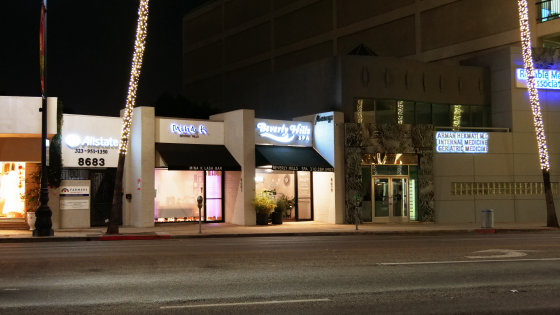 This is the place to stay. Beverly Hills is located in Beverly Grove, where there are restaurants and boutiques for the wealthy.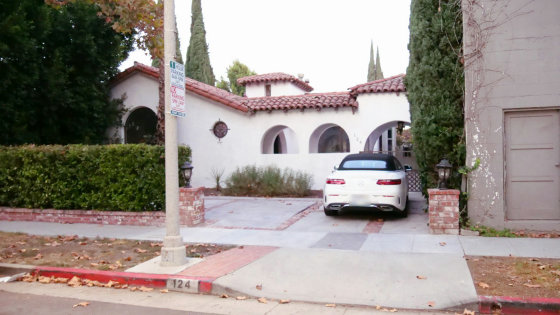 Open the gate and go inside.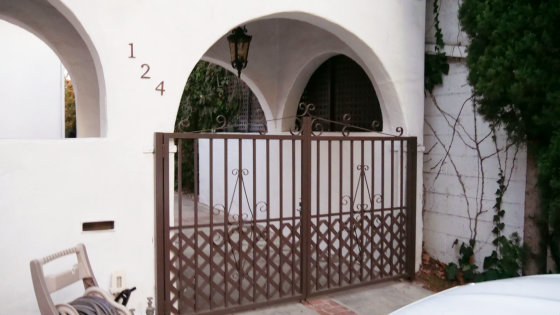 If you go through such a passage ...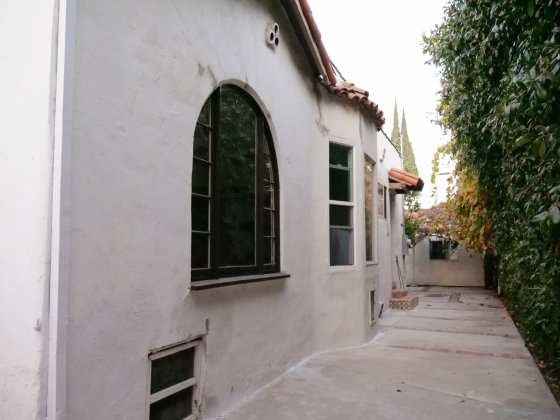 There was an arch made of lemon trees.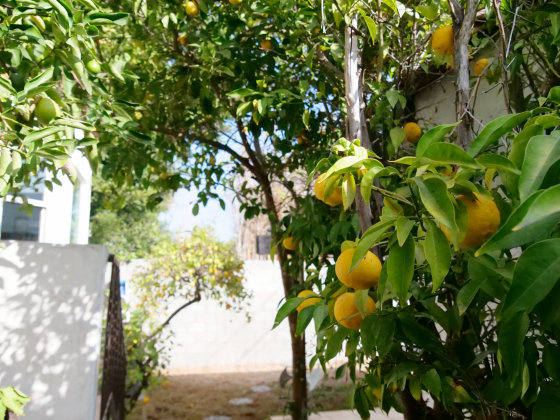 The ground is full of lemons.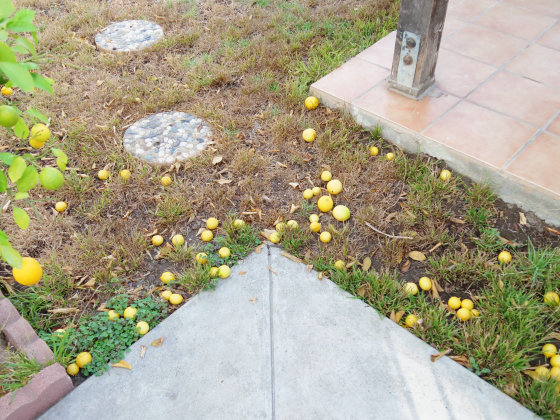 This is a guest room where you can stay in a private room from the back of the house.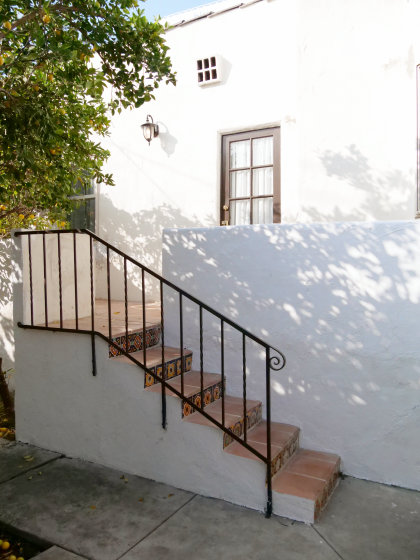 Staircase with colorful tiles on a white wall ... and a Mediterranean style.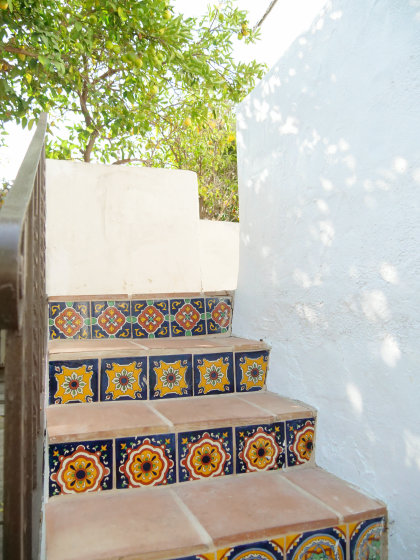 Enter here.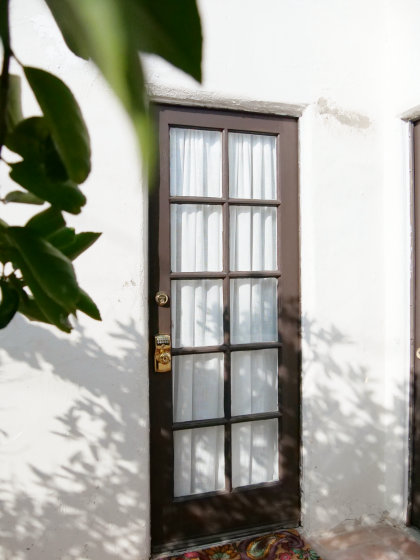 A key of the type that unlocks by pressing the key was attached to the door. The host will greet you at the time of check-in, but after that, enter the number in this key to enter and exit. I didn't have to carry my key with me, so it was easy.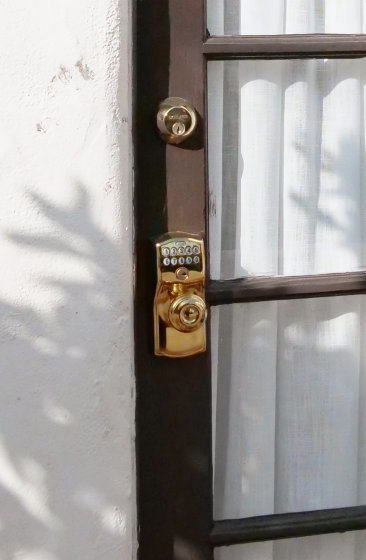 So I entered the room. The inside of the room looks like this, with a bathroom in the back left of the main bedroom and a closet in the back right.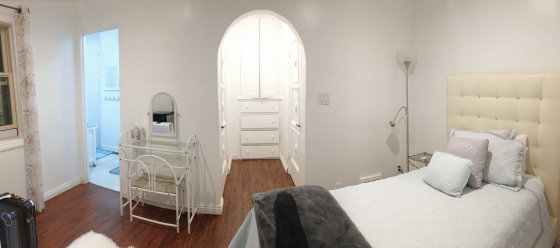 Looking at the room from the other side.



Around the bed is like this.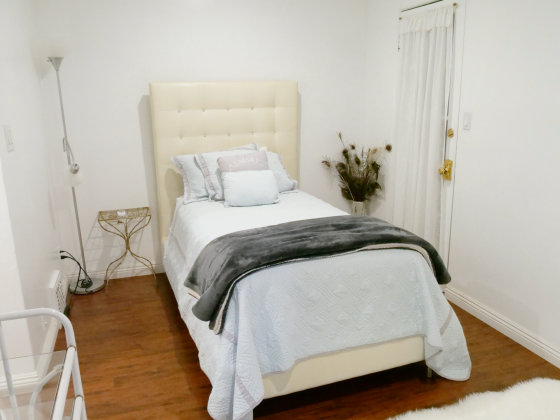 A light stand on the left ...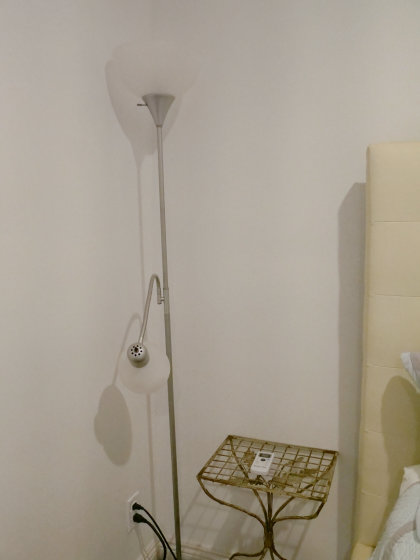 Gold side table.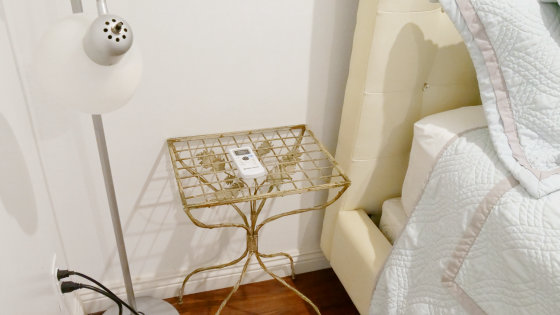 Four pillows are stacked.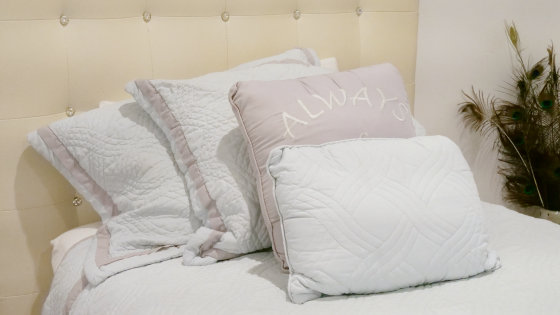 The bed was fluffy.



Windows opposite the bed. There is a refrigerator and air conditioning system, but no TV.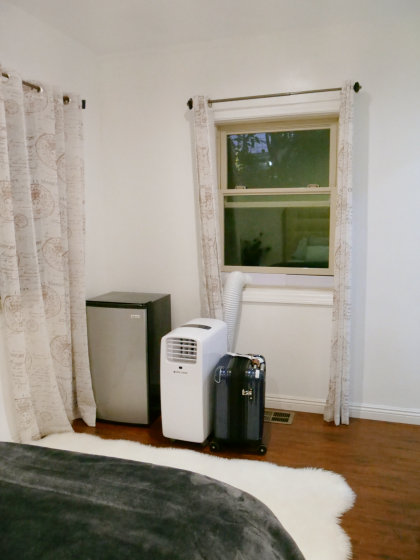 Refrigerator is about the same size as that in hotels, etc. It is enough size for 1-2 nights.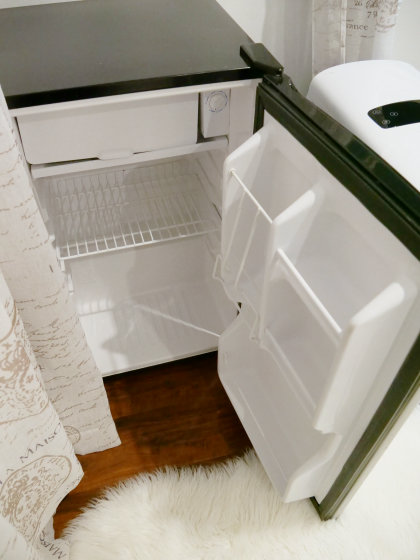 Between the bed and the fridge, there was a white and fluffy rug that made me worried, 'Is it okay to step on the ground ...?' I somehow avoid walking.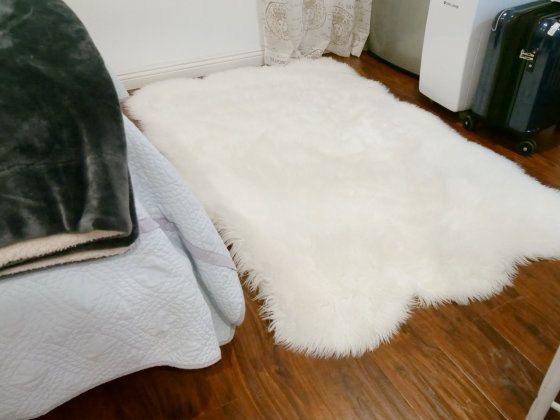 In the back left of the room is a glass head. There is a bathroom over there.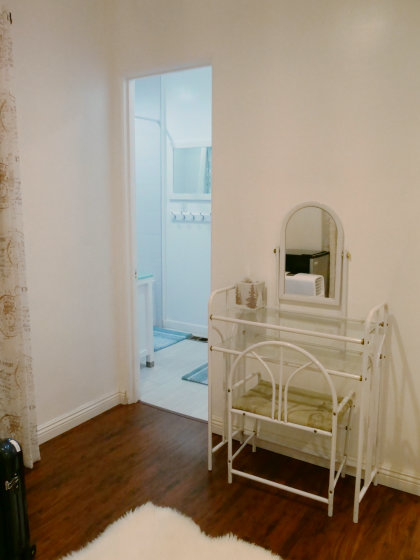 The mirror stand looks like this. A little writing or PC work seems to be possible here.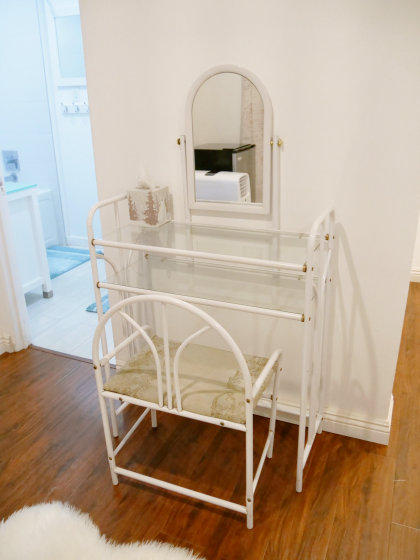 The bathroom looks like this. A ceramic bowl is a washbasin, and there is a bathtub behind it.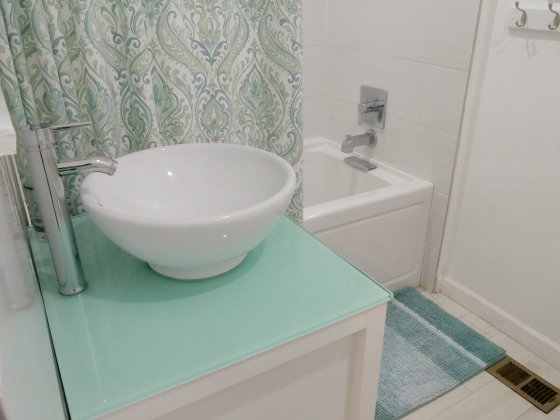 The bathtub has a jacuzzi. As expected, it is Beverly Hills.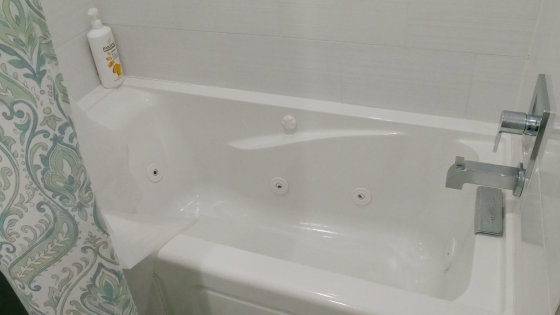 Because it is a unit bath, there is a toilet in front.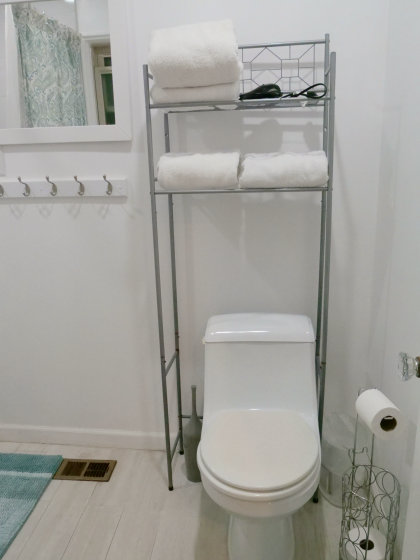 There are 3 bath towels and a hair dryer on the shelf installed on the toilet. Airbnb's inn basically doesn't have room cleaning, so it's nice to have a lot of bath towels.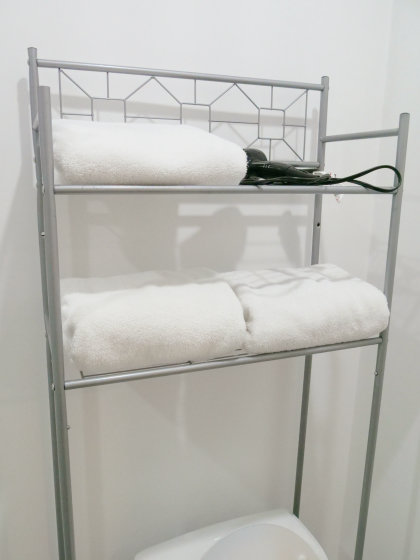 There is also a closet in the back of the room.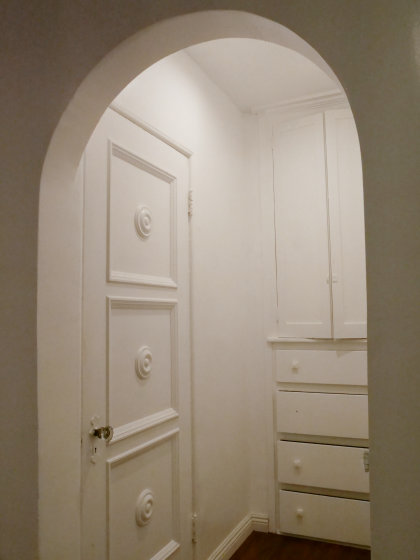 Put your luggage here. There were no hangers.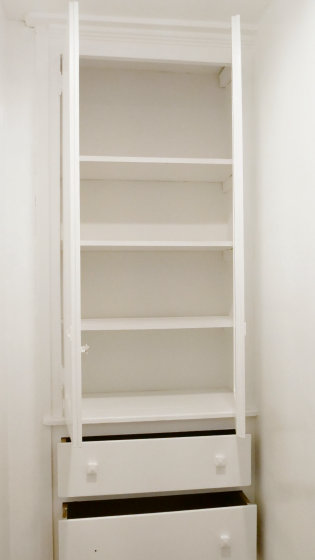 There is a door that connects to the main room in the right back of the room, where there is a closet, but since this is locked, only this guest room can be used. You can't use the kitchen, but there is no problem if you don't cook. The neighborhood was completely residential, so it was very quiet at night and we had a relaxing time.