It is possible to stay in Paris for less than 10,000 yen and also equipped with Wi-Fi "Hôtel du Roussillon" Accommodation repo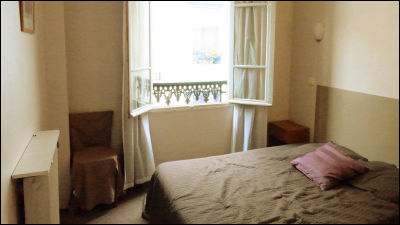 When I go on a trip to France where prices are higher than in Japan, I want to finish the stay as cheap as possible. There are many hotels that cost more than 10,000 yen per night in the center of Paris, but we can stay at less than 10,000 yen at a distance and equipped with Wi-Fi "Hôtel du Roussillon (Hôtel du Roussillon)There is a hotel called.Booking.comAs a result of searching for the cheapest hotel in the area around Paris, it was the cheapest hotel so we actually stayed.

Accueil / Home
http://www.hotelduroussillonparis.com/

23 Rue Paulin Méry, 75013 Paris, France


The nearest station is MetroPlace d'Italie (Place d'Italie) stationSo, as soon as I left the station there is a big shopping mall.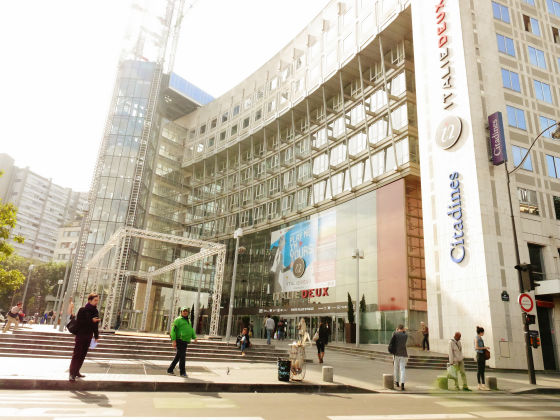 Go through the red roofed cafe opposite the shopping mall ... ...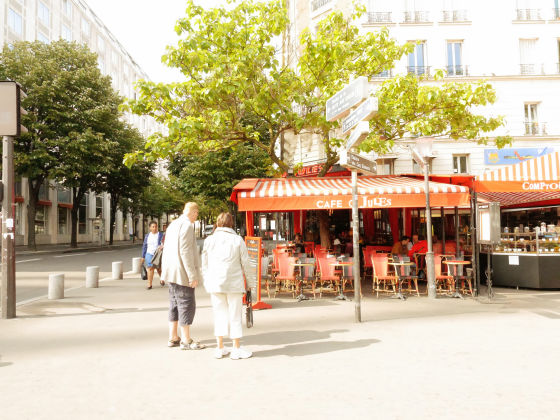 There is Hôtel du Roussillon in this narrow alleys. The map is necessary because it is a little confusing.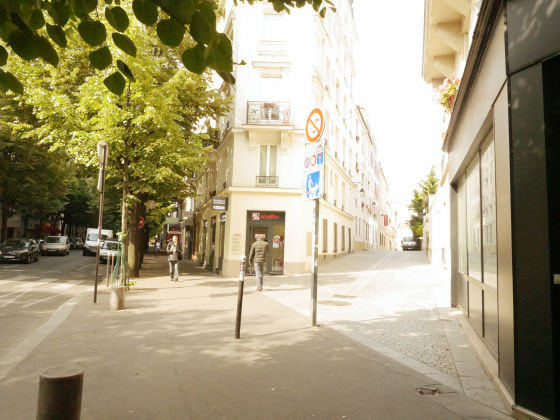 A sign signed "HOTEL" in white with a white line is a landmark. It looks like a self catering but the entrance is right here.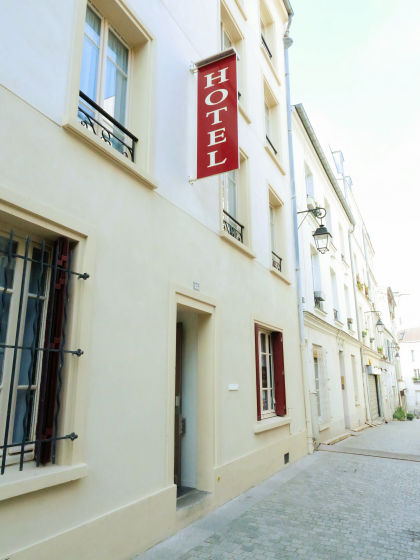 There is also a sign with a hotel name on the bay window.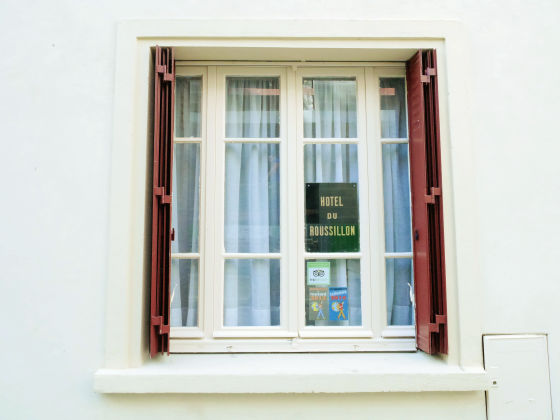 I get inside. The administrator room to check in is here.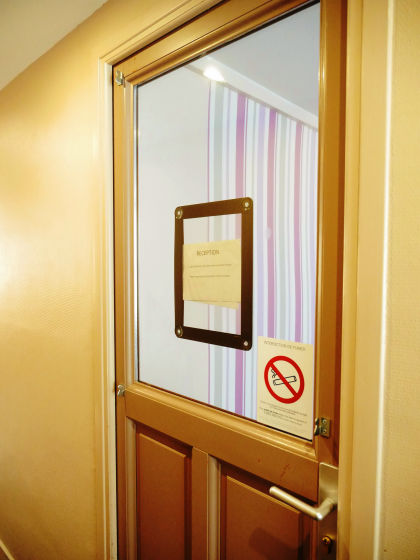 I was preparing, but I will give the reservation name and get the key. They kindly explained the use of the hotel in English. Since breakfast is not attached, you can ask if you pay 5 euro (about 680 yen) separately, but it is told that "You better go go out to eat" outside. When I showed the picture, it seemed that my stomach was filled with dry matter such as cookies as main, but I certainly felt "You better go out to the cafe and take a little more".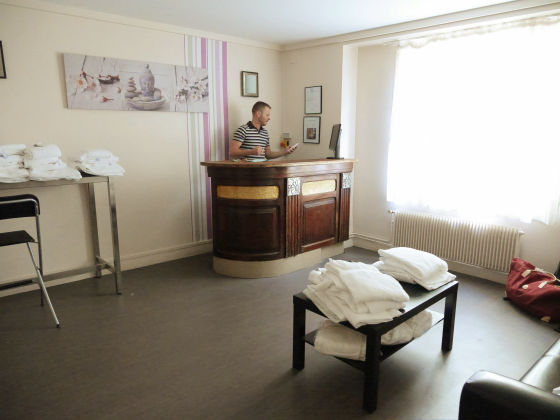 I will take the key and head to the room. Hotel du Roussillon is divided into two buildings, and the courtyard that passed through to the room that I reserved is like this. Even a single courtyard was made somewhat stylish and filled with French-likeness.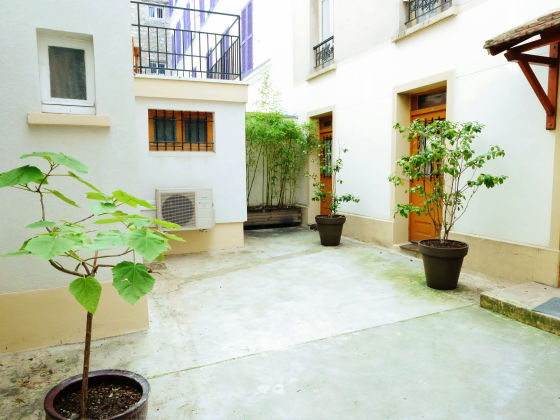 The stairs are pretty squeezing so it seems better to be careful when riding up and down such as at night.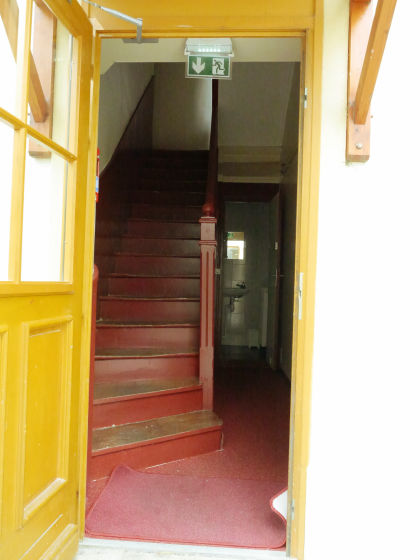 I arrived at the room. It is a one room with a large curtain.



It is a unit type with a toilet and a bathroom together, and it is in each room.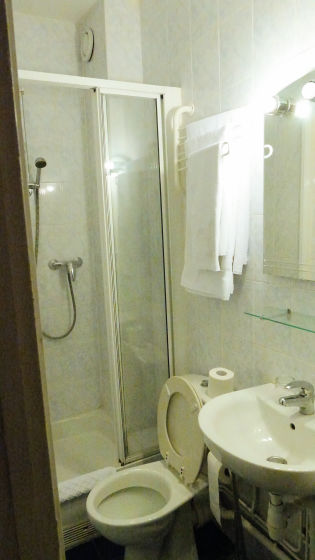 Although it is a little shower room, there is also a bath towel so there was no problem in taking a shower.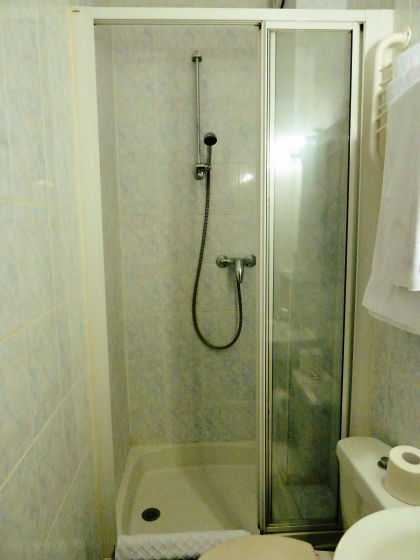 The bed can be relaxed with a wide variety of types, but if it is a person whose height is about 2 meters, the vertical length may be insufficient.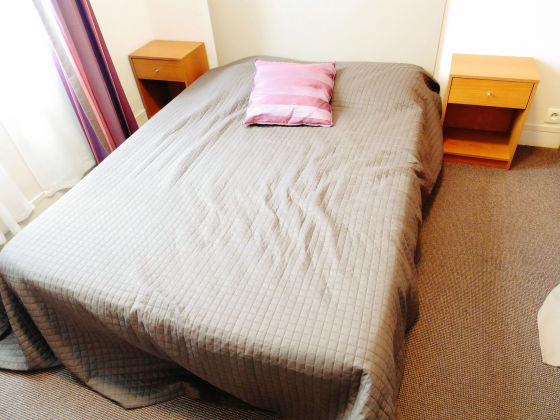 Shelves to put the luggage and ... ...



I have clothes.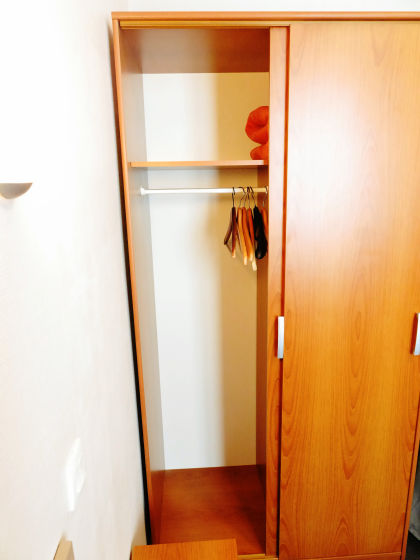 There is a desk next to it, and it is perfect for working with a PC.



Speaking to the manager, you can get the following Wi-Fi login name and password, so you can use the net for free at no cost.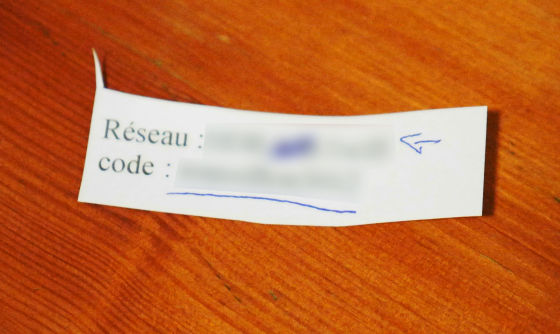 On the desk are two tea cups and electric pot, instant coffee and tea bag etc.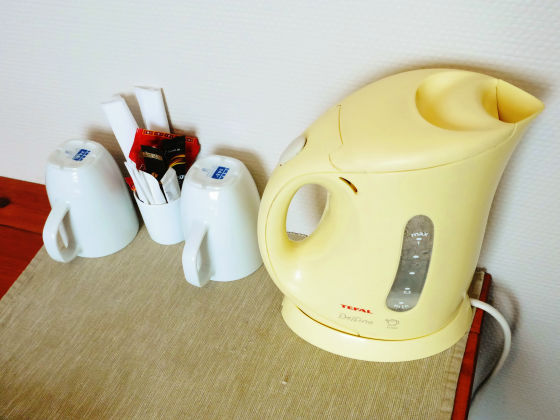 I thought about boiling water and drinking tea ......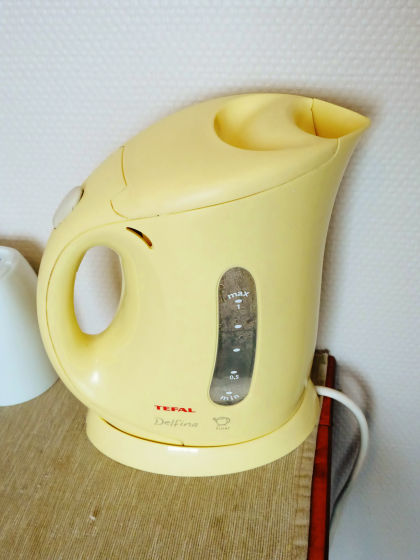 There was water in the inside, and something was floating and it was dirty so I could not use it as expected.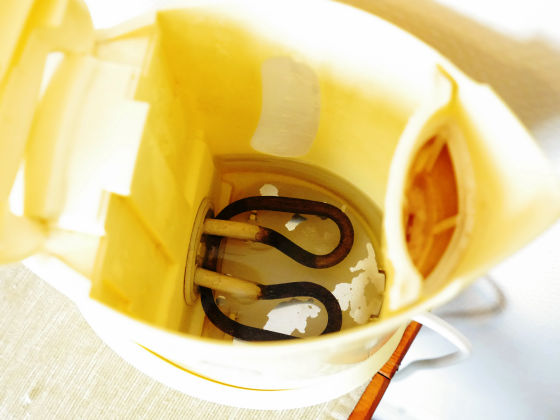 Instead, you can secure an outlet by unplugging the electric pot. Since the outlet is also on the side of the closet, you can use two places in total.



There is no cooler, but in winter it is also possible to use an oil heater.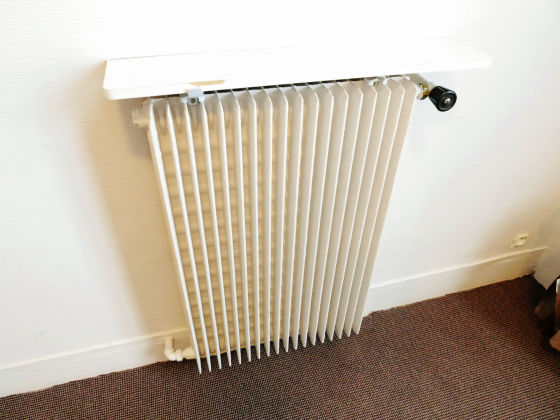 There is a chair beside the window.



I opened the window ......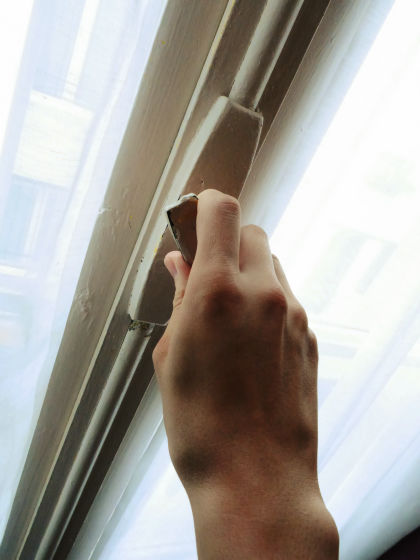 You can overlook the courtyard. It was a room with a terrace across the street.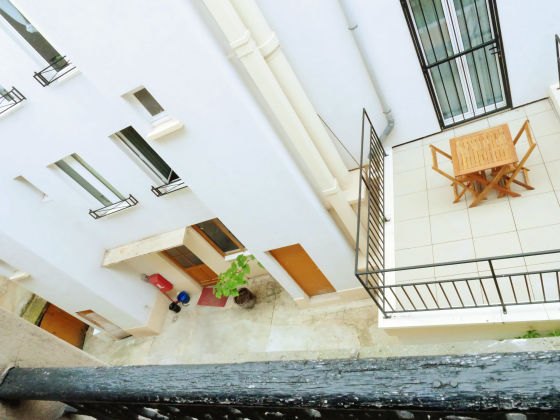 When I open the window, the wind blows in and it feels good. French windows have almost no screen doors, but when I slept with an open door saying "I'm OK", it was better to close the window at night as I got a big fight with mosquitoes in the middle of the night That's right.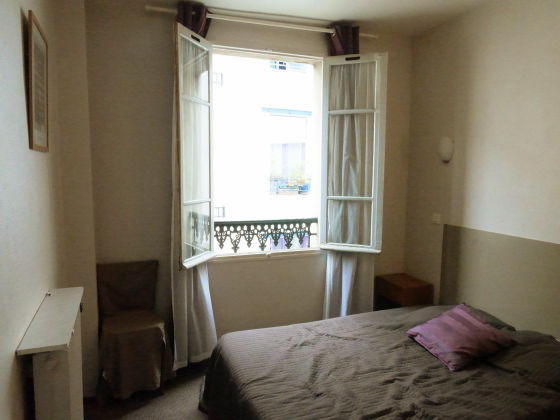 This time I booked at Booking.com and stayed here for 70 euro (about 9500 yen). The fee will fluctuate depending on the time, but you can stay at less than 10,000 yen in summer time, even in a superior twin room upgraded for about 11,000 yen, making it a popular hotel from an affordable price.Charles de Gaulle International AirportAnd away from the center of Paris,Orly AirportIt seems that the flight seems to be good to go via.

Hôtel du Roussillon
http://booking.com/478b3c7c5b858ce