I've eaten Yellow Marks' kiln baked souffleome with fluffy & pre-prepared Western-style egg tofu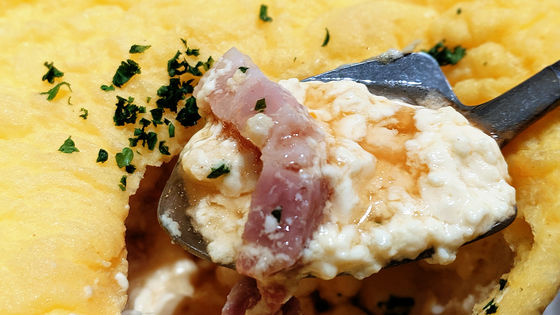 On September 28 (Sat) 2019,
Chanoir,
which operates
Cafe Belouche
and
Coffee House Chanoir
, will open a kiln-baked souffle omelet and souffle crepe `` YELLOW MARKS '' Since it was open, I came here.
YELLOW MARKS
https://chatnoir-company.com/yellowmarks/
The place is Jinnan, Shibuya-ku. Near Shibuya Parco.
The appearance of the shop looks like this.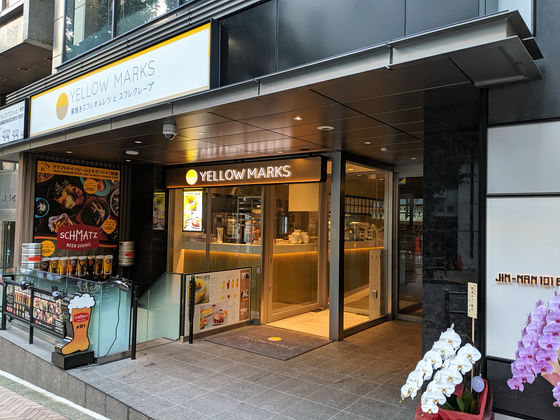 A shop where you can enjoy kiln-baked souffle omelets, kiln-baked souffle crepes, handmade drinks, and more.



You can see how the omelet and the crepe are made because it is an integrated studio.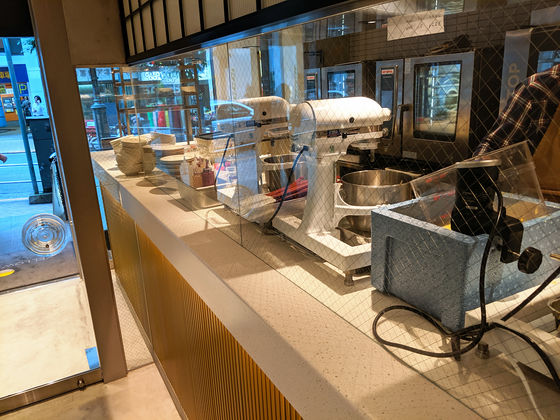 Special eggs and
egroyal
used in omelets and crepes are also sold.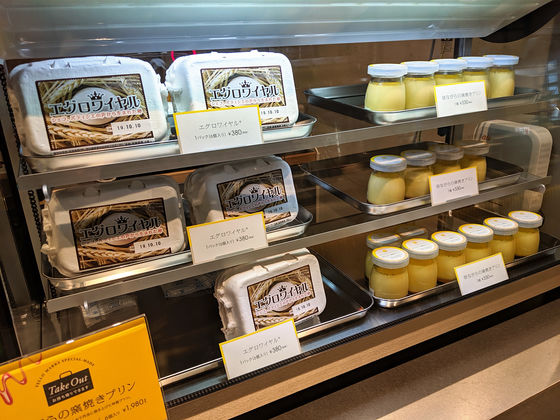 This time, among the kiln-baked souffle omelet set, `` Bacon omelet (with demiglace sauce and tax 980 yen) '' `` Shrimp omelet (biscuit sauce and tax 1180 yen) '' and `` homemade roast beef and grilled seasonal vegetables (excluding tax) '' '1180 yen)' and 'Grilled homemade herb chicken and seasonal vegetables (780 yen without tax)'.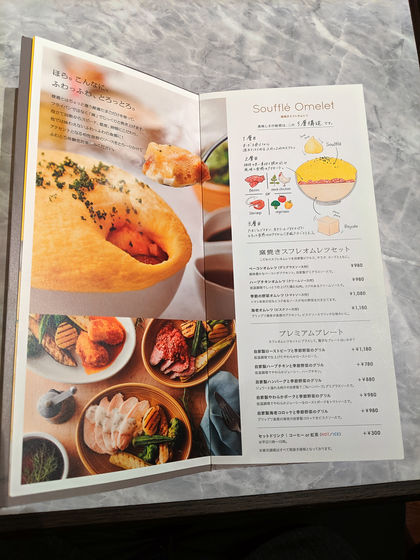 First of all, two kinds of homemade pickles included in the omelet set. The yellow ones are pineapple pickles and the pink ones are onion and celery pickles.



This is also a salad included in the set.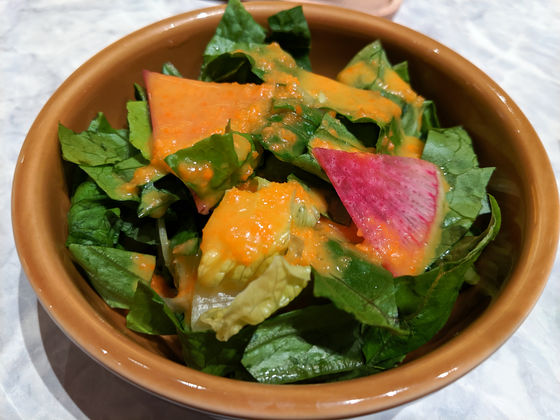 Set soup.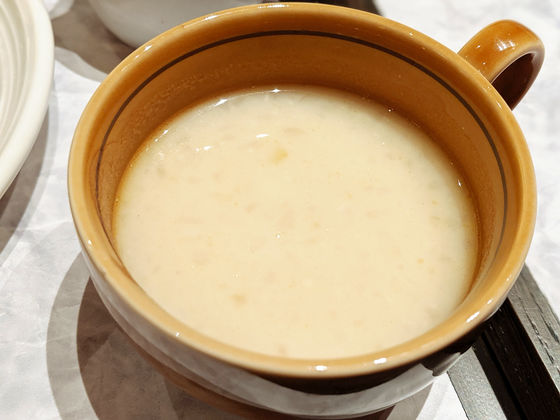 The omelette will wait about 20 minutes after ordering in the kiln, so the plate menu came first. This is "homemade roast beef and grilled seasonal vegetables".



A soft roast beef finished with low-temperature cooking is covered with an onion-sweet sauce. It seems to be a lunch or dinner, and it seems that there is a shop where you can eat only with this plate.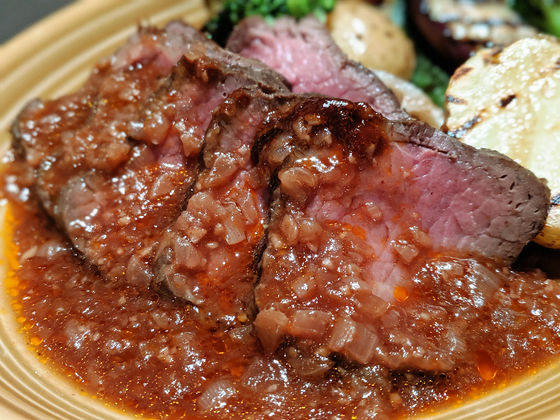 "Homemade herb chicken and grilled seasonal vegetables" are also softly finished despite being cooked at low temperature.



It 's a place where you 'll be confused with the taste and you want beer or wine at night.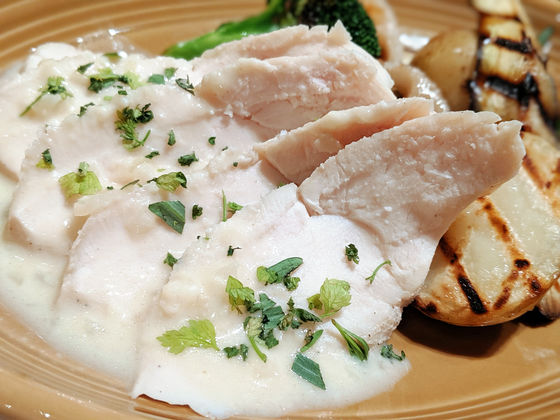 The souffle omelet has been transported in this way.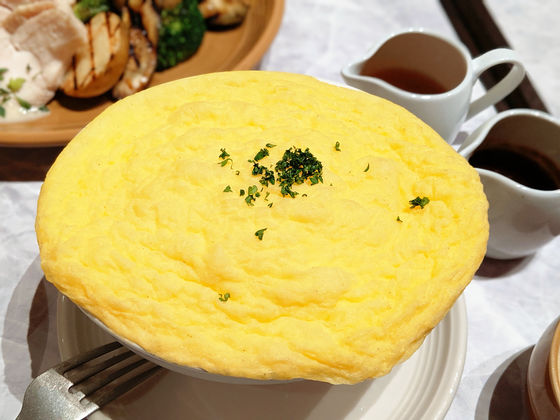 "Bacon omelet" comes with bouillon sauce and demiglace sauce.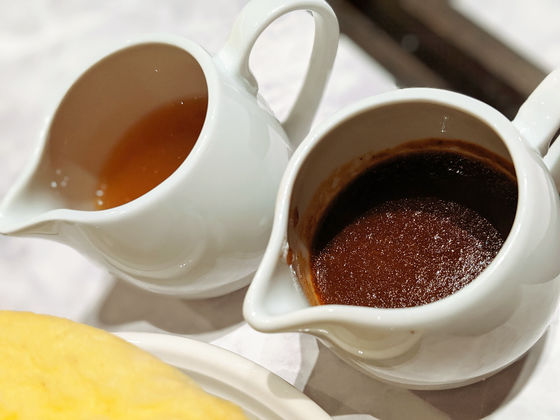 Shrimp omelette comes with bouillon sauce and bisque sauce.



The omelet is baked in a kiln and the vessel is hot. The surface is not crisp, but it clicks. On the other hand, the inside remains soft, so if you press the surface with a spoon, it has a soft and soft elasticity.


Yellow Marks' souffle omelet is fluffy-YouTube
As you dig it up ...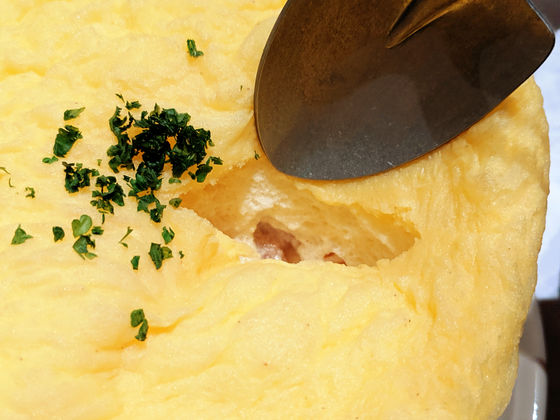 Bacon appeared. Of the omelets, the upper one is souffled and fluffy, while the lower one is soft and firm like egg tofu.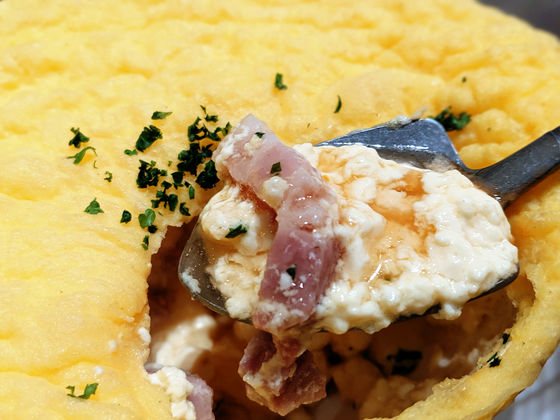 Therefore, as a whole, it is "Purupuru".


Yellow Marks' souffle omelet is purupuru-YouTube
Even with the Demigrass sauce, it is still a strong egg flavor that spreads in your mouth. Rather than being called an omelet, I get the impression that it is a well-satisfied Western-style egg tofu and chawanmushi.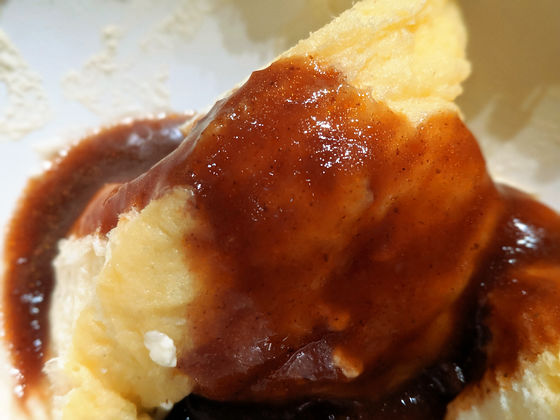 'Shrimp omelet' has a rich bisque sauce in addition to the crisp texture of shrimp. I did not order this time, but I was convinced that the shrimp croquette that I eat with this bisque sauce is definitely delicious.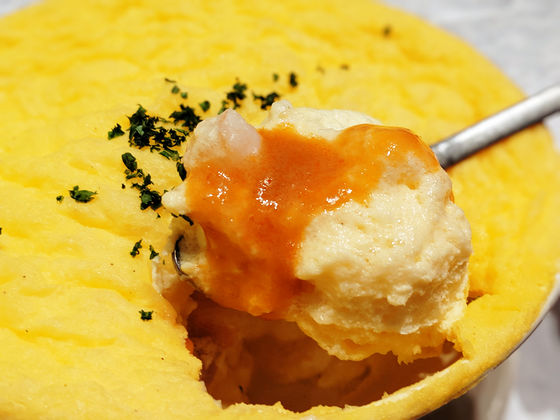 If you like the taste of eggs, please try this souffle omelet.